The Best Companies Run the Web With WordPress VIP
Take it from iconic media titans, major brands, and government agencies like Salesforce, Meta, Capgemini, CNN, News Corp, NBC Universal, Bloomberg, and The White House.
These organizations have the highest-volume, most security-conscious, and most demanding digital properties—and they need to move quickly.
They rely on WordPress VIP to scale their web presence, produce more web content, and continuously improve content performance, all with the ease and flexibility of WordPress—the CMS that runs 43% of the web.
To run the web, best-of-breed companies need best-of-breed tools.
Let's look at half a dozen ways forward-thinking organizations are overcoming the challenges of moving quickly in today's digital-first world while maintaining enterprise-level scale, efficiency, security and more—all with WordPress VIP.
1. To run the web, you need fast and easy content creation
Before switching to VIP, publishing powerhouse News UK struggled with an all too common issue with enterprise CMSes—clunky workflows that slow editorial teams. For News UK, publishing content took painfully long because journalists spent half their time ticking boxes and syncing fields in the CMS.
Once they started using VIP and the WordPress Block Editor, News UK streamlined their publishing workflows dramatically, reducing time to publish by 60% and clicks to do so by 30%. Now, instead of trudging through a CMS interface that works against them, they focus their time on producing better-quality content that attracts new readers and keeps them coming back for more.
Joel Davies, Head of Editorial Operations at News UK, recalled the impact VIP made on their speed-to-publish: "With [The Block Editor], we were able to publish a breaking news story in two minutes versus five minutes in Classic [WordPress]. The main reason for this is the reusable blocks, which [we've] renamed 'The Game Changer.'"
The WordPress VIP answer
With WordPress VIP, content creation remains as intuitive as on standard WordPress, making it the No. 1 choice for content-driven organizations. Unlike many enterprise-level products, VIP boasts consumer-grade usability at its core.
2. To run the web, you need scalability, always on demand
The U.S. presidential election season is stressful, especially for the news outlets who serve late-breaking election updates and must navigate record-breaking website traffic surges that inevitably come in response to coverage. Leading up to the 2020 election week, FiveThirtyEight, the legendary statistical website renowned for its election analysis, got a head start preparing for expected traffic spikes by looking to WordPress VIP to make sure their sites stayed up and running at top-tier speed.
FiveThirtyEight chose VIP because our CMS is optimized to scale capacity rapidly and automatically, avoiding performance degradation when traffic spikes happen. VIP's dedicated team of engineers also coordinated with FiveThirtyEight's engineers and their development agency 10up to improve cache efficiency and ensure their sites were further optimized for scale. This freed them to focus on delivering content to readers all over the world.
On election week, FiveThirtyEight served close to 1.3 billion pageviews from Monday through Friday. On Tuesday night alone, their site served 132,000 requests per second. And despite the surge in traffic and stress on their systems, WordPress VIP's server response time stayed flat at 144 milliseconds.
The WordPress VIP answer
WordPress VIP is built on a robust, enterprise-grade architecture designed to run the highest volume, most performance-intensive sites. Our infrastructure is built, maintained, and enhanced by expert WordPress Core contributors to meet the specific needs of enterprises. We make sure sites stay up when big news goes down, delivering unparalleled speed for users all over the world.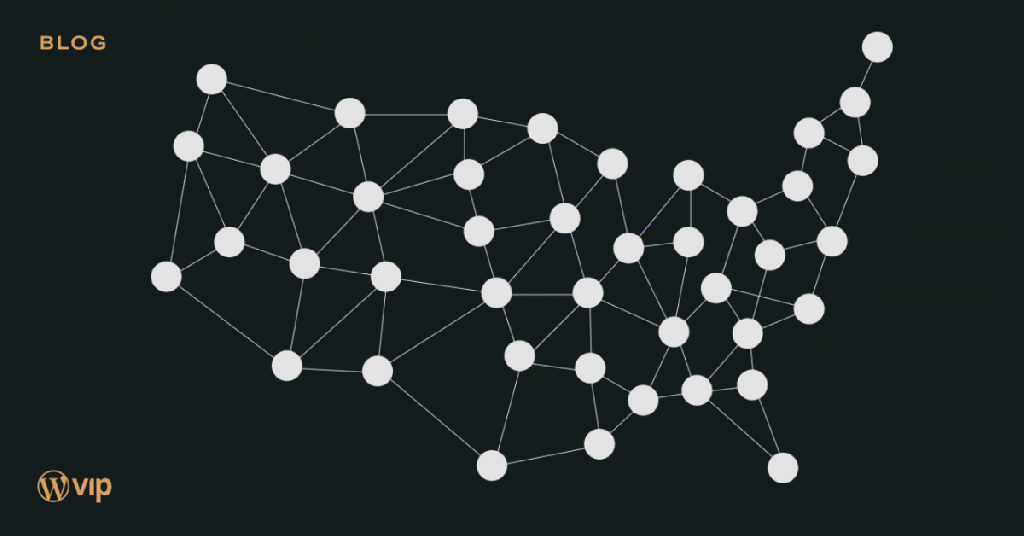 3. To run the web, you need a flexible, developer-friendly environment
Before working with WordPress VIP, Hachette Book Group, one of the largest trade publishers in the US, struggled to unify marketing resources for their portfolio of digital publications. Each had its own approach, and content was strewn across static websites supported by various vendors, hosting platforms, and technologies.
To remedy this, Ryan Pugatch, HBG's Vice President of Strategic Technology, kicked off a marketing alignment project to establish a common platform and best practices for all their publishers. For this project to succeed, HBG needed a platform that could serve as the single source of marketing content for every title, author, and imprint they managed.
That's why HBG decided to engage WordPress VIP. Our platform worked seamlessly within the natural flow of their business, allowing them to spawn new sites easily and promote the right assets on the right pages at the right times, without constant manual intervention from the development team.
Efficiencies gained, HBG redeployed the web development resources that were previously tied up with supporting campaigns and content updates. Now those developers were freed to build and design new properties, new features, and more custom experiences for HBG's 'best seller' content.
Pugatch noted the impact VIP made on the bandwidth of their development teams: "Using WordPress VIP means I don't have to bring in an operations team. My developers don't have to worry about 'is the site up or down,' but can focus on creating. Frankly, I'd rather have my team focused on being creative and innovative than spending time worrying about architecture."
The WordPress VIP answer
Enterprise organizations typically include large development and content teams, leading to complex code and content deployments. WordPress VIP simplifies this process by offering a layer on top of WordPress that streamlines the management of complex environments. This enables enterprise development teams to control their codebase efficiently, support continuous delivery and integration, and seamlessly handle rollbacks if issues arise, freeing them up to do more creation and innovation.
4. To run the web, you need security every step of the way, every day
In 2020 as the COVID-19 public health crisis accelerated, leaders of the 2020 Democratic National Convention realized they needed a way to make media history by quickly pivoting the event to a secure virtual experience. Their small team had just months to scale their website from a single channel to the epicenter of the most-watched convention in history (which would end up attracting a record-setting 35.5 million digital viewers). And they had to keep security concerns at the forefront of every decision during the transformation.
"We have nation-states attacking us constantly, and the website is obviously the first thing that gets looked at because it's the biggest public-facing thing; it's a megaphone. We needed to make sure it was safe."

—Andrew Binns, Democratic National Convention Committee COO
That's why the DNCC looked to WordPress VIP for help. Binns recalled the relief he felt when his team realized that VIP would be the key facilitator in a successful event. "Everything from understanding how your edge servers and your CDNs work to how your security teams work and your pen testing works—all of it gave me a sense of calmness to say, 'Okay. We have a partner who can just go handle this.'"
The WordPress VIP answer
Purpose-built with enterprise-grade security, WordPress VIP is the only enterprise WordPress CMS to earn FedRAMP authorized status, a significant standard for US government use. This allows high-risk agencies and other security-conscious organizations to leverage WordPress's flexibility and ease-of-use to create and publish content securely.
5. To run the web, you need content performance visibility via analytics
Struggling to create a data-driven culture throughout their organization, Gannett, the largest newspaper publishing company in the U.S, realized they needed a more accessible and intuitive analytics tool. The tools at their disposal were clunky; as such, people simply didn't use them.
When they adopted VIP Content Analytics by Parse.ly as their single source of truth, Gannett successfully standardized content analytics across a staggering 600 publications, activating 5,800 analytics users out of 18,000 total employees.
Meanwhile, before UK-based gaming media company Network N switched to VIP Content Analytics, Publishing Director Ben Maxwell struggled with day-to-day management of his team. Google Analytics simply couldn't cut it. GA was too difficult and clunky, leaving Maxwell unable to know how his team and content were performing on a consistent basis.
Network N needed a better solution, and chose VIP Content Analytics by Parse.ly because of its remarkably intuitive interface. After making the switch, Network N saw its content reporting and day-to-day operating efficiency dramatically improve.
"It's a really easy way to see a full day's work, and it's significantly more parse-able than Google Analytics," Maxwell said. "We work more efficiently as a unit because of Parse.ly. Google Analytics is like using divining rods, or interpreting blood from chickens. We needed something more visual."
Insights from VIP Content Analytics data also informed a Gannett site redesign that resulted in 75% more advertising revenue. Site traffic doubled as well.
The WordPress VIP solution
VIP Content Analytics by Parse.ly makes working with data easy for newsrooms and marketers, giving them the insights they need to focus their content strategy and prove ROI. Creators love it because they don't need to learn a new query language or dig through confusing screens to understand and improve their content performance. Some say it's like 'Google Analytics on steroids.'
6. To run the web, you need enterprise-grade support when it counts
From code and plugin deployment to rolling out new digital experiences, today's high-volume, demanding digital properties need expert support always at their back. Fortunately, WordPress VIP customers get unparalleled support—including tactical and strategic services that go beyond CMS management—from the world's foremost WordPress experts to address and help solve mission-critical challenges.
As WordPress customers see it
"They're always there, really responsive, really on it with the latest—the plugins to use, the quickest way to get stuff live…I like being part of the community, to help make those choices quickly and go live."

—Adam Griffiths, VP of Technology at RS Group.
"My favorite part about working with WordPress VIP is how they get down and dirty to solve a problem. Whenever we bring them something that's troubling us, or something that we can't get our heads around, they're very quick to bring us solutions and say, 'Maybe this person has already come up with it, or what about this other publication? Let's take a look at it, and see what they're doing there,' which I find is very helpful."

— Monica Mina, Senior Product Manager at News Corp.
"My favorite part about working with WordPress VIP is the level of collaboration we get from the team there. They really feel like they're invested in what we're doing, and that's something that I haven't felt from other vendors we've worked with."

—Gabriel Koen, VP of Technology at Penske Media Corporation
Run the web, run it with WordPress VIP
To compete in today's digital world, the best organizations need to run the best websites—websites that are fast, responsive, secure, engaging, scalable.
They need to publish quickly and easily, on a platform that can handle massive amounts of traffic and ward off data breaches and cyber-attacks.
They need their developers freed from routine site maintenance to concentrate on creating real business solutions.
They need the means to scrutinize, measure, and optimize every piece of content they publish.
And they need to partner with a support team that can help them troubleshoot every aspect of their digital presence.
In the end, we believe these are the essential requirements to be able to truly "run the enterprise web." And why WordPress VIP can help you do just that.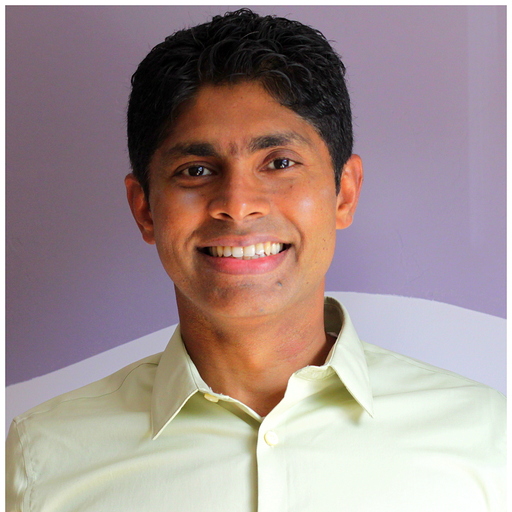 Salim Ali, CMO, WordPress VIP