Agency Partners
Expert guidance, proven results. One of the most important decisions you'll make is who does your development, integrations, and design work. Let's make sure you land in great hands.
Top Gold Partner
Shout out to 10up for being the first WordPress VIP Gold agency partner winner! 10up's work on a number of strategic customers, including multiple sites at Salesforce.com are quintessential examples of what can be accomplished on the WordPress VIP platform.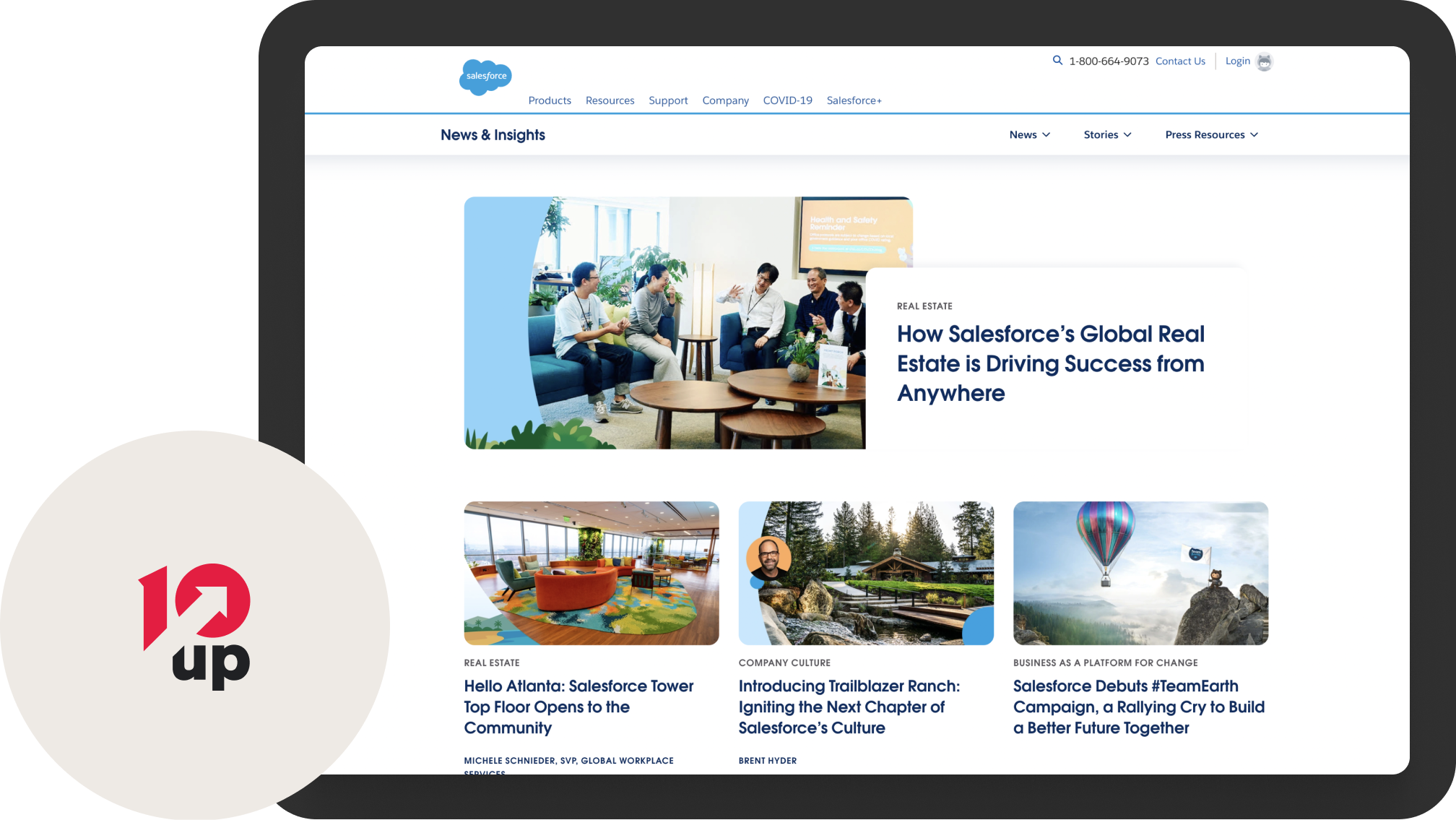 Top Silver Partner
Named our top Silver agency partner this quarter, The Code Company continues to execute flawless enterprise migration projects, helping our customers level up their existing CMS platform to WordPress VIP.
Partner Innovator
It's not every day that an agency partner goes above and beyond to meet a customer's needs by improving our own product. Thanks to rtCamp for elevating our product to help our mutual customers be successful through building our first integration with Salesforce Marketing Cloud.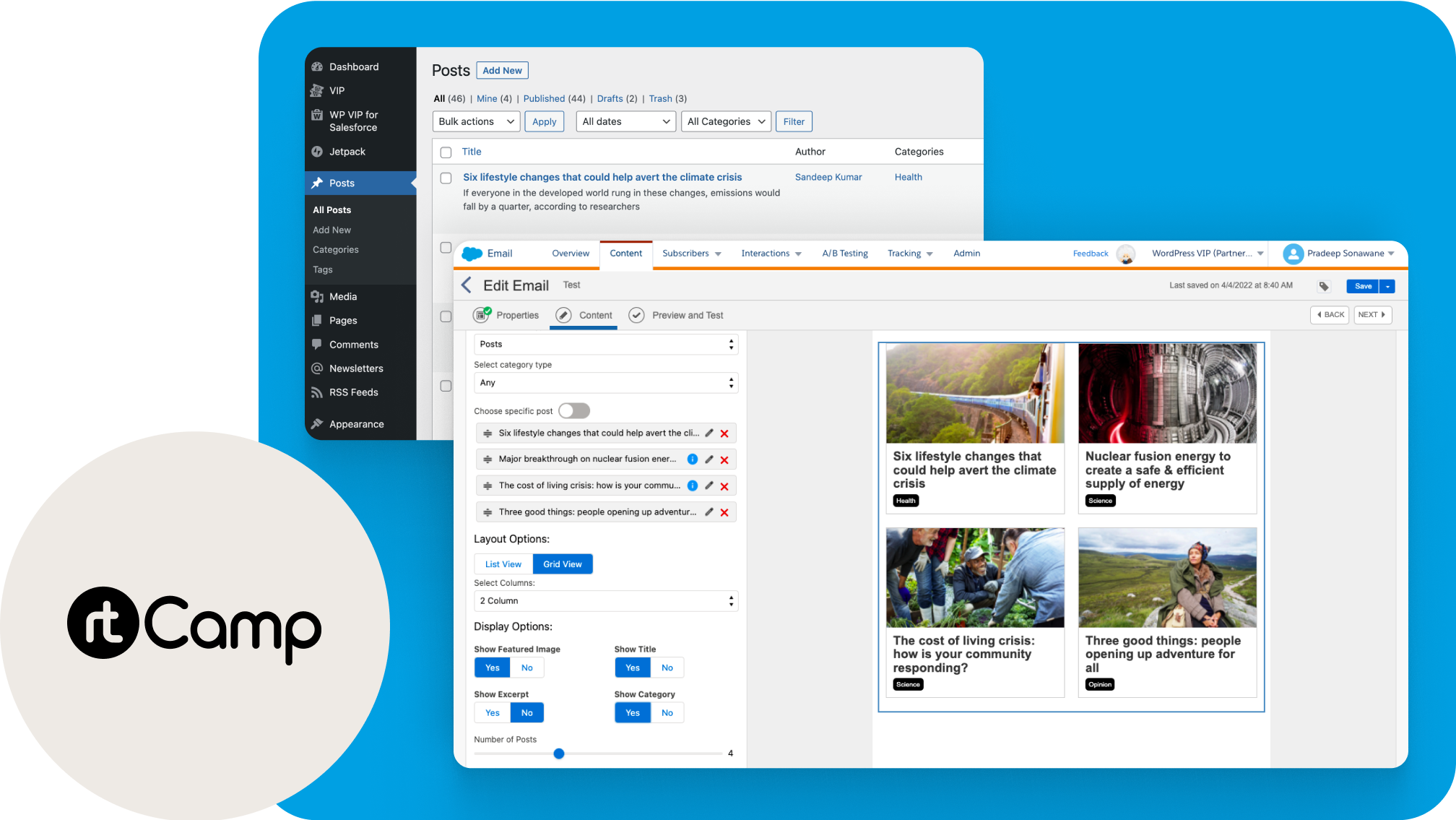 Let our team connect you with the right partners that meet your needs.
No matter where you are in the planning process, we're happy to help.