Security at WordPress VIP
We take security seriously at WordPress VIP and apply to your sites and applications the best practices we've developed in safeguarding the most demanding users of WordPress.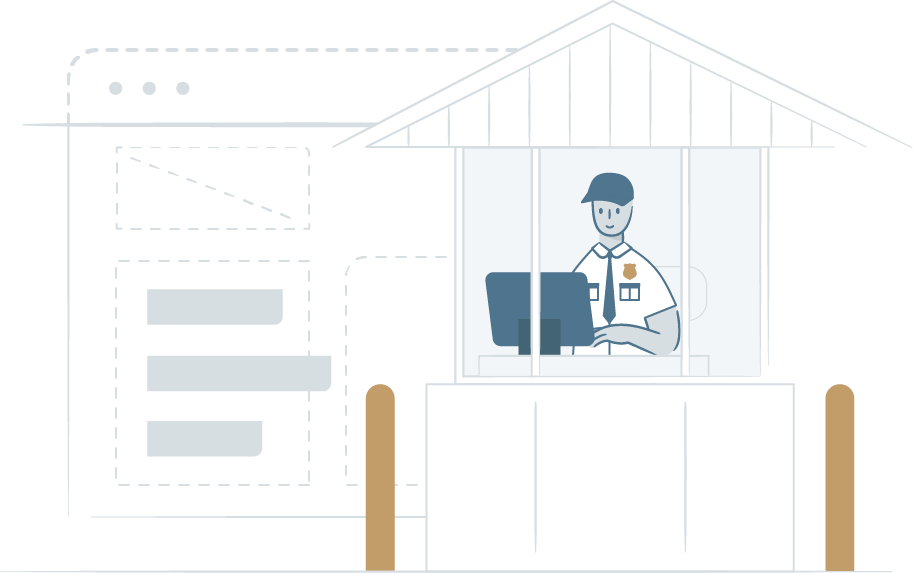 Compliance Certifications
AICPA_SOC

AICPA_SOC
Security Features
Always running the latest version of WordPress
WordPress application security best practices across user login and management, code quality, and proactive monitoring
Data encryption in transit from edge to origin
Network and host based firewalls with real time notification processes
SAML-based SSO available
DDoS protection
Suspicious login and password reset protection
SSL and HTTPS for all authenticated customer access to our services
Owned and operated, globally distributed CDN
Logging and Auditing 

at the application, web server, load balancing, database, and operating system layers

Site Activity log for user login and content management actions
Data Security
Application:

Each WordPress instance on the VIP Cloud Hosting Service runs within its own isolated, containerized environment and cannot interact with other applications or areas of the system. These containers isolate processes, memory, as well as the file system.

Database:

Databases are set up per application to help mitigate the risk of unauthorized access between applications and each database requires its own unique authentication.

Customer Data Access:

Normal operations of the VIP Cloud Hosting Service include application support in the form of troubleshooting, platform upgrades, and testing. Customer data is access controlled and is designed to be limited to those Automattic employees performing such activities.
Vulnerability Management
Customizations: Your applications can only be extended through updates committed by authorized developer accounts. Our available code scanning highlights issues that may compromise the security and performance of your applications.
Patching:

We actively monitor for security patch releases, and apply all identified patches where appropriate

to all operating systems, applications, and network infrastructure to mitigate exposure to vulnerabilities. We prioritize patching based on severity and impact on our customers' security.

Security Testing:

We perform regular internal security testing and engage with third parties to perform application and network vulnerability assessments.

Penetration Testing:

We conduct annual penetration tests and are happy to share results with your organization. We are also happy to work with customers who are interested in performing their own independent penetration testing.

Bug Bounty:

 Automattic operates a

bug bounty program

via HackerOne

to reward those who find bugs and help improve the security of our applications.

Viruses/Malware:

Automattic makes available anti-malware controls to help safeguard your code.

Personnel: Our security team is led by our Security Czar and comprises staff responsible for Automattic's application and information security. This security team works directly with Automattic's product teams and their customers to address risk and maintain Automattic's strong commitment to keeping our clients' products safe.
Physical Security
Our servers are co-located in data centers designed to meet the regulatory demands of multiple industries.
Our origin servers meet the International Organization of Standardization (ISO), International Electrotechnical Commission (IEC) 27001 certification, Standards for Attestation Engagements (SSAE) No. 18 (SOC1) and SOC2 Type 2, and ongoing surveillance reviews. All servers are housed in dedicated cages to separate our equipment from other tenants.
Automattic limits access to facilities where information systems that process Customer Data are located to identified authorized individuals.
We use a variety of industry standard systems to help protect against loss of data due to power supply failure or line interference.
Backup and Recovery
Our backup systems are designed to back your site data up on an hourly basis.
Automattic maintains emergency and contingency plans for the facilities in which data is located. These plans include redundant storage and recovery procedures designed to attempt to reconstruct data in its original or last-replicated state from before the time it was lost.
As a client, you may choose to delete content published on Automattic's service. Upon deletion Automattic will clear deleted content from its internal cache within 2 business days, but deleted content may not be cleared as quickly from external caches (for example, Google search index). You may also request deletion of any personal data (for example, usernames and addresses) that it provided to Automattic and/or stored on Automattic.
Security Breach Notification
If we discover a security breach involving your site data, Automattic will notify Customer of the breach, except to the extent prohibited by applicable law, notify the Customer of any third-party legal processes received by Automattic relating to the breach, and cooperate with customer in investigating and remedying the breach.
Let's Talk Security
We love talking about security, our approach to safeguarding data and systems, and emerging industry standards and best practices. If there's anything you'd like to know more about, please drop us a note.