Careers
Are you interested in working on the WordPress VIP team at Automattic? This page is for you! We're currently looking to fill the positions below. Location: Remote!
Automattic has a variety of job openings across our distributed company.
About Us
The WordPress VIP team provides consulting, support, hosting, training, and other services to some of the biggest and best WordPress sites for clients like Time Inc., Facebook, Microsoft, News Corp, FiveThirtyEight, The New York Times, and hundreds more.
As some of the biggest brands on the web, our clients are often defining and evolving models for using WordPress at scale. The WordPress VIP team helps our clients get the most out of WordPress, doing everything from providing guidance on a successful launch, to monitoring security and performance, to developing new tools to help improve our platform.
We're a diverse group of people from a wide variety of backgrounds who bring excellence in software engineering, communication and problem-solving skills to help our clients and partners do amazing things with WordPress. Our company is completely distributed, so we work from anywhere we can find a good broadband connection.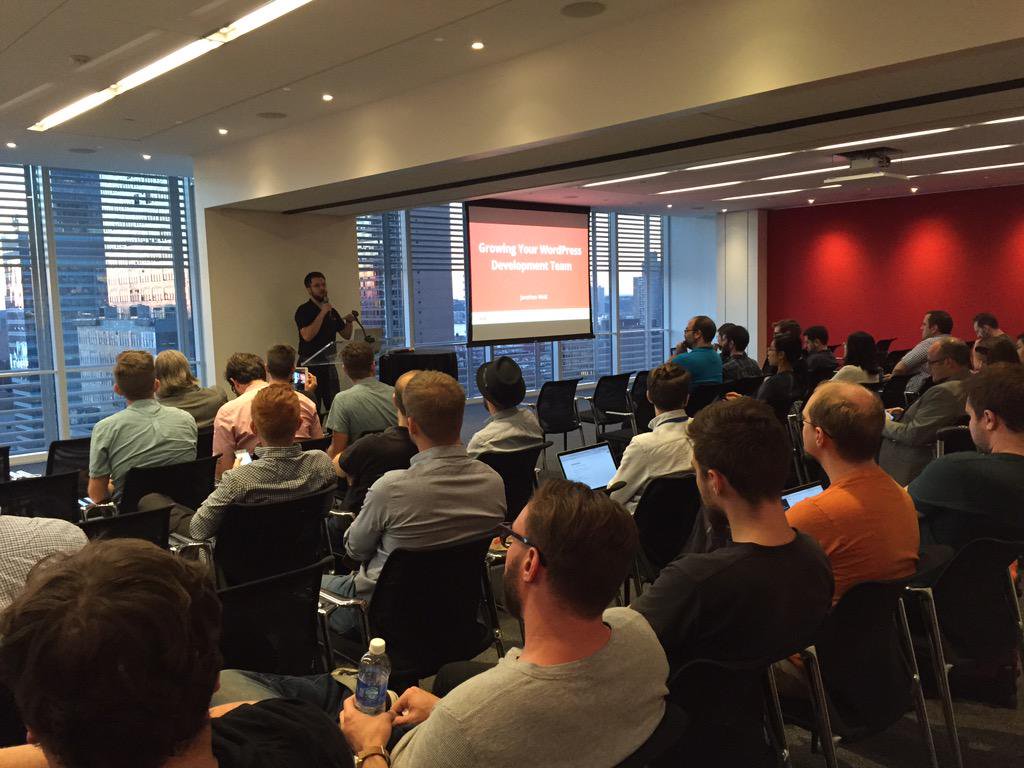 About You
If you want to join the WordPress VIP team, that means you're passionate about building partnerships, collaborating to solve complex problems, and helping innovative organizations launch some of the most high-profile, high-traffic WordPress sites out there. You're an amazing communicator. You're proactive, you get things done with minimal or no direction, and you rarely pass up a chance to learn something new.
In a typical day you can expect to:
Troubleshoot tough problems that often deal with edge cases and WordPress internals at scale.
Write and contribute to community plugins.
Learn, laugh, and help out fellow co-workers in Slack.
Skills that come in handy:
Comfortable working primarily in a customer-facing role, including providing support and training to other developers.
You enjoy collaborating with other developers and making recommendations on coding techniques or approaches.
Great troubleshooting skills. Must be able to take big problems and break them down into manageable pieces with elegant solutions—and importantly, keep our customers apprised of progress throughout.
Great communication skills. We're a distributed team, so frequent and clear written communication is a must.
Self-driven work ethic. You need to be a self-starter who loves taking initiative and seeing things through to completion. You're comfortable prioritizing tasks and deciding what you should work on next.
Curiosity and the desire to learn. Our business is changing and growing fast, who knows what will be the skills of tomorrow? Flexibility is key.
Availability outside of traditional business hours. Our customers are global, and rely on us to provide expedient support, at any time of day.
We're serious about increasing diversity in the tech industry. We want to build Automattic as an environment where people love their work and show respect and empathy to those with whom we interact. Diversity typically includes, but is not limited to, differences in race, gender, sexual orientation, gender identity or expression, political and religious affiliation, socioeconomic background, cultural background, geographic location, physical disabilities and abilities, relationship status, veteran status, and age. To work on diversity means that we welcome these differences, and strive to increase the visibility of traditionally underrepresented groups. Read more about our commitment to diversity and inclusion.
How To Apply
First, make sure you've read everything on the main Automattic website about us and about working with us.
If you're not ready to apply yet, follow the WordPress VIP blog for announcements about future opportunities.
Want to learn more?
A day in the life, via David Artiss, WordPress VIP Support Engineer
I joined the WordPress VIP team at Automattic, via Rick Hurst, WordPress VIP Developer
Lessons learned from working from home, via Kailey Lampert, WordPress VIP Developer