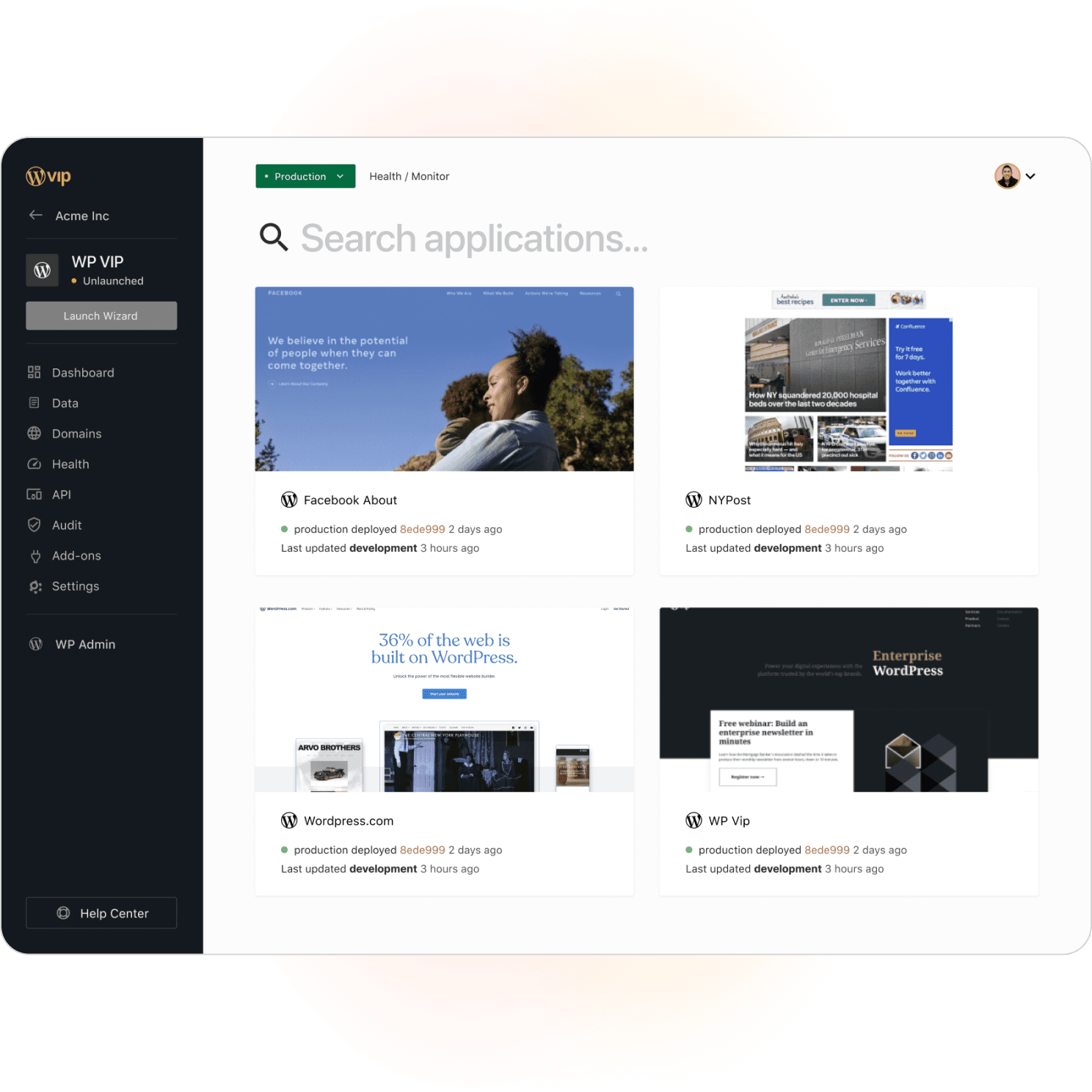 Enterprise Platform, Security, and Support
WordPress VIP gives you needed content agility without sacrificing enterprise performance or security. We provide robust security, scalable architecture, managed services, and expert consulting so you can sleep at night.
Enterprise platform
The VIP Cloud is optimized for performance, security, and scale, fine-tuned across a decade of delivering the globe's largest WordPress deployments.
Embrace powerful developer tools built to empower large technical teams, unbeatable performance and availability, and the governance you need to confidently protect your applications and integrations.
Enterprise security
WordPress VIP is the established leader in enterprise content platform security, serving as the trusted partner for global-scale regulated industries like government, defense, finance, and life sciences.
On your biggest day and every day, you can rest assured your applications will be protected.
Enterprise support
Every enterprise has unique needs.
Choose from three levels of support packages that begin with a foundation of our second-to-none developer support.
Each additional tier provides increasing levels of engagement, application support, strategic guidance, architectural consulting, and response time SLAs to fit your needs.
Learn how 10 enterprises use WordPress VIP to elevate their customer experience.