Civil is a new platform using the blockchain to support, distribute and protect journalism. Last month, Civil launched its "First Fleet" on WordPress.com VIP. A group of what will ultimately be 13 Newsrooms focused on local, international, investigative and policy journalism that received grants from Civil to be the first to officially publish on its platform, Civil's First Fleet share a common commitment to the ethical standards enshrined in the Civil Constitution and enforced through Civil's blockchain technology. Civil itself has an ambitious and worthy mission: to "help power sustainable journalism throughout the world."
Prior to launch, VIP's Ryan Sholin caught up with two of Civil's co-founders: Matt Coolidge, Brand Strategy and Communications lead, and Dan Kinsley, Engineering lead. Both were excited to discuss their work at Civil and what blockchain and crypto-economics can do for journalism.
You can read more on Civil.co and their launch post.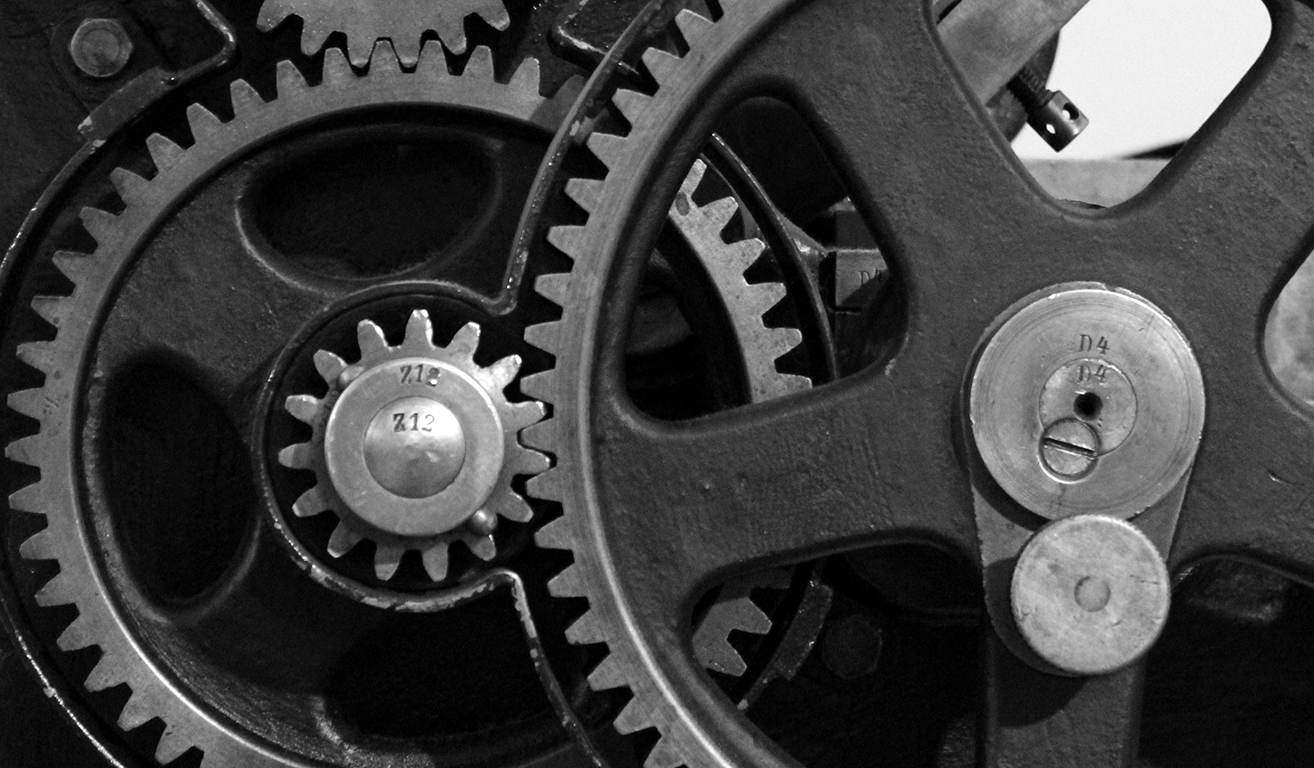 Can you talk a little bit about the idea behind Civil and what it has been like to build out new models? It seems like you're doing a lot of trailblazing right now.
Matt Coolidge: It's interesting when we're talking about "building new models." I always think it's a really helpful baseline to start any conversation like this by really making clear that Civil's mission is journalism. There's one very key thing that we don't need to reinvent and that is what constitutes ethical journalism.
I think that the models that have proliferated in recent years have made it harder to incentivize quality journalism in a sustainable way. We're introducing a new model that's based on blockchain and crypto-economics that is incentivizing quality journalism and rewarding individuals for helping to curate a marketplace for high-quality journalism.
You mentioned incentivizing people to contribute and incentivizing people to participate. It seems there's a whole democratic process built in.
Matt Coolidge: When we talk about incentives, I think there's the obvious ideological incentive. Certainly, we want people that believe in quality journalism to identify us as a marketplace that shares their values, and certainly, support the independently owned and operated newsrooms that run on Civil.
Going a level beyond that and recognizing that human nature is not always pure or idealistic in its intent, we think that there's a great opportunity to introduce very real economic incentives that also help this model proliferate. Part of that is, how can we introduce incentive structures that essentially outline an economic gain, which is, spot the unethical newsroom and keep it off the marketplace and if you do so successfully, you can be economically rewarded. 
"How can we get people onto a new marketplace that offers what we think is a healthier and more pro-journalism incentive structure?" –Matt Coolidge
What is the day-to-day role of blockchain in the production and consumption of journalism at Civil?
Dan Kinsley: The key part of Civil's protocol is a crypto-economic system called a Token Curated Registry, a whitelist of approved newsrooms. We have a token called the CVL Token, that is essentially used to provide financial incentives for people to curate this list.
If I'm a newsroom, I could apply to be on this registry. I want to be on this registry because it's going to be a sign of credibility. When people come to my newsroom, they'll trust that we're following the rules of the Civil Constitution.
When you apply, all of the other token holders can then play this game where they say, "Will having them on the list increase the value of the list and increase my holdings?" Then as the value of the list gets better, it increases the demand of other newsrooms to be on that list, so then it becomes this virtuous cycle of, as there's more demand to be on the list, the list gets higher and higher quality and more people want to play the game of curating the list.
Matt Coolidge: One parallel I'd draw is Airbnb (or you can just as easily plug in Uber, Amazon…pick a platform model). Airbnb we admire in particular for its ability to say, "Hey. You want to travel? There are two ways to travel. You can travel like a tourist and go to Expedia or whatever and stay at a Hilton or you can travel like a local and you can stay with an Airbnb host in a neighborhood of your choice."
Certainly, Airbnb is not the only platform that is doing what they're doing, but they've been so effective in creating this network effect.  I think we have the same opportunity with a platform model with Civil to say, "Hey. Civil is ultimately a protocol and it has this definition of what does and does not constitute ethical journalism that is spelled out in a document known as the Civil Constitution."
Do you think a statement of core values has been missing from the corporate media world?
Matt Coolidge: I don't think we're looking to vilify say, "the corporate media world," but there is certainly an issue of trust and questioning bias and what is information and what is misinformation and where is this really coming from? When you look at the mass consolidation right now, something like 85% to 90% of mainstream outlets is owned by five corporations here in the US.
That does not engender trust and it questions who is the holding company and what shareholders are they beholden to? [Civil creates] a decentralized network where ownership of this network is represented by owning these Civil tokens. Come here and launch a platform knowing that you're beholden to your readers alone.
How will you know what success looks like? What is going to make Civil sustainable in the long run? 
Dan Kinsley: A sign of success is having diverse opinions: having conservative newsrooms, liberal newsrooms, newsrooms in Asia, newsrooms in South America. Having everybody with a voice being empowered to tell their stories. Providing tools for these publications to establish credibility and trust with their constituents.
Matt Coolidge: Attracting additional readers and compelling them to support Newsrooms is the most important metric. We're committed to always placing the reader <> journalist relationship at the center of Civil, and never standing between the two. Along those lines, we'll never take a direct cut ourselves from a subscription fee that a reader pays a Newsroom. We don't want to have a stake in that process and risk compromising that relationship by ever seeking to influence the behavior of one party or another.
Developers will also play a significant role in Civil's growth. With this crypto-economic structure, there is a very novel and interesting opportunity for open source developers to come in and to really be fairly compensated for their work in a way that doesn't necessarily thrive outside of these crypto-economic structures. This is hopefully going to be a compelling draw for some really talented developers to come and help build the apps, the tools, the services that we think readers will very quickly demand and that will definitely outpace our own capacity to do so.
"We want to find the best of breed providers in each part of this value chain, give them a big hug, and say, 'Hey. Do you guys want to start a newsroom?'" – Dan Kinsley
How did you approach the selection process for Civil's First Fleet?
Matt Coolidge: We wanted to focus on areas that we saw as hardest hit by 20 plus years of mass media consolidation. We decided to focus broadly on local, international, policy, and investigative journalism because we think that there's a huge demand right now that far exceeds the supply of quality journalism serving those markets. Each of the 13 newsrooms we have right now are a nod to those four beats.
Now, certainly the Civil marketplace is not going to be confined to those, but those are areas that readers are very passionate about and already very inclined to support. Introducing this subscription economy predicated on reader support, I think is going to help newsrooms get to sustainability very quickly, especially when they're run by folks like Nushin Rashidian from the Tow Center or Seamus Toomey who used to be the managing editor at DNAInfo who really understand not only the editorial but the publishing side and can really help set important precedents around best practices.
What about WordPress made it such a good fit for the First Fleet newsrooms to get started?
Dan Kinsley: Everything we do, we want to do open source. Like I said, we're a protocol and we found WordPress just aligns very tightly with our values. It's a great solution because it just works, right? We actually started to go down a path of building our own CMS and we upended it and we said, "Well – why – when we can have way more reach with WordPress?" They have an extensive plugin system so we can build plugins there. Once we went down that path, it seemed like a no-brainer.
Is the plan to open source everything?
Dan Kinsley: The core protocol, and everything you need to build anything that we would ever build, will be open source. Some people call that model "Open Core." In the future, we envision building what you could call a Civil version of the Twitter Firehose, so there's all this activity that happens on the blockchain. You have all these little islands. Each newsroom is publishing to the blockchain and there is all this activity.
Then we'll have a service that listens to all that and then builds an API. You could then subscribe to that Firehose and build either your own client or your own curation service. Maybe it's built for screen readers or it's focused on certain industries or whatever. Stuff we haven't even imagined yet. I imagine you could build your own Firehose, but we'll probably have a proprietary version that we'll have. Other than that, everything will be open source.
"To "experience Civil" can be as simple as coming and reading and supporting an outlet in any payment method that you choose." –Matt Coolidge
What qualities are you looking for as Civil builds partnerships, and how did you land on VIP as part of that process?
Dan Kinsley: What I liked about WordPress.com VIP is they get our model and the value we want to bring to the industry. We want to empower newsrooms. We want to lower the barrier to entry. I think that's actually in your mission statement. Like, democratize publishing. That's what we want to do, right? We want to find the best of breed providers in each part of this value chain, give them a big hug, and say, "Hey. Do you guys want to start a newsroom? Go talk to WordPress.com VIP if you need hosting. Go talk to our friends over here at Pico if you need payment. Go talk to our friends at Alley if you need site development." Again, just really lower the barrier to entry.
Matt Coolidge: We want to upend a system where you have this duopoly between Facebook and Google where they're controlling something like 70% of digital ad revenue. It's choking publishers off. It's not giving them many options.
How can we get people off and onto a new marketplace that offers what we think is a healthier and more pro-journalism incentive structure? I think part of the way we do that is to breed familiarity and to really reward and promote beloved tools and approaches that journalists and publishers are already using to great success.
As the First Fleet launches, what should people know? What's the next step for them after they read a story?
Matt Coolidge: One of the most important things that we can't stress enough about Civil right now is that we have this novel economic game-based approach that is running on this token economy.
The vast majority of people at least initially that are coming to Civil to read and support journalism are probably not going to touch that system. They are more than welcome to, and we want to be very transparent and encourage as many people as possible to do so, but at the end of the day, Civil is a publishing platform on which this great new crop of journalistic outlets are going to launch and to "experience Civil" can be as simple as coming and reading and supporting an outlet in any payment method that you choose.
If you do want to go below what we call the 'water line' and play this economic game and help to really promote a high-quality marketplace for journalism, you can absolutely do so.
Dan Kinsley: This First Fleet is just that. The first ones; they're the vanguard. There's such a pent-up demand for independent publications. I would encourage people to don't think that they can't. If they have an idea, then there's probably something there. We can provide the tools and don't sell yourself short. I know that sounds corny, but there are lots of publications that I think could be created on this model.
Check out Civil's First Fleet:
Follow along as more First Fleet Newsrooms come online.