The State of the News Audience, Post-Election
Dan Maccarone of Charming Robot has spent much of his career conducting user research with regular people about how they use various forms of news media. He and his team spend time with them inside of their homes, learning how they get their news and looking over their shoulder to retrace their steps together. Having conducted this type of research repeatedly and over a long period of time, he has developed a keen sense for spotting emerging changes in perception and action. Based on his most recent batch of conversations he identified a few emerging behavior patterns, useful to think about for media companies and brands alike.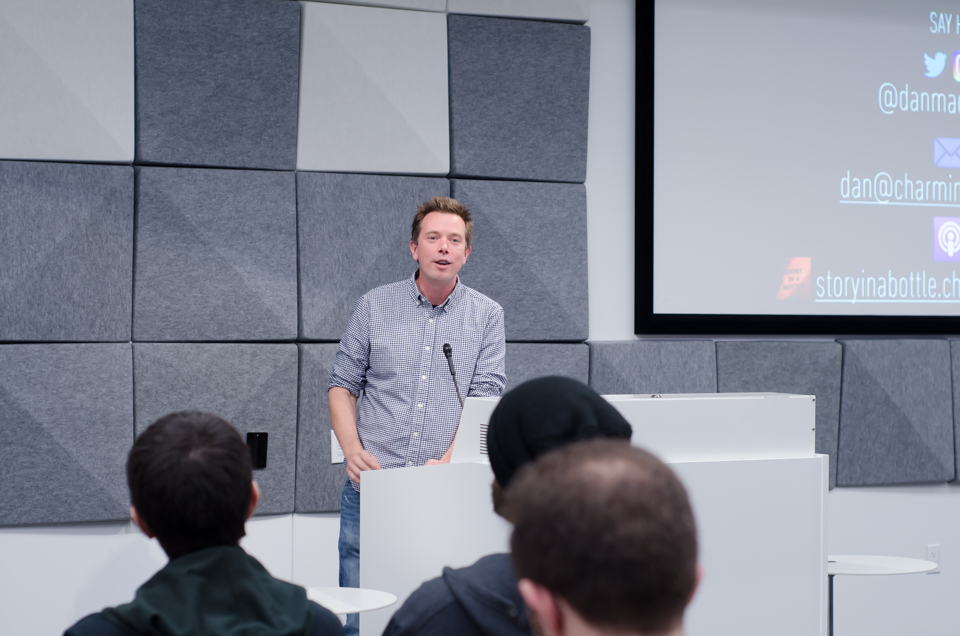 Dan shared insights he derived from interviews shortly after the 2017 Presidential Election, at the BigWP meetup in New York in March.
Video is in a new moment
For years video was a feature that users universally scowled at across Dan's research. The use of video in lieu of text-based articles has finally found strong support among an audience segment. He reports that there's still a strong negative contingent, but that it is now a polarizing topic – some people seek it out, while others still specifically avoid it. He found about half of the interview subjected preferred video.
Trust has likely never been harder to secure
Viewers are judging everything that passes through their browser with heavier doses of skepticism than ever. This, combined with the feeling that there's no way to keep up with the ongoing onslaught of new information, makes it a particularly challenging time for publications to foster engagement from their audiences.
Negative news has exhausted viewers
With what feels like a constant barrage of hard news, scandal-chasing, cliffhangers, and fear mongering, viewers feel like they are overwhelmed, and need a break. This seems to be more of an issue with national news, and less so with the local news mix.
Content has to travel to succeed
It's been the case for many years that most people are visiting sites through side doors rather than home pages. Likewise, Facebook has long since earned a spot next to Google as the starting point for most content journeys. What Dan observes about the current moment is that people are often not noticing where they end up at the end of that journey, and when they do they are holding on to that overarching skepticism. In the video below, Dan shares a conversation he had with an interview subject about what you'd expect to be a benign and non-controversial article.
You can follow Dan on Twitter at @DanMaccarone.
And to be notified of the next BigWP event in New York, join the Meetup group. There are also enterprise events throughout the year in various other big cities.
If you'd like to hear more about how WordPress.com VIP can free your teams up to focus on publishing, get in touch.