Atlantic Media Launches Quartz on WordPress.com VIP
Today Atlantic Media launched their new digital-only business publication—Quartz—right here on WordPress.com VIP.
The site is designed with mobility in mind, and to that end, features a responsive and mobile-first approach that is easily accessible from your desktop, tablet, or smartphone — all delivered by a single WordPress site, no app required.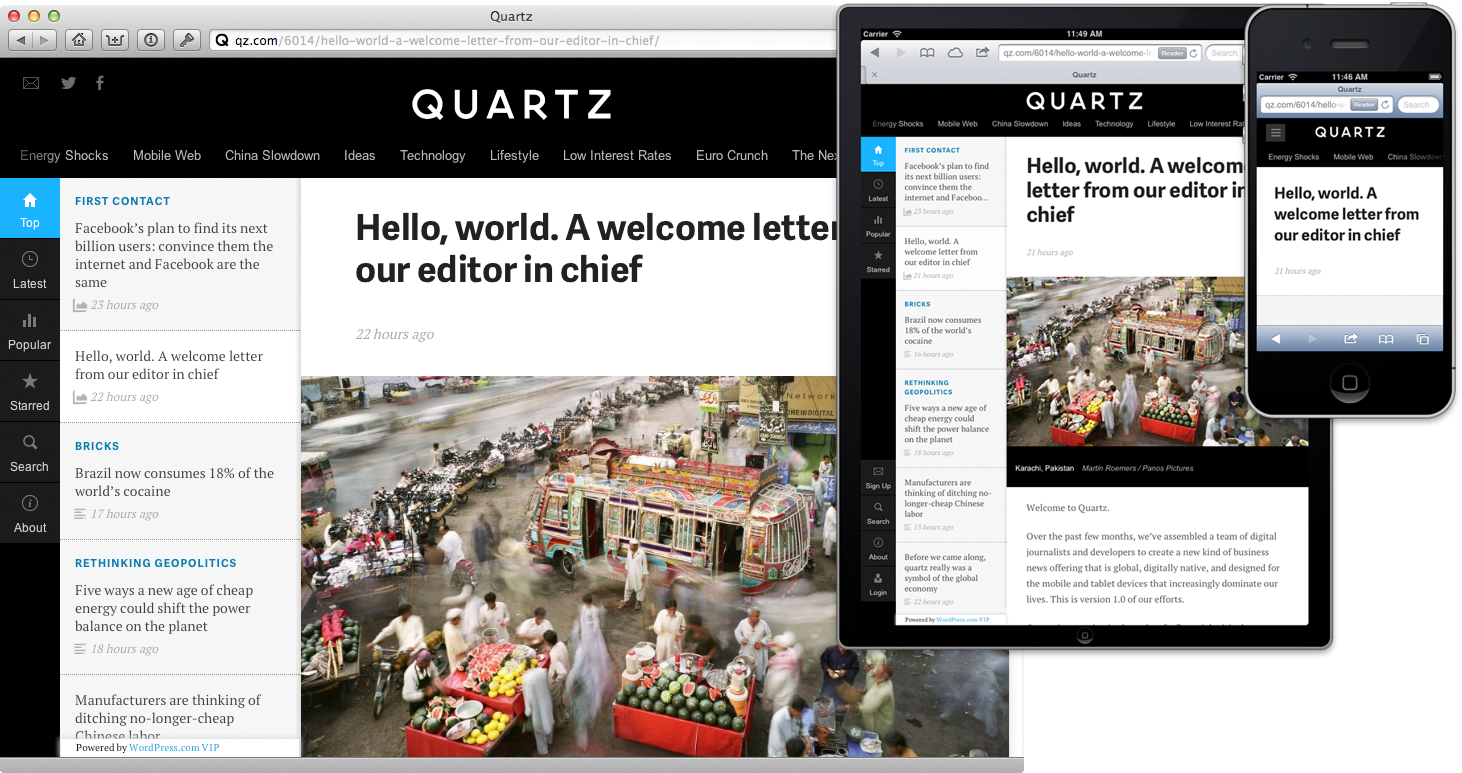 Ready to become a VIP Services Client? Some of the world's biggest brands rely on WordPress.com VIP Services.