House Committee On Oversight And Government Reform
Have you seen the House Committee On Oversight And Government Reform's new website? It's built on WordPress and it's pretty awesome. Here's what the Committee has to say about the relaunch:
The House Committee on Oversight and Government Reform today launched a reimagined Oversight.House.Gov, built to increase taxpayer access to the Oversight information that supports their participation in the committee's work securing a government that spends less and serves better.  Oversight.House.Gov is the American people's primary source for information on the committee, and the new WordPress site is a step towards increasing the accessibility of committee investigations and hearings, while delivering the customer-oriented Internet experience taxpayers should expect.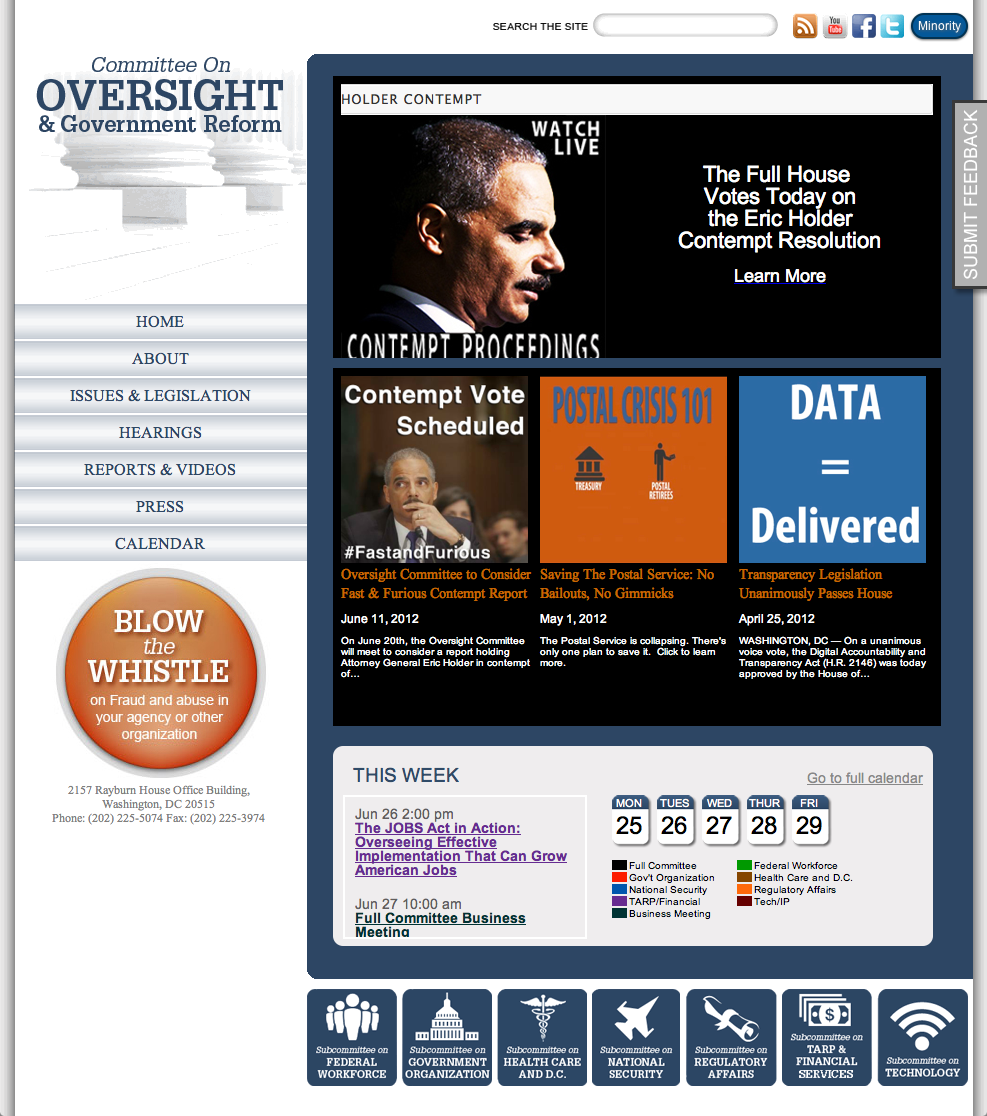 On Capitol Hill, there is a movement afoot to build websites that are user-friendly for citizens, but also flexible and intutative for staff, many of whom don't have the technical know-how to manage their web presence. After all, these are policy wonks, not techies. WordPress is a great option because it's so easy to use, even a Congressman can us it. Don't believe us? Check out this video:
Interested in learning more about how WordPress can power your Congressional office or political campaign? Drop us a line.