Speed and
Performance

Matters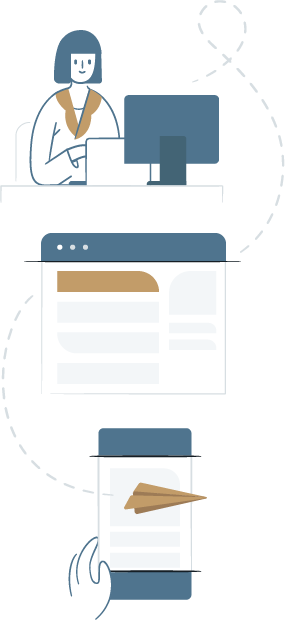 Your staff's sanity
When editorial teams have to wait for their tools to reload or have to repeat steps due to platform hiccups, productivity takes a big hit.
Ranking factors
Google uses Site Speed as an attribute that influences the order of their Search results. Slower sites tend to get less Search traffic.
Your visitors
Visitors' tolerance for slow page load times is surprisingly low. A second or two decrease in performance can drive bounce rates up tremendously.
Slow sites are a drag
As page load time goes from 1 second to 3 seconds, the
probability of a user bouncing increases 32%
. From 1 second to 5 seconds, it increases 90%. (
Google/SAASTA research, 2017
)
According to the BBC, for every additional second it takes a page on their site to load,
10% of users leave
.
Google and DoubleClick data modeling predicts that for publishers, "mobile sites that load in 5 seconds
earn up to 2x more mobile ad revenue
than those whose sites load in 19 seconds."
Mobile page load speed is a ranking factor in Google's emerging mobile-first index, including July's
Speed Update
.
VIP for the win
The VIP platform consistently performs at the top of the pack among enterprise managed WordPress hosts. Last year's head-to-head test by third party Review Signal remarked about our performance:
"I'm not sure what WordPress.com VIP is running, but it put up the absolute fastest scores that I've seen by a wide margin. [...] They blew my test rig out of the water."
And in 2018's evaluation, Review Signal concluded that VIP is "delivering content the fastest on average around the world." Of the 11 locations tested, we scored first for 9 of them, and second for the other 2.
Featuring
Award-winning performance: VIP Go, our containerized, managed platform offers effortless-to-you autoscaling, load balancing, fault tolerance, and every day top notch performance.
Fully managed platform: We handle proactive uptime and performance tracking, software updates and patches, hardware maintenance and support, and strong security measures.
Global distribution: Our fully owned and operated content delivery network with 20+ data centers worldwide, which delivers leading time to first byte, reduced latency, strong DDOS defense, and complete control of your SSL certificates.
Lightning-fast services: A distributed, versioned image acceleration service and custom cron infrastructure to handle enterprise-grade task queues and mission critical scheduling.
Industry-leading code review: Even on the fastest platform, if your code itself doesn't follow best practices, it can be a major bottleneck. We'll review it as a seamless part of your process.
VIP's expertise, infrastructure, and code checks helped VentureBeat reduce site response time to a tenth of what it was with their previous hosting provider.
"Now we have an extra set of eyes that are looking at it from that perspective, so that helps us a lot with availability and performance."
A complete digital
publishing solution
Top-notch cloud hosting, support, and guidance. Ready models, processes, and plugins to deliver your business goals. Deep, extensible capabilities. Diverse technology partnerships. Vast developer ecosystem. Everything you need to build, run, and grow your digital experiences at scale.