What Businesses Need to Know About Website Accessibility
Diversity, equity, and inclusion goals. Legal ramifications. Broadening your audience reach. Ensuring your website is accessible to all audiences goes beyond simply checking off boxes related to meeting compliance requirements.
Website accessibility isn't just the right thing to do for your business, it's also required by law in many parts of the world.
Join WordPress VIP, Equalize Digital, and our featured guest speakers as we unpack how website accessibility increases customer reach and conversions and can help your organization achieve its diversity, equity, and inclusion goals.
What you will hear about:
Which accessibility laws apply to your organization.
Why prioritizing accessibility benefits your organization.
How to make your website accessible either by modifying your current property or building a new site altogether.
We'll also discuss how our WordPress VIP is evolving its VIP Dashboard to become more accessible—and meet Section 508 requirements.
This virtual event will be live captioned.
Amber Hinds, CEO, Equalize Digital
Amber is the CEO of Equalize Digital, Inc., a Certified B Corp and WordPress VIP Silver Agency Partner specializing in WordPress accessibility, maker of the Accessibility Checker plugin, and lead organizer of the WordPress Accessibility Meetup and WP Accessibility Day conference.
Through her work at Equalize Digital, Amber is striving to create a world where all people have equal access to information and tools on the internet, regardless of ability. Since 2010, she has led teams building websites and web applications for nonprofits, K-12 and higher education institutions, government agencies, and businesses of all sizes. Follow her on Twitter at @heyamberhinds.
Rian Kinney, Esq, The Kinney Firm
Rian founded Kinney Firm in 2010 and serves as outsourced privacy and counsel to technology and ecommerce companies of all sizes, from freelance to enterprise, advising on legal issues from intellectual property and open source software contracts, to privacy.
She is an IAPP Certified Information Privacy Professional & Certified Information Privacy Manager and has spoken nationally and internationally on ecommerce compliance issues regulating businesses.
Alex Stine, DevOps Engineer & Accessibility Consultant
Alex is an accessibility consultant and DevOps Engineer. Alex got his start in web development thanks to WordPress by starting off in Tech Support, moving into accessibility development, and finally managing the underlying infrastructure that WordPress self-hosted sites run on. Not long after starting in Tech Support, Alex lost what vision he had and is now completely blind. This was the single event that motivated him to enter the accessibility world. His goal is to help others have the same access to information.
Alex is on the core WordPress Accessibility team and is an organizer of the WP Accessibility Day conference.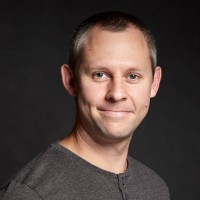 Gary Jones, Engineering Lead for VIP Premier, WordPress VIP
Gary, UK-based software engineer, is a former schools and prisons teacher. He now works as a Customer Success Engineering Lead at WordPress VIP. Driven by a passion for excellence, he has more than 22 years experience in writing code that helps businesses achieve their goals. He advocates for web accessibility and other inclusiveness "with anyone who will listen."
Chris Hinds, COO, Equalize Digital
Chris is the COO of Equalize Digital, overseeing the company's sales and operations teams. He has nearly a decade of experience managing operations for WordPress development projects and is passionate about website accessibility and user experience.
Watch now
Fill out the form to watch the webinar on-demand.