Sophi.io
Automation, paywalls, and predictive analytics for modern publishers
Featured Technology Partner
Sophi.io is a suite of artificial intelligence (AI) powered optimization, prediction and automation tools developed by The Globe and Mail to help content publishers make important strategic and tactical decisions. The tools range from automated content curation engines to predictive analytics and paywall solutions.
An automation platform capable of transforming your business
State of the art natural language processing to enable prediction and optimization.
Content publishers rely on Sophi to better understand their audience and make sure every pixel is used to drive value efficiently and effectively.
Automation
Sophi Site Automation currently places 99% of the content on all of the digital pages of The Globe and Mail, Canada's foremost news media company with over 6 million readers. This lets the newsroom focus on producing the finest journalism possible.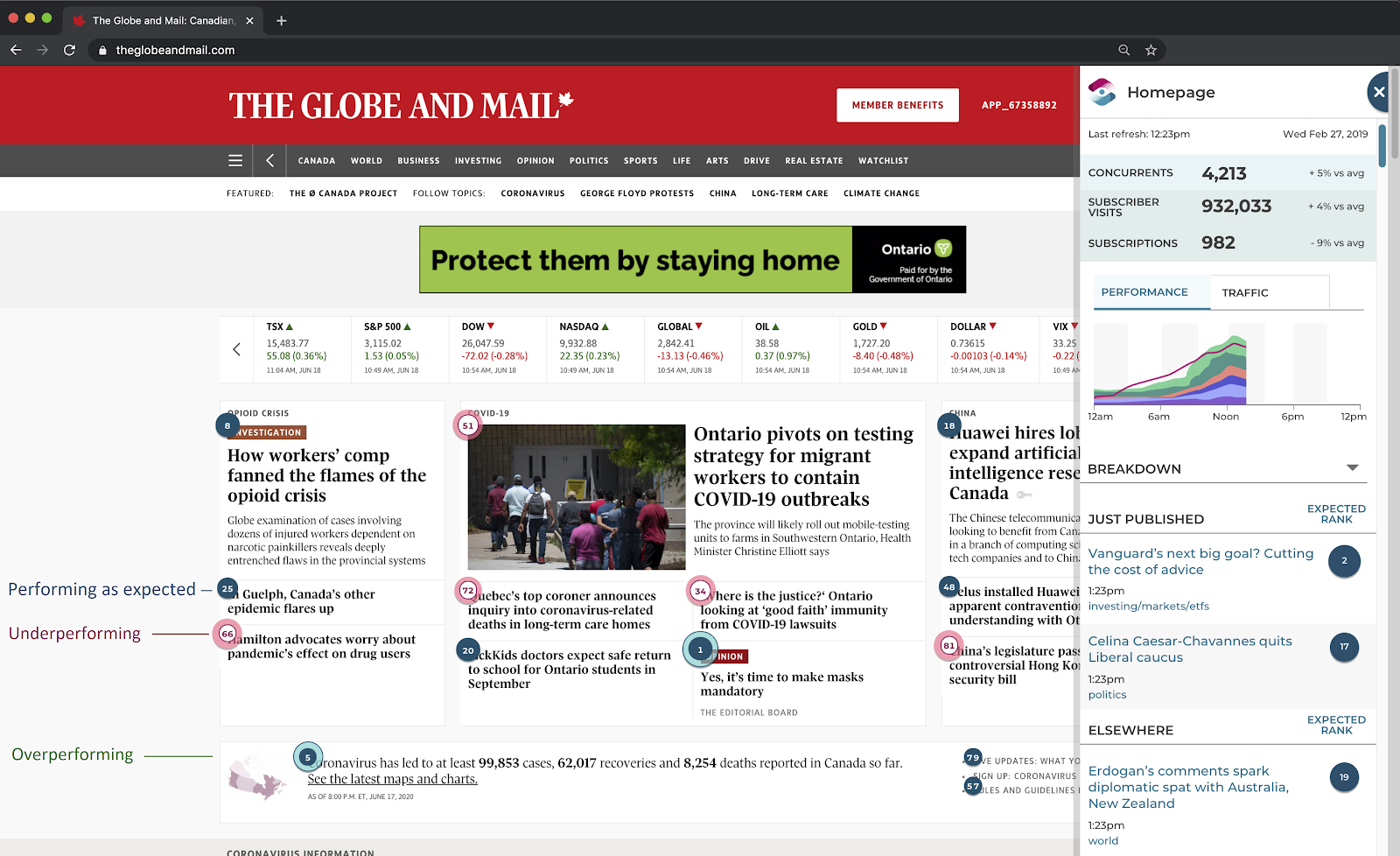 Every 10 minutes, Sophi looks at all the content produced and at every place each story is being promoted to find valuable stories that merit greater promotion. It then updates every page of the website accordingly. Sophi understands how much each story contributes to subscriber retention, subscriber acquisition, registration potential, and advertising dollars—looking beyond just pageviews, and avoiding simply viral content.
Analytics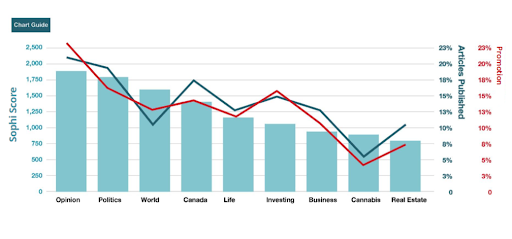 Sophi Dive: Uses your historical data to help content publishers and editors determine what content to produce more or less of and what to stop doing all together—which enables intelligent decision-making around resource allocation.
Sophi Now: Equips you with analytics that provide real-time, tactical decision support that can tell you what content to promote more prominently, or less prominently; find out what's over-performing and underperforming on a particular page; and find out why a particular article is doing well or not (for example, is it driving subscriptions, helping retain subscribers, getting traction on social media, search or newsletters, etc.) and where readers are coming from and going next on your website.
Sophi Next: Flags a short list of articles that have just been published (but not promoted anywhere) that are likely to be your most valuable content going forward. This helps editors decide which headlines to place on a particular page—helping them find the hidden gems.
Paywalls
Sophi for Paywalls: A fully dynamic, real-time paywall engine that understands both content and users and can optimize for several outcomes and offers simultaneously.
Sophi is designed to improve the metrics that matter most to your business, whether that be user retention, subscriptions, or whatever else. That's why we tailor each company's Sophi Score—your unique configuration of the value of your content—to your business goals.