Oovvuu
A relevant video in every article, in a single click
A billion people watch news video every day, yet only 7% of articles feature video. This is because publishers lack the video they need. Broadcasters have the video, but they have lacked a solution for global, instant distribution. Meanwhile, advertisers are seeking brand- safe destinations and engaged audiences at scale.
Oovvuu partners the most world's trusted broadcasters with the best publishers and the leading publishing platform to make putting video in articles one-click simple.
1,000 videos a day from the most trusted providers within your CMS.
Discover, preview and publish the videos you need in one click.
Choose where they appear in the article, and create playlists on topics.
Real-time analytics enable users to track KPIs throughout the news day.
Articles enhanced with pre-roll ads on Oovvuu video are 13x more valuable.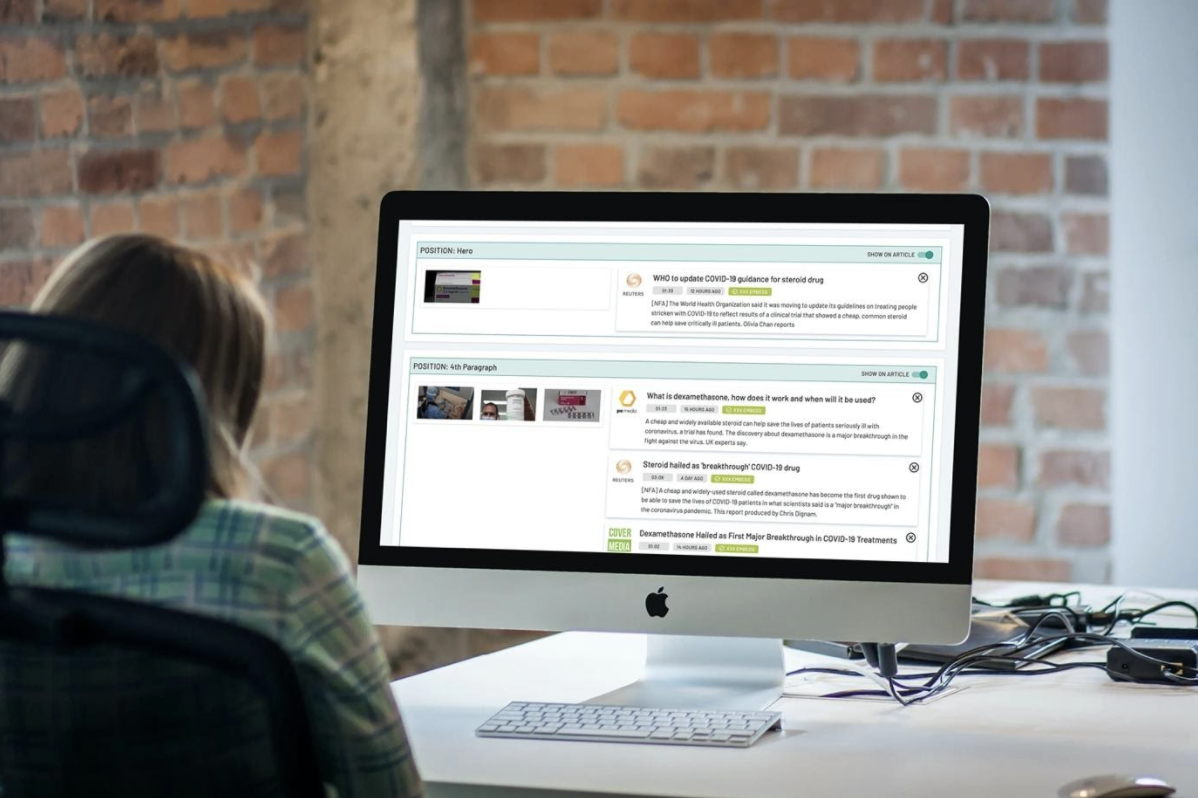 ---