Equalize Digital
Accessibility-first websites and web apps for enterprise, government, higher education, and nonprofit organizations.
Agency Partner
Equalize Digital is a Certified B Corporation striving to create a world where all people have access to information and tools on the internet, regardless of ability. With more than a decade of experience, Equalize Digital prides itself on crafting polished and optimized websites and web applications that drive conversions and are designed for optimal user experience. As a corporate member of the International Association of Accessibility Professionals, every website and app is created from an accessibility-first process.
Our approach to website engagements is a guided partnership that ensures the final website will achieve your organizational objectives for branding, expanded reach, and increased sales or lead generation, while being highly usable by all people in your target market. In addition to custom WordPress design and development, we also offer accessibility audits, user testing, and remediation of existing sites.
Data-driven Strategy and Innovative Digital Solutions Built Accessibly
Equalize Digital helps businesses, universities, nonprofits, and government agencies build a better, more accessible web.
As businesses scale, they're increasingly in the public eye and have the ability to greatly impact communities around the world. The global market of people with disabilities is over 1 billion people who have a spending power of more than $6 trillion. Maintaining website accessibility compliance is a must for corporations that want to expand their market reach and mitigate legal risk.
Equalize Digital's custom web development and design services center around website accessibility, but are driven by historical data, customer research, and UI/UX best practices. Each engagement begins with detailed discovery and review of business objectives to fully map out the necessary information architecture and user journeys. Custom designs are created for all page templates with careful attention to detail and brand guidelines.
Our experienced frontend and backend developers build each website and application in an accessibility-first, mobile-responsive framework that is scalable and optimized for speed. We have thorough QA processes with multiple rounds of testing, including user testing. Training is ongoing throughout the engagement, with content and data migration assistance as needed, and responsive ongoing support and maintenance post launch. Ongoing accessibility monitoring and reporting is available in the dashboard with our Accessibility Checker plugin.
Ultimately, Equalize Digital aims to launch websites and apps that exceed all expectations.
Proven Experience
We've delivered complex WordPress websites at scale for large, global brands and high traffic publishers. Our experience covers a breadth of industries including enterprise businesses, healthcare, higher education, government, nonprofits, ecommerce, retail, and consumer packaged goods, among others.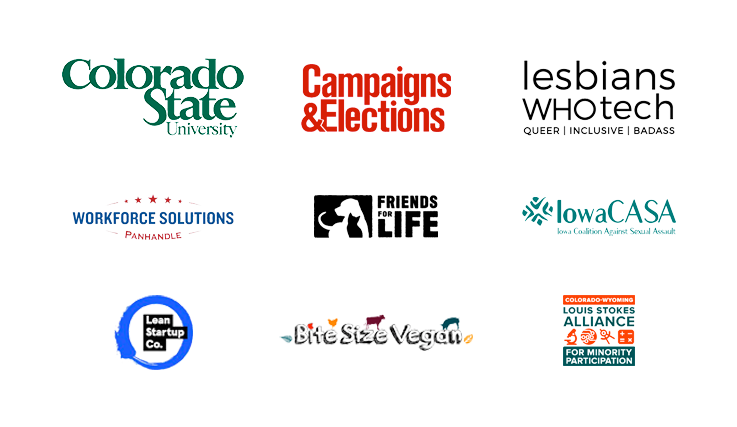 In every interaction, we strive to increase impact and add long-term value for our clients and their customers. We follow an agile process highly focused on collaboration and continuous improvement. From consulting, design, and development to ongoing support and maintenance, Equalize Digital delivers solutions that provide a foundation for long-term growth and success.
A Global, Values-Driven Team
From day one, we have been a purpose- and values-driven company. Equalize Digital strives to be a catalyst for positive change on the web and in how we do business – that's why we're a Certified B Corp.
Our boutique team is distributed across the world from Texas and Ohio to Ecuador and Eastern Europe. We've built and maintained WordPress websites used by millions of people. We're highly communicative and nimble – able to quickly shift strategies to meet the demands of your organizational objectives – and experienced working on websites that have global reach.
Our actions can bring change, and we believe in inspiring others to be change agents in their organization. We love working with clients who are committed to making their website more accessible, and who understand there is no time better than the present to get started.
Let's build a more accessible web, together.