Content Matters 2023 Martech Report
Today, the platforms and tools organizations build their tech stacks with count more than ever. Not just for sustaining business growth but in securing the executive buy-in, resources, and budget for content to drive it all home.
In our latest survey of 1,500+ marketers, we found this remarkably evident with the generative AI, content analytics, personalization, testing, and DAM tools companies are now adopting (and why) to create, publish, and manage content. And measure its bottom-line impact.
Even in a difficult economic landscape, an extensible martech stack is proving an absolute business necessity, not a luxury.
That in mind, we invite you to dive into our Martech Trends Report 2023.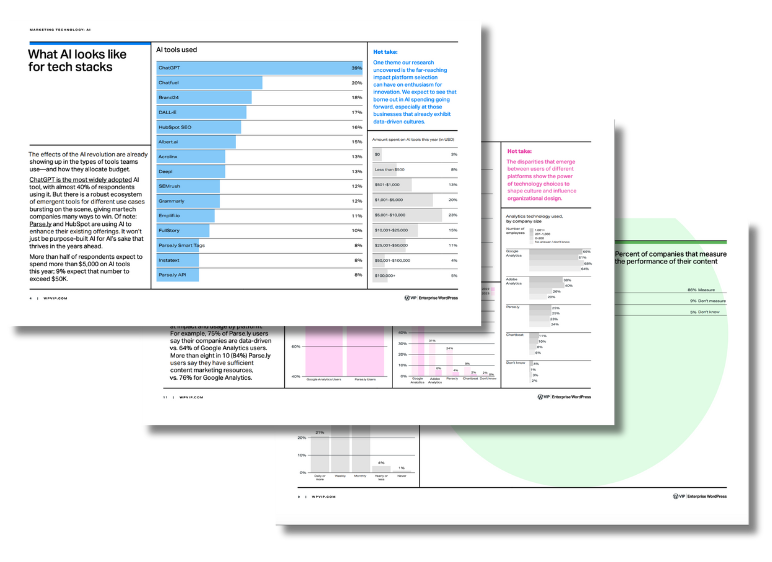 Get the PDF
Get instant access to the Martech Trends Report
Unpack the martech trends impacting your business over the next 12 months
Learn why we believe winners in the martech space will be those solutions and tools that lower barriers to adoption—requiring fewer and fewer "scientists" to operate them.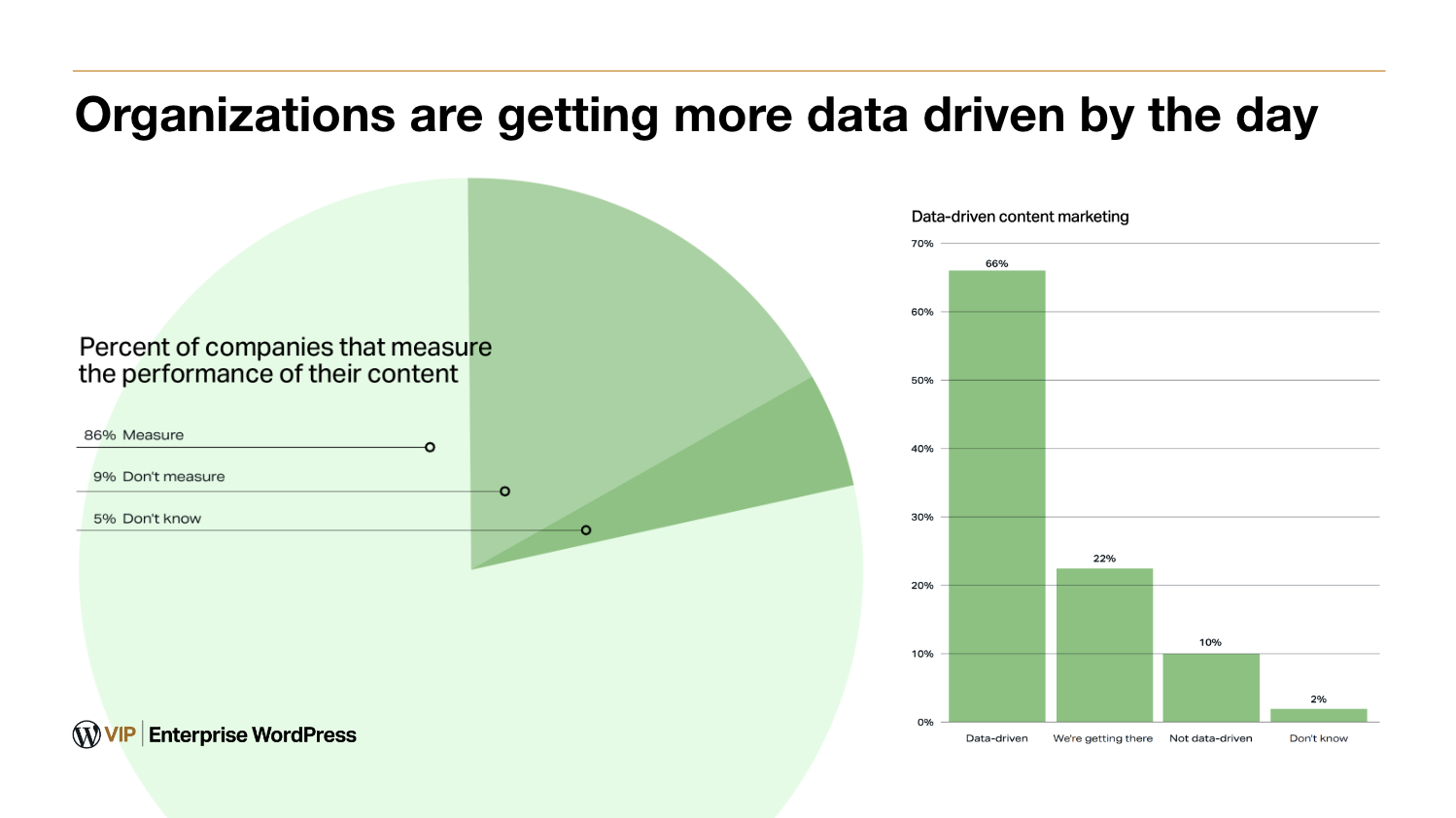 Seven in 10 (69%) respondents said their companies tie revenue goals to content.
A dramatic 2.4x increase over the meager 27% that did last year.
Two-thirds (66%) now work at "data-driven orgs"
22% say they want to embrace such an approach to foster "measurable business outcomes."
Four in 10 respondents already use AI darling ChatGPT at work
while almost six in 10 (58%) expect their orgs to budget more than $5,000 on AI tools this coming year—9% expect to spend $50K or more.
How does your marking tech stack compare to that of your industry peers?
And do you struggle with the same challenges? Find out more!