Americaneagle.com and WordPress VIP Upgrade Mecum Auctions
A collaborative partnership leads to a successful site launch.
Digital transformations are monumental undertakings that test the mettle, talent, and determination of those involved. WordPress VIP Gold Featured Agency Partner, Americaneagle.com, recently shared details about their successful work with Mecum Auctions in a testament to the power of partnership, innovation, and relentless dedication.
A high-octane collaboration
Mecum Auctions, the world's leader for in-person car auctions, felt the limitations of their decade-old digital platform and knew it was time to shift gears. Mecum needed a solution that would not only cater to their current needs but would be resilient and scalable for the future. Americaneagle.com—a team of award-winning innovators specializing in digital experiences—was the best choice for guiding this transformation.
Operating at the intersection of deep strategic insight, intricate enterprise architectural design, and the transformative force of digital solutions, Americaneagle.com delivered "beyond expectations." They managed to design, build, and deliver a custom platform tailored to Mecum's robust requirements, all while keeping the project within scope, on time, and within budget.
A scalable, future-ready solution
With Americaneagle.com at the wheel, Mecum's digital platform underwent a transformation that prioritized:
Automatic generation of car lot pages
A reduced time-to-market for content
Unparalleled end-user performance
At the heart of this transformation was a plan to harness the best tools and technologies available:
WordPress VIP: Chosen for its robustness, flexibility, and capacity for unbeatable content creation, our platform and expertise played a pivotal role in delivering the backend infrastructure.
Salesforce: Eliminated the need to build a separate inventory system.
Algolia: Leveraged for world-class search capabilities.
Cloudinary: Deployed as a dynamic asset management tool. Cloudinary is also a WordPress VIP Technology Partner.
Vercel: Provided the frontend infrastructure.
At the core of all this technical innovation was the strategic decision to go headless, emphasizing speed, performance, and scalability.
Numbers that ignite
Mecum's transformation isn't just about the tools or the team, but the tangible results. The handling of 275,000 lots, 8 million+ assets, daily updates in the hundreds, and an annual view count of 120m stands as testimony to the robustness of the new platform.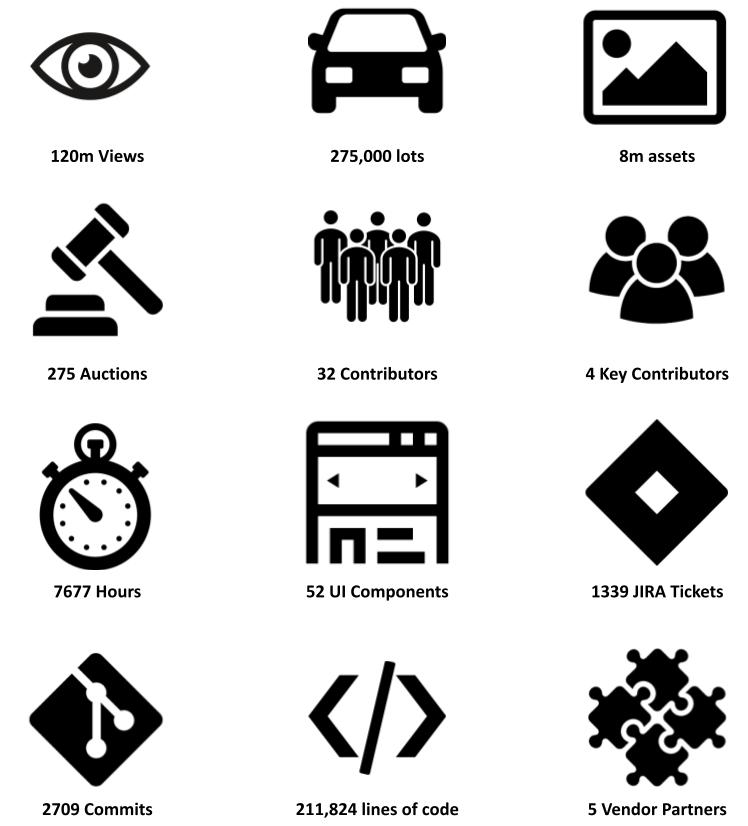 Celebrating a grand launch
The successful transformation of Mecum Auctions showcases what partnerships can achieve—a celebration of technical brilliance, teamwork, and trust.
WordPress VIP is elated to have been a part of this solution, and we tip our hats to the teams at Americaneagle.com and Mecum for making this vision a reality.