Six Questions with Digital River on Taking Ecommerce Global
Welcome to our latest round of Six Questions, an occasional series where we ask our Technology Partners how they can help the enterprise WordPress community beat growth goals, iterate quickly, and have fun doing it.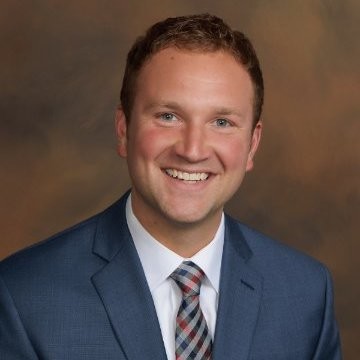 What does success look like for your customers?
Expanding globally, simplifying back-office ecommerce operations and selling direct to customers with ease and flexibility. Digital River simplifies these complexities for our clients so they can focus on their customer experience and what they do best. At Digital River our goal is to grow with our clients – we are a partner in success. By offering our proven Global Seller Services solution and acting as merchant of record, we help brands reduce their risk, accelerating their growth and ability to scale in a short period of time.
What does a great customer look like to your company?
One who has or is building a strategic growth plan domestic or international with the focus on building the customer experience. A brand that has a strategic ecommerce growth plan with a focus on optimizing the customer experience, improving brand recognition and growing globally. Brands that want to own the front-end experience but don't want to get distracted with the complex back-end responsibilities that come with international ecommerce. This enables Digital River to do what we do best: managing payments, fraud, tax, and compliance to help our clients grow their business.
What challenges do your customers face?
Many companies are going through a digital transformation because of the way COVID-19 has pushed us to rethink technology and the way we do business. With limited – or even abundant – resources, choosing where to allocate time and effort and improving efficiency is important. Payments, fraud, tax, and compliance are things that companies need to manage effectively or outsource to experts.
What trends are you seeing in the market?
Customer expectations are at an all-time high as the shift towards buying more online continues. No matter where they are in the world, shoppers want seamless, secure experiences. Consumers are changing their behaviors and the way they prefer to interact with brands. Brands that are not selling direct today are a step behind where they need to be to serve their customers and maximize revenue.
What would your customers say is the most important thing people should know about your product?
Digital River acts as the merchant of record, meaning we take on the financial and legal responsibilities of selling online to simplify and accelerate a brand's ability to reach new markets. One integration covers all international payments, tax, fraud, and compliance needs. This eliminates multiple vendor contracts and integrations, reducing operational costs and simplifying the way brands can sell direct-to-consumer on a global scale.
What's the most exciting thing coming up for your company?
There are many things to be excited about at Digital River. 2021 has been a momentum shift for us and we continue to see successes every quarter. We are building out capabilities for the There are many things to be excited about at Digital River. We continue to build out our capabilities to future-proof our clients' businesses, thinking beyond what they need today. The partnerships we have developed over the last two years are incredible and continue to grow. Brands that work with Digital River gain instant access to a best-in-class merchant of record provider and a network of industry-leading partners for flexible, customized solutions to meet unique business needs. Ecommerce will continue to grow and change, and Digital River continues to be one step ahead.
---
Want to know more about WordPress VIP Technology Partners and the enterprise WordPress ecosystem? Check out the full roster of partners, and get in touch with us today.