Six Questions with OneSignal on Using Push Notifications to Keep Customers Engaged
Welcome to our latest round of Six Questions, an occasional series where we ask our Technology Partners how they can help the enterprise WordPress community beat growth goals, iterate quickly, and have fun doing it.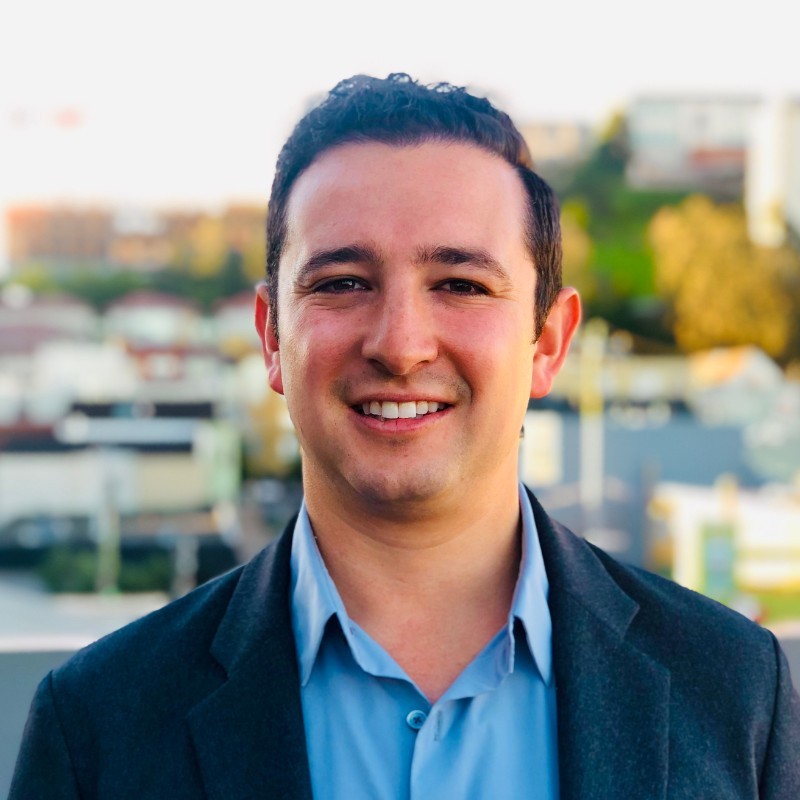 Nicklaus Salzman
Global Partnerships Lead at OneSignal
Today we're talking with Nicklaus Salzman, Global Partnerships Lead at OneSignal, a WordPress VIP Technology Partner that sends billions of push notifications every day. Alongside powering personalized web and mobile notifications, OneSignal works across in-app messaging, SMS, and email to keep audiences and customers engaged.
How do you help your customers accelerate their growth?
OneSignal helps businesses of all sizes create more meaningful customer connections by providing best of breed messaging capabilities for mobile and web push notifications, in-app messages, SMS, and email.
With an open API, extensive documentation, and free pricing, we've designed OneSignal to enable businesses to quickly accelerate their growth by building superior architecture that is easy to implement. Users of all technical backgrounds can quickly install our service onto any major mobile programming languages and web publishing platforms (including WordPress!)
Having exceeded over 1 million user accounts on our platform, OneSignal's customer base is extremely diverse and is used by businesses of all sizes across the world. USA TODAY Sports Media Group is a great customer example, where in addition to using OneSignal to deliver over 12 million messages per month, they also use OneSignal's plugin on their WordPress VIP sites to automate their notifications and get the right content in front of the right fans instantly.
What challenges do your customers face?
The main challenge that most of our customers face is not only engaging users, but also retaining them amidst high competition to grab readers' attention. Much of this comes down to building a strong loyal user base and providing valuable, seamless experiences.
OneSignal fills this product gap with a highly reliable, easy to use messaging solution that allows even non-technical team members to effectively leverage push notifications.
What trends are you seeing in the market?
With the evolution from print to digital, an ongoing trend that media companies want to make sure they're focusing on is increasing subscribers (with email newsletters, push notifications, etc.).
Online readers are now more willing to pay for subscription products that provide high-quality content, and are digesting information from all sorts of channels, whether that's on their mobile devices or computers.
As a rule of thumb, the more a customer visits your site, the more likely they will be to engage with and share your news, thereby increasing traffic to your site. Further, as they continue to engage with relevant content from your site, the more they are likely to remain loyal and recommend you to others, which helps your site traffic grow. Customer re-engagement is key to any sound business strategy and web push will continue to be a key engagement channel for the media industry.
What's the most exciting thing coming up for your company?
Alongside OneSignal's industry-leading push notifications and in-app messages, our customers can now also use SMS messaging capabilities under one powerful platform. SMS has become an increasingly important channel for our customers, as many mobile users never download apps from media companies. We are super excited to promote OneSignal's evolution as a multi-channel messaging platform built for a mobile-first world.
What is your team looking forward to doing together when it's safe?
OneSignal has an annual off-site retreat at Lake Tahoe. When it's safe to get together, we're definitely looking forward to continuing this company tradition!
What is your team's favorite piece of marketing software made by someone else?
Our team's favorite piece of marketing software is Zapier. We use it internally to build various workflows and connect data between platforms. OneSignal actually integrates with Zapier to automate manual tasks like sending out notifications or sharing sent notifications with the team, all without requiring any code.
Interested in finding out more about OneSignal? Subscribe to their newsletter for product updates, industry news, trends, and more.
---
Want to know more about WordPress VIP Technology Partners and the enterprise WordPress ecosystem? Check out the full roster of partners, and get in touch with us today.