This post series profiles each of our featured partner agencies.
rtCamp has been a WordPress.com VIP Partner since 2016 and has been building big with WordPress since 2009. They are based in India, with a subsidiary in the US, but work with clients from around the world, like HCL, PMC, NewsUK and IndianExpress.
What's your agency's origin story?
The idea of rtCamp was conceived in 2006. It all started with blogging; Rahul (rtCamp's founder) loves writing.
In 2007, Rahul came across WordPress and immediately fell in love with both the software and the community. The line soon blurred between writing articles and writing code. After all, "Code is Poetry!".
Rahul's first blog, Devil's Workshop, grew over the next few years into one of India's top blog networks. The blog had full time authors, editors and more than hundred guest bloggers working through a transparent revenue sharing model.
When the ripples of the 2008 recession hit India, Rahul started teaching WordPress to friends in need of jobs and finding freelancing gigs for the entire group. The idea took off and rtCamp was formally incorporated in 2009.
The objective of rtCamp, from the start, was to build a sustainable business that pursued excellence and put its people above all other things in open source technologies. We believe strongly in the quality we deliver. Our challenge though, that persists even today, is grappling with the perception of cheap labour and bad quality associated with the region.
Fortunately, rtCamp has been growing at a steady pace since 2009. We currently have a team of over 60 rtCampers, a substantial part of which is working remotely at any given time.
We are proud to be able to work with some of the largest brands in publishing, ecommerce and in the startup space, with clients from every continent (except Antarctica 🐧)
Pick three words that describe your agency culture.
Excellence– 

With everything we do, we are constantly challenging ourselves to find new and better ways to do it. We believe perfection is endless journey and no matter how well you do it now, you will find something to improve later.

Equality

– "rt" in rtCamp stands for "Round Table." This philosophy of treating everyone with dignity, respect and equality is echoed in everything from our hiring process, to HR policies and team events.

Good Karma

– We believe in the clichéd power of doing good in every situation. One of the practical ways we do this is by putting our employees' and clients' interests above all else.
Tell us about a client project you are especially proud of.
We have two projects we'd love to share.
One of our earliest projects was migrating multiple sites for Geometric Global, now part of HCL, from Microsoft Sharepoint to a WordPress multisite and multilingual setup. We are especially proud of this project because it involved guiding a large enterprise to an open source platform, and it was way back in 2012!
Another milestone was the optimization and development of Vanguard Nigeria – one of biggest news site in Nigeria. We were drawn to this project because of the challenge involved with delivering a stable publishing solution for a large scale traffic within the constraints of technology infrastructure available in Nigeria such as very low Internet speed and majority of traffic flowing through Opera Mini. To us, Vanguard is great example of the democratization of publishing.
What are you most excited about in the WordPress community right now?
Being a company that is so closely tied to WordPress, we also find it hard not be excited for Gutenberg. The sheer scale and ambition of the project is a humbling reminder of the amazing WordPress community that we are a part of. We are actively involved in Gutenberg through our fields middleware project, educating users through 1-on-1 calls and moving our own website to Gutenberg.
Above all, we are really excited about the efforts of the local and international WordPress community in education. We are particularly pumped that students get to experience the amazing values that WordPress and the open source software movement at large stands for – inclusivity, transparency, collaboration.
Over the past couple of years, rtCamp has been working with our local university and institutions to introduce WordPress and other FOSS (free and open-source software) into the curriculum of engineering students degree program.
What's your favorite conference or event of the year, and why?
Though we participate in events around the world, some of the most exciting developments are happening in the smaller events closer to home. For example, we were recently part of a FOSS meetup in a large university in our city. There were about 300 students from around the state, eager to learn more about how they can make a career in WordPress and open-source technologies. We love being a part of smaller, more student-focused events like these.
Our team also really looks forward to a few WordCamps. Over the years, we have met and built relationships with several WordCamp US and WordCamp Europe attendees. We also have some great memories being a part of WordCamp Mumbai and WordCamp Bangkok. Each of these events have given us the opportunity to interact with people from all types of backgrounds, skill sets and cultures.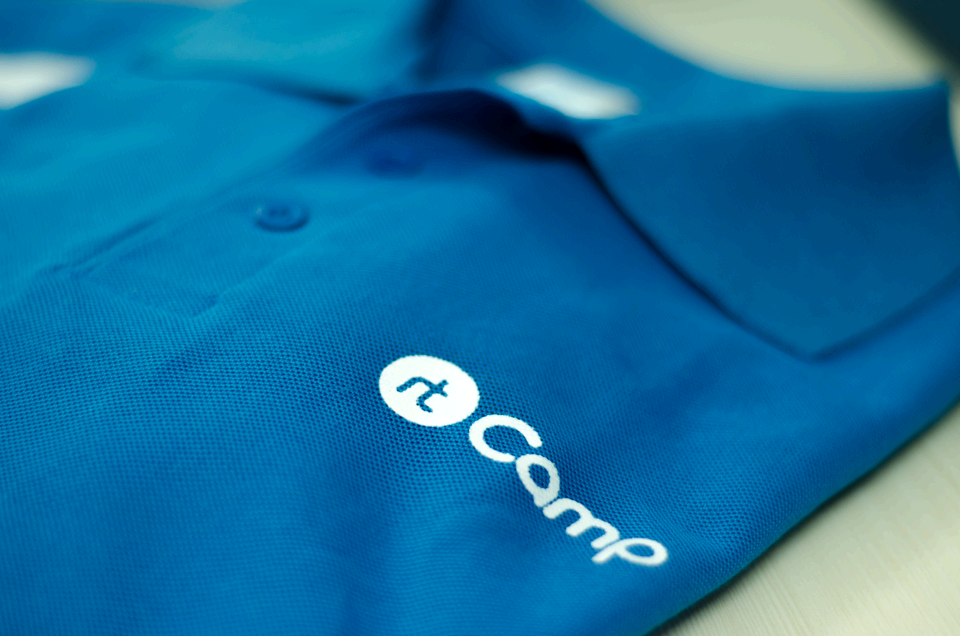 Ask yourself a last question, and then answer it: What do you look to do over the coming year?
Even though WordPress is now used by 30% of the web, we feel that it is still underrepresented within large enterprises. So we are working on some engineering and marketing initiatives to increase WordPress adoption.
More specifically, we're focusing efforts on promoting WordPress training within educational institutions. We believe this will be a virtuous circle with WordPress adoption in enterprise: greater demand for WordPress will mean increased need for talented engineers, and increased availability of talented engineers will make it easier for enterprises to adopt WordPress.
The way we say it internally – it's "WordPress in Education and Enterprises" year!
Thank you, rtCamp team!
More on rtCamp:
Agency focus and specialties
Discovery and Strategy

Content Migration
Custom Publishing Workflow
User Experience
API integrations
WooCommerce Specialist
Code Review
Currently working with: NewsUK, HCL, PMC, Vanguard, The Indian Express, Rotimatic, NJ Advance Media, Isha
Agency highlights
WordPress Solutions for Publishers and Marketing teams

WordPress Core Contributions

eCommerce – mostly using WooCommerce

Staff Augmentation and Training

Spreading WordPress in Education