Nordot
Earn revenue by sharing your stories and republishing content from trusted sources—with just a few clicks
Technology Partner
Nordot's content sharing platform connects publishers seeking to reduce distribution costs and production costs while generating additional revenue.
Always free to use
Earn when you share and/or republish
Share and amplify your stories by posting as usual
Search and republish other's stories with a few clicks
1M+ stories in our library
$15M+ paid to publishers
1700+ trusted publishers
We are believers in sustainable media and have designed our platform to elevate content that resonates with this philosophy. We are reimagining the way media is created, consumed, and monetized in the 21st Century.
Use the WordPress Content-Curation & Syndication Plugin by Nordot to fulfill your editorial needs and distribution needs quickly and effortlessly for FREE.
The Nordot WordPress Plugin
As a curator or republisher you can:
Access stories from world-class sources with no limit
Cover more stories without using your own editorial resources
Earn 30.95% share of the net ad revenue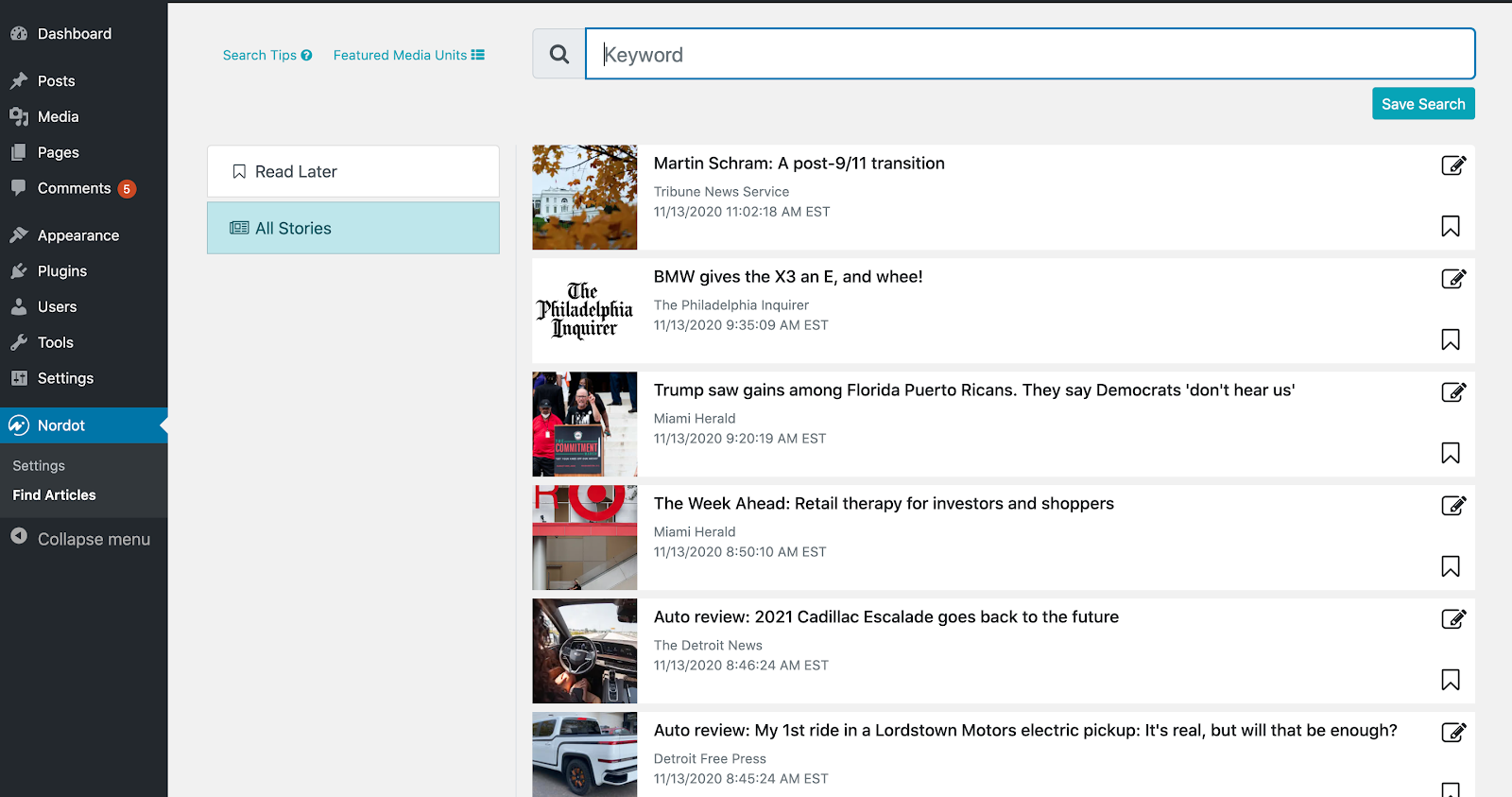 As a content provider or publisher you can:
Share your original content for more exposure
Safely syndicate your content in a way that is both viral and safe
Earn 50.05% share of the net ad revenue
Easy to Use
Publish and syndicate your stories:


Find and republish stories from other publications: