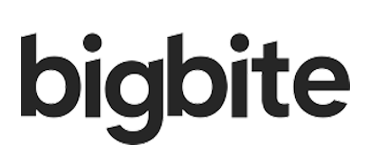 Big Bite Creative
High-traffic, enterprise-level WordPress expertise that's fit for the future.
We work with international publishers and forward thinking technology companies to bring their WordPress.com VIP projects to their full potential. Trusted by news organisations and financial institutions, high-traffic enterprise-level web and app development is what we do best.
We're based in the UK, and work with clients from around the world, like HSBC, Penske Media Company, NewsCorp, DMG Media and Metro UK.
Complex Site Migration Made Simple
Whether you're bringing your site to WordPress for the first time or planning and preparing for the future, you're in safe hands with Big Bite. Our experience encompasses the reliability needed by publishers to handle millions of pageviews and thousands of users, the security demanded by global financial institutions, and the control and customisation needed by the biggest organisations for continued content management.
App Development At Global Scale
We provide award-winning cross-platform app development for leading publishers and global brands, whatever your user base – public or private. Built with React Native, our apps have delivered everything from news and sport to internal company communications across continents. Whether you're building from scratch or looking to use WordPress as a dashboard for your current application, we have the experience.                  
Expertise That's Fit For The Future
The digital industry moves fast and our work is designed to stand the test of time. Recognised standards for development, transparency, and security offer reliability and peace of mind while our team embrace the benefits of new WordPress technologies and publishing solutions to solve tomorrow's problems before they ever present themselves.
Curious To Know More?
Not every project begins with a detailed proposal. We're always happy to arrange a call or a coffee to discuss what we do and what might work for you. Just get in touch below or visit www.bigbitecreative.com to learn more about our work.