Summary: The Wall Street Journal uses WordPress in several different ways to power their content, as the engine of their popular blogs, and as a curation and organizational tool for their real-time news streams.
The Wall Street Journal Blogs
The biggest benefit of using WordPress in their site workflow is the time-to-market. They use standard templates which can be customized, and usually it only takes a few hours from the request being submitted to launching the site.When the WSJ started using WordPress with their editorial blogs several years ago, they launched with an initial four blogs. Today, they have 30+ active blogs, and 70-80 total blogs. Sites remain online in the WSJ Blog Archive after special events have concluded, such as Obama's First 100 Days, the Olympics, and the G-20.
In particular their "Real Time" blogs, like India or China Real Time, are a tool for them to venture quickly into a new news market and to create ad hoc topic-focused news portals. They create localized, mini versions of WSJ.com in different languages using WordPress and can be up and publishing to that readership in a few hours.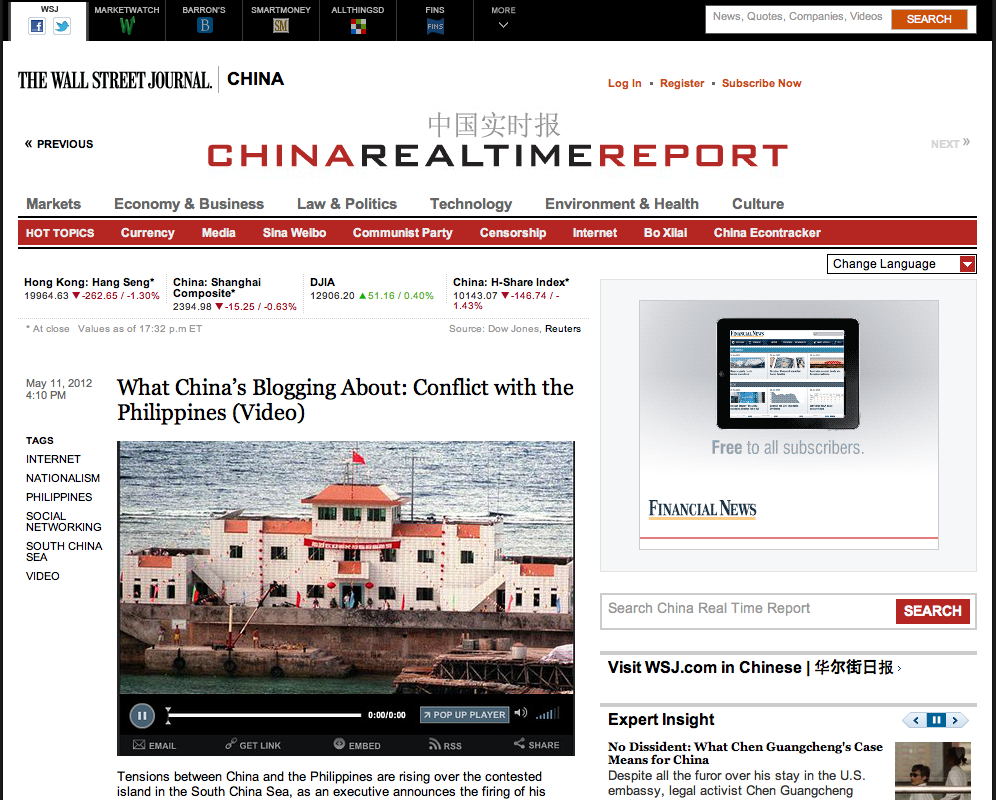 Continue reading "Case Study: The Wall Street Journal: Real-time news with WordPress"