Oovvuu enables publishers to embed relevant videos in every article. We are journalists, so we know newsrooms need trusted videos from verifiable sources, and a simple way to publish them.
Oovvuu's plugin delivers 24/7 video feeds from 100+ providers integrated with a one-click embed tool within the WordPress editor.
Trusted video at the speed and scale you need
We believe the future of news-telling is video. We deliver 1,000+ videos daily from Reuters, The Associated Press, Press Association, Euronews and more, supported with unique video from the Oovvuu newsroom.
More videos, in more articles, more quickly
Video enhances articles, but finding the right video can be expensive and time-consuming. Oovvuu makes it one-click simple and our flexible business pricing reflects publishers' needs.
Oovvuu's videos are contextual and embed directly into articles. We typically convert page views into video views at a rate of 7%, and the video revenue we enable makes article pages 13x more valuable.
Articles deliver 80% of their page views within minutes of publication, so speed is critical, and there's no faster way than the Oovvuu WordPress plugin.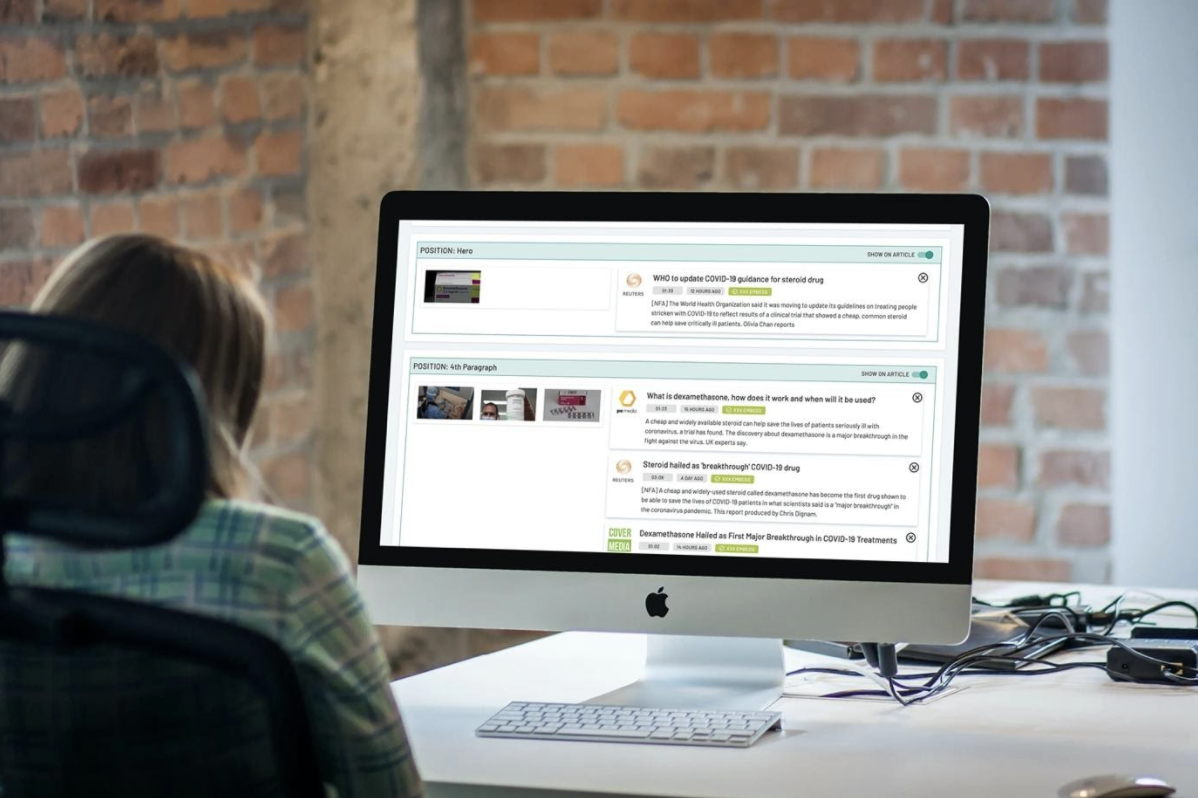 Features include:
1,000 videos a day from the most trusted providers delivered to your CMS.
Transform everyone in your newsroom into a video champion.
Discover, preview and publish the videos you need in one click.
Choose where they appear in the article, and create playlists on topics.
Real-time analytics enable users to track KPIs throughout the news day.
Full ad server integration is part of the service, so you make money on every view.
Articles enhanced with pre-roll ads on Oovvuu video are 13x more valuable.
Using the Oovvuu WordPress plugin
Sign up at Oovvuu.com
Install and activate the Oovvuu WordPress plugin
Go to a new or existing post
Click the Oovvuu button
Browse, preview and publish
Not yet an Oovvuu publisher partner? Contact us for details.