Studio Simpatico
An intentionally small, woman-owned, New York City boutique design and development studio.
Agency Partner
We are obsessed with great design, extraordinary user experiences, and providing our clients with intuitive, easy-to-use tools.
Company Overview
Studio owner Tamara Olson started Studio Simpatico in 2014 after leaving her role as a UX lead at Google. Over the last seven years, Simpatico's team, experience, roster of clients, and portfolio has grown. However, we've stayed intentionally small to guarantee that our clients get our "A" team on every engagement.
Simpatico Culture Prioritizes Great Design and Client Collaboration
Our studio's principals bring their rich experience and passion to every Simpatico engagement. A graduate of the School of Visual Arts, Head of Design Bruce Viemeister holds the team at Simpatico to the highest standards of visual design excellence. Obsessing over design systems and rules, Bruce is always particular about making sure there are no arbitrary decisions.
Head of Development Amber Weinberg has a degree in graphic design, and has been building sites with WordPress for over a decade. A well-recognized leader in the WordPress community, Amber is particularly passionate about clean code and accessibility.
Simpatico receives outstanding reviews for:
Our Immersive Discovery Process
We can only design what we know, so a large part of our process involves us getting to know you: your brand, your business, and your requirements. We are Discovery-led, not Engineering-led.
Our developers' attention to detail
As a design-led studio, our developers sweat the details. Several of us have degrees in design, and we care immensely about upholding the quality, precision, and fidelity of our designers' specifications and mockups.
How much our team cares
As a small studio, we work closely with our clients as partners. We share Slack channels and attend each other's holiday parties. We care deeply about their businesses, and them as people.
We Leverage WordPress to Craft Beautiful Bespoke Experiences That Connect With Our Clients' Audiences
We partner closely with editors and content marketers to build visually stunning, easy-to-use publishing toolkits.
We embed ourselves within our clients' marketing and editorial teams to build great products. We've worked with well-recognized brands like M.M.LaFleur and Haven Life (MassMutual) to build flexible, on-brand, beautiful content marketing hubs. We dive deep to learn about our publisher clients (Forward.com, Iron & Air) to build them bespoke, beautiful editorial tools.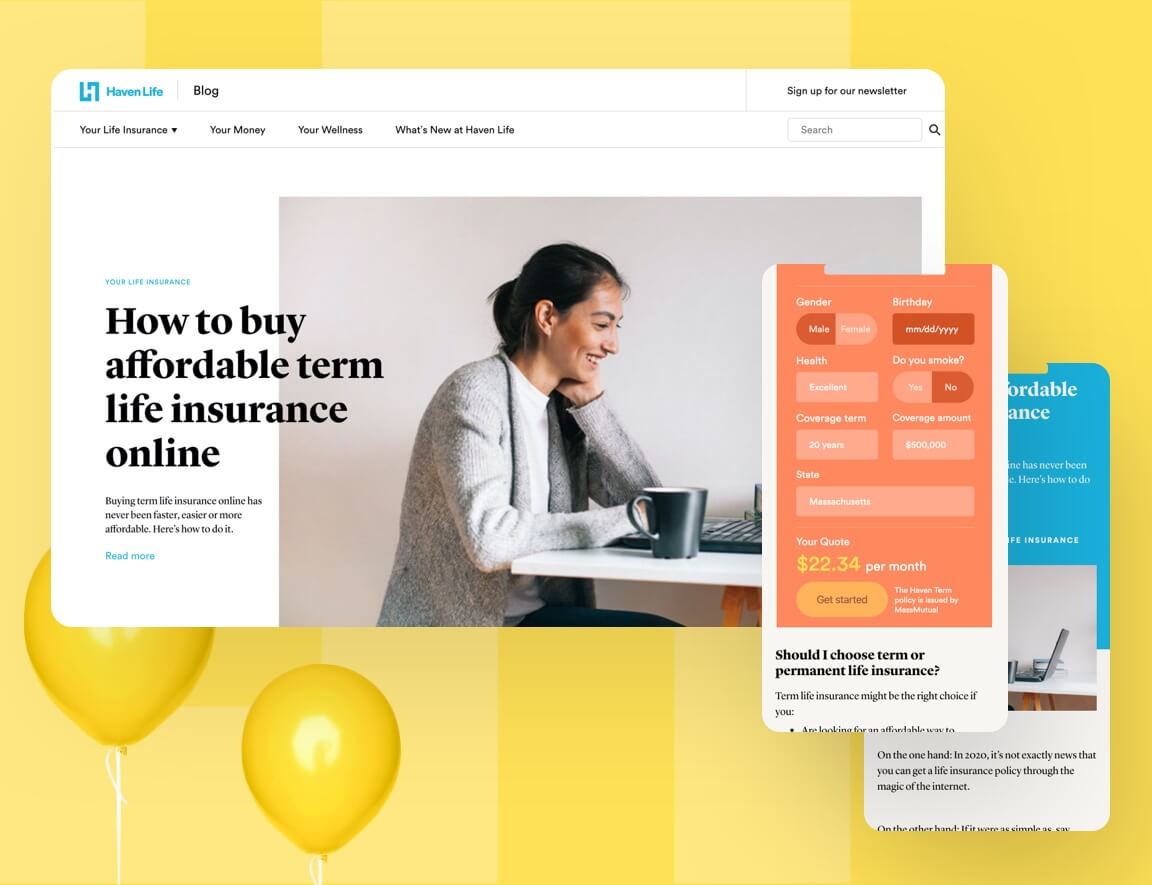 We join forces with nonprofit organizations to tell their narratives to achieve greater impact.
Due to our small size, design expertise, and commitment to social impact, we're uniquely positioned to partner with nonprofits. In 2021, we:
We tread new ground, helping the leaders in 2022's most innovative spaces and industries tell their stories and connect with their audiences.
We are the proud creative agency of record for groundbreaking blockchain infrastructure pioneer Fireblocks. As a leading fintech design agency, we've helped countless fintechs establish their visual identities and web presence.