Botify
Unlock the hidden potential of your website with the leading enterprise SEO platform
Technology Partner
Search engines like Google miss about half of the content on large, enterprise websites.
Missed content = missed profits.
Botify helps you uncover those missed opportunities and turn them into profitable business outcomes, all in a platform that's built for the size, scale, and complexity of your enterprise website.
Founded in 2012, Botify built the interface and methodology that automatically connects the enterprise websites with all the major search engines to drive sustainable and profitable results from the organic search channel. It's faster and more accurate than any alternative, with the largest, unified data model, the most prescriptive actions, and the power to automate processes.
Some of the world's largest brands including Conde Nast, Refinery29, Ziff Davis, Farfetch, Carvana, Groupon, Expedia, and Glassdoor rely on Botify to unlock the hidden potential of their websites.
The Botify Platform
Designed to give customers complete ownership and autonomy over the entire search optimization process, Botify combines the largest unified data model, with the most prescriptive actions, and the power to automate processes.
Botify Analytics: Unified Data
With 1,000 metrics from every phase of search – crawl, render, index, rank, and convert – Botify Analytics provides the most comprehensive data map in the industry. There's nothing you won't know about your website.
Botify Intelligence: Prescriptive Actions
Because we've surfaced your site's critical data, our Botify Intelligence suite of tools, powered by our machine-learning algorithm, is able to tell you exactly what you should focus on and what impact those optimizations will have. And, get alerts to help you protect your traffic and prescribed SEO actions to help you grow it, saving you time and giving you greater peace of mind.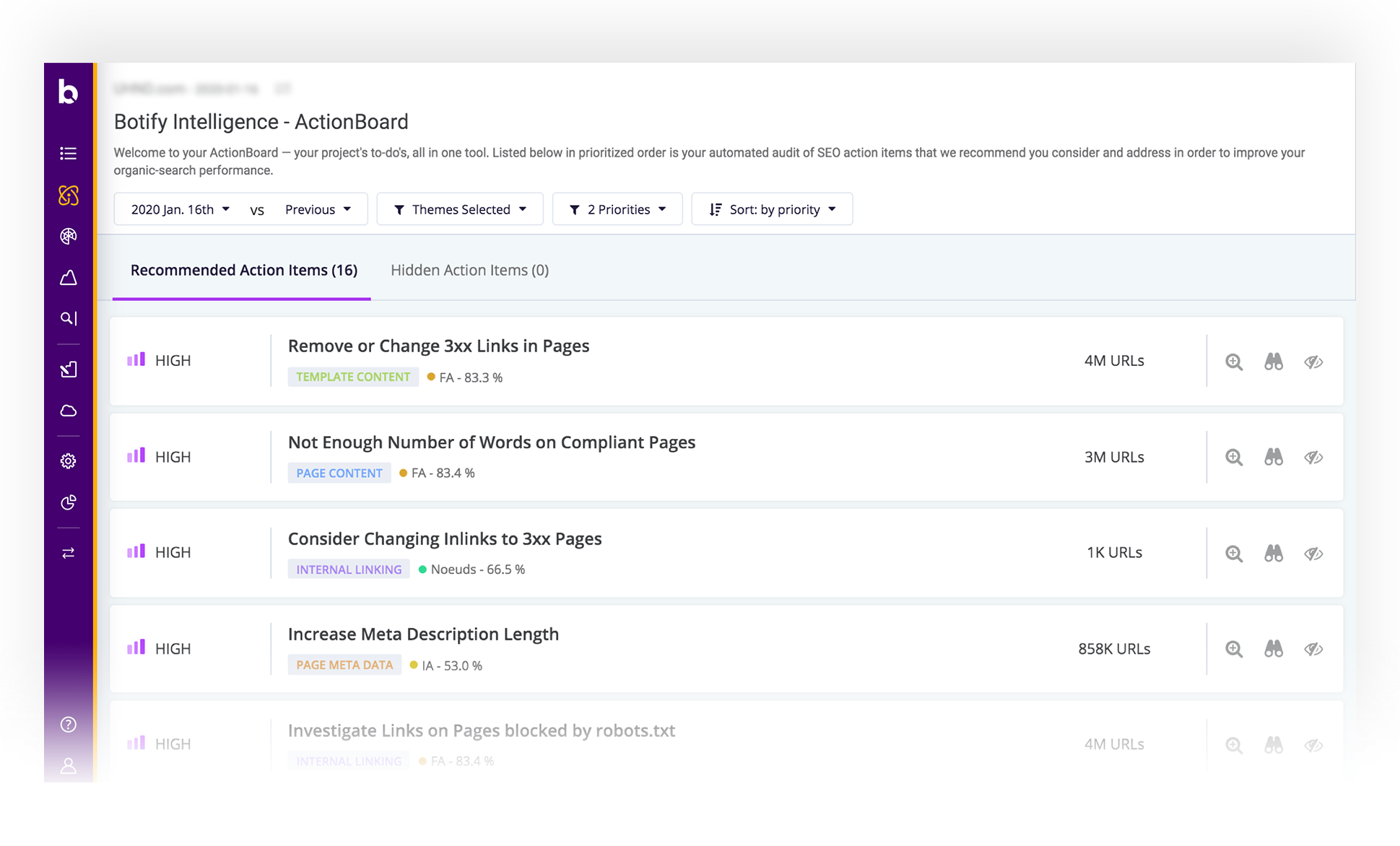 Botify Activation: Automated Actions
With all your critical SEO data at your fingertips and a list of prioritized actions, there's just one thing left to do — the work itself! Botify Activation gives SEOs the autonomy to implement their SEO projects, and helps them do it faster, easier, and in some cases, automatically! Save on resources and spend more time on strategic initiatives that need your expertise.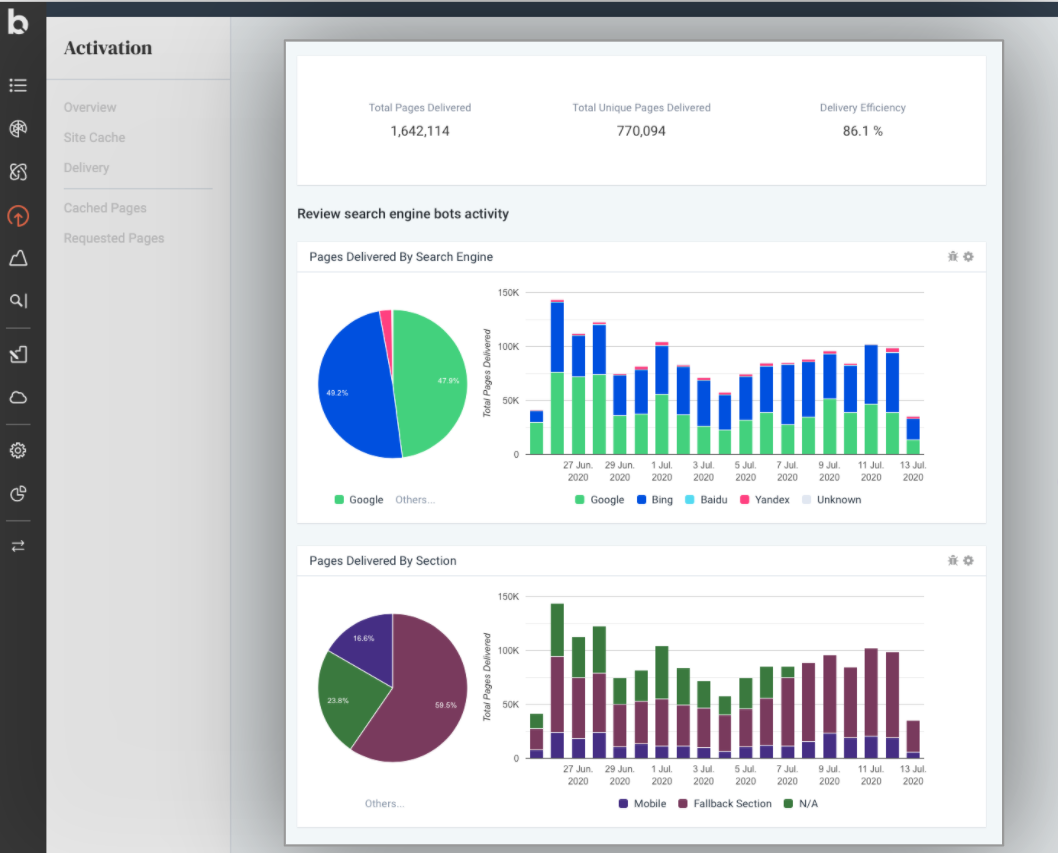 ---