28 billion pageviews: A Year at WordPress VIP
2014 has been a big year at WordPress VIP. So far, we've served more than 28 billion pageviews (or, 28,250,403,658 the last time we checked). We've also added 350 new sites to the VIP network and 13 new members to our team (including an acquisition)!
As the leading WordPress solution for enterprises, we pride ourselves on working with your team to ensure that your code is optimized, secure, and fast. This year our customers have deployed changes 31,000 times, comprising more than one million lines of code—and we've reviewed every line. (And in case you were wondering, 4pm ET on Thursdays is the busiest hour in our deploy queue).

Here's a quick look at big moments of 2014:
January
We rang in the new year by helping Walt Mossberg and Kara Swisher launch Recode.net.
At the end of the month, we welcomed both The Bloggess and Grantland to the VIP network.
February
During the Sochi Winter Games, we were proud to host the Canadian Olympic Team's official site.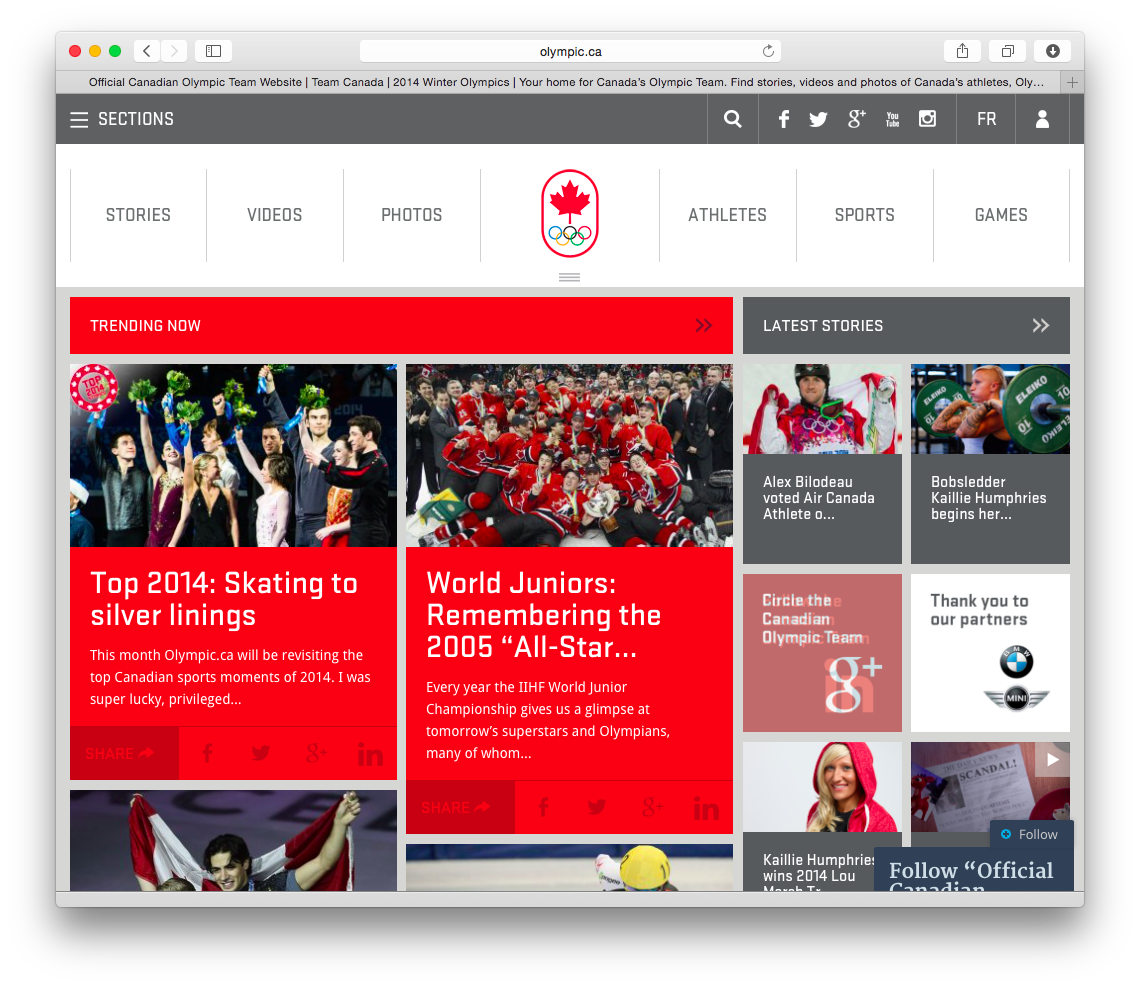 March
We launched the newly-designed Time.com on WordPress.com VIP while gathered around a table during our annual team meetup.
Here's the @WordPressVIP team watching over the @TIME launch while at an annual retreat in Key West, FL! pic.twitter.com/oP6C91Ijox

— WordPress VIP (@WordPressVIP) March 6, 2014
We were excited to see Nate Silver's FiveThirtyEight.com launch on VIP.
April
We hosted our third annual Intensive Developer Workshop in Napa, California, with opening remarks from Tim Ferriss and sessions on everything from performance, to security, to ElasticSearch. 100 percent of the participants surveyed said they would recommend the conference to their colleagues. (You can pre-register for next year's workshop now!)
Flash talks are a highlight of the #wpvip workshop. Great talks today by folks from CBS, USA Today, iOne and NYT. pic.twitter.com/vv867zyPTs

— Steph Yiu (@crushgear) April 1, 2014
May
We hosted our very first European Big Media & Enterprise WordPress Meetup in London! Over the course of the year we've hosted nine Big Media & Enterprise WordPress meetups in five different cities: New York, London, San Francisco, Boston, and Toronto, featuring flash talks by USA Today, GlobalNews.ca, TechCrunch, Harvard Business Review, Metro UK, Forbes, PMC, and NESN.
Great flash talks by folks from @MetroUK, @cftp, IPC and @rufflit at the very first London #bigwp! pic.twitter.com/QgYrFPcH09

— Steph Yiu (@crushgear) May 14, 2014
In addition to hosting the TED 2014 conference blog, we welcomed ideas.ted.com to WordPress.com VIP.

June
As our team watched the 2014 FIFA World Cup, we were thrilled to be a part of USA Today and Fusion's soccer football coverage.
We were also happy to welcome Fortune.com, Alaska Airlines, and American Eagle Outfitters to the VIP family.
July
The Meredith Vieira Show launched on VIP.
We introduced in-dashboard live chat support for the 22,000 editors, authors, and contributors across the VIP network. Our team is on stand-by to assist users and help them get their work done more efficiently.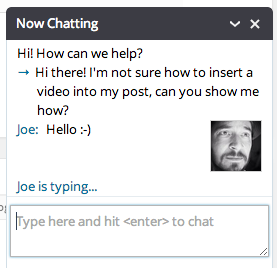 August
Robin Williams' death was covered by almost every news site in the VIP network, with more than 221 million pageviews over a span of roughly 48 hours.
Quartz introduced a redesign and launched a homepage for the first time, and blog.wikimedia.org migrated their site onto VIP.
September
We welcomed Fusion.net, a joint venture between Disney/ABC and Univision, onto WordPress.com VIP.
October
We geared up for another set of our VIP Training Days events around the United States – these 1-day courses bring VIP training to a city near you, whether it's the Superuser, Developer Fundamentals I, or Developer Fundamentals Site Security & Debugging courses you're interested in.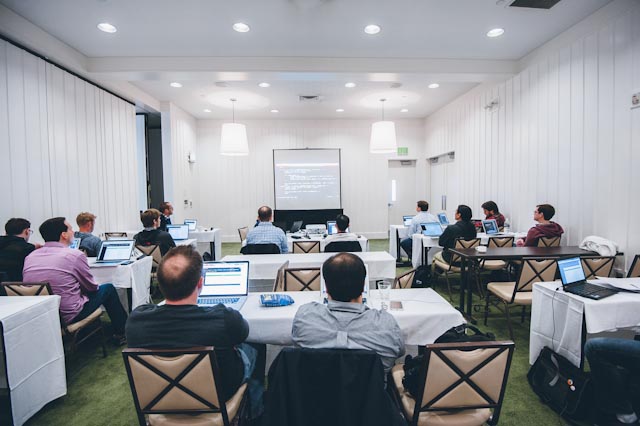 November
Another huge traffic day for the VIP network this year were the 2014 midterm elections. As the results unfolded we followed along the live blog on FiveThirtyEight.com. (Read more on how politicians and government groups are using WordPress to power their sites here.)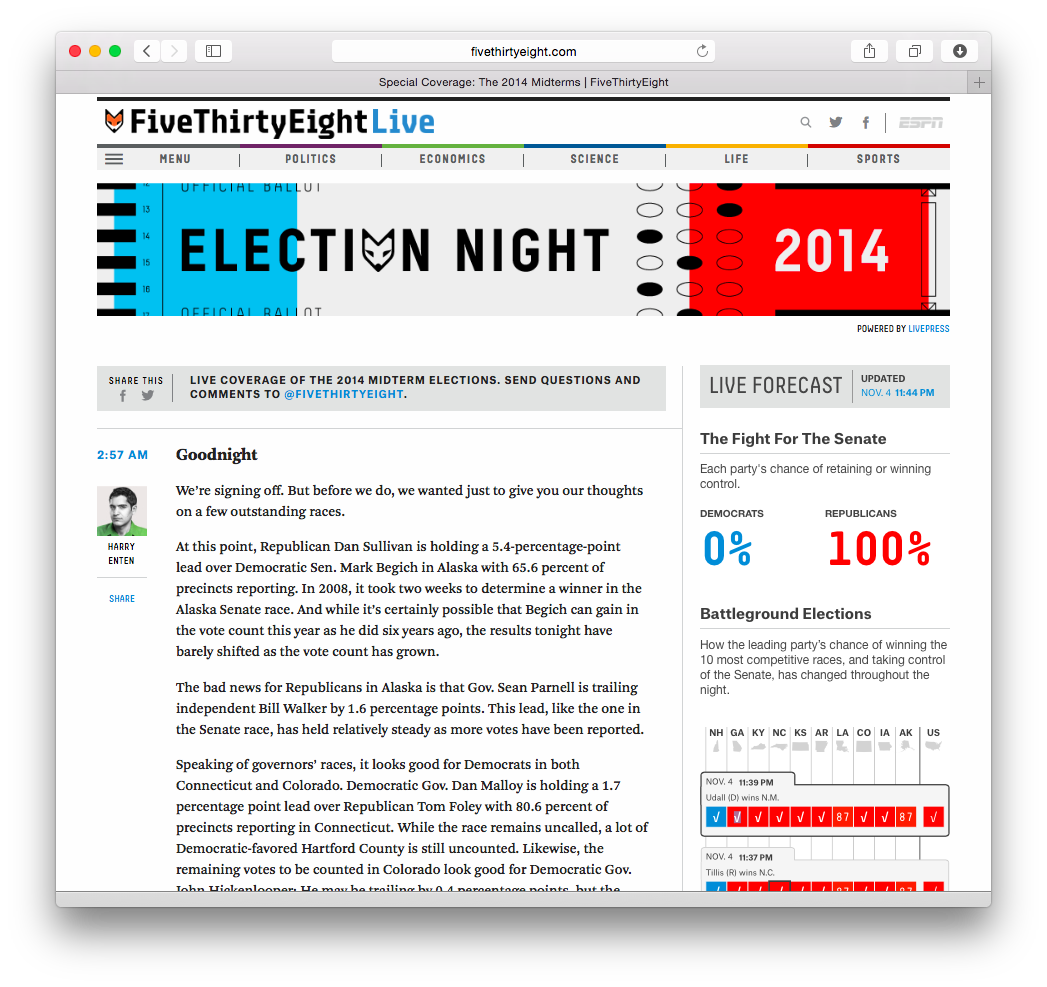 Also in November, Taylor Swift sold 1.2 million albums during her release week and pulled her music from Spotify. Spotify's CEO posted a response on their VIP-hosted site.
And finally, we were thrilled to welcome Code For The People to our team, and in true VIP style, celebrated the announcement together in Lisbon, Portugal.
So excited about @cftp joining @WordPressVIP! Here's the team dining in Lisbon last night: pic.twitter.com/EymnEdXyXx

— Steph Yiu (@crushgear) November 6, 2014
December
We are excited to welcome Foreign Policy, which launched on VIP this month.
As people look back on the year, they are choosing WordPress.com VIP to do so: Time.com's Person of the Year and Facebook's Year in Review were both announced on VIP.
2014 was a huge year for WordPress.com VIP, thank you for being a part of it. We're looking forward to an even bigger 2015!
Looking to learn more about WordPress.com VIP? Take a look at our services, our featured partners, or job openings.