Buyers Rejoice! Roadloans.com launches on WordPress VIP
Congrats and welcome to RoadLoans.com, who just launched on WordPress VIP. It's a great example of a corporate site packed with information & tools for their customers!

RoadLoans' guides to buying, getting loans, and other helpful information when it comes to test driving, buying, and financing a car are also supplemented with their shopping tools which help consumers make decisions on-the-go about which car is right for them.

The RoadLoans team also regularly blogs to keep their users informed about the latest happenings around the automotive world, and some tips & tricks, too.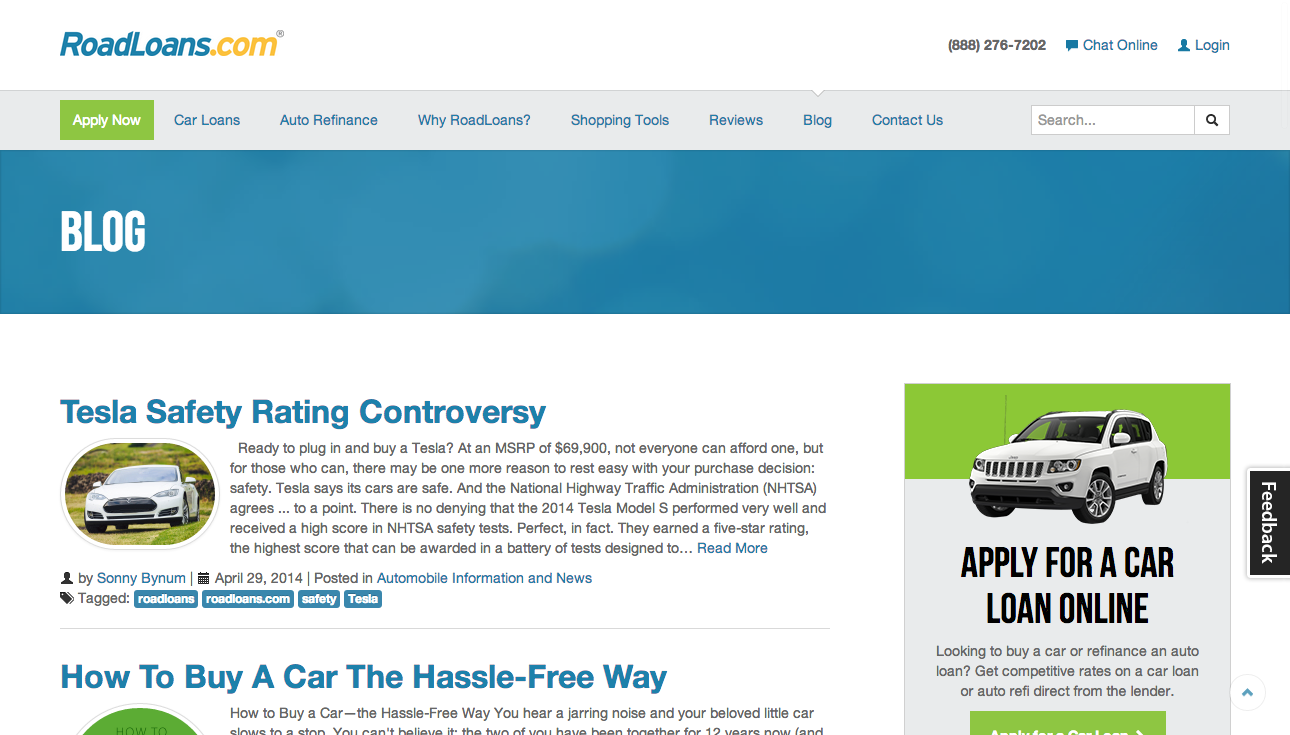 Visit RoadLoans.com.
Interested in WordPress.com VIP for your corporate or enterprise site? Get in touch.