Nate Silver's FiveThirtyEight Launches on WordPress VIP
Welcome to FiveThirtyEight, which launched today! FiveThirtyEight is devoted to rigorous analysis of politics, polling, public affairs, sports, science and culture, largely through statistical means.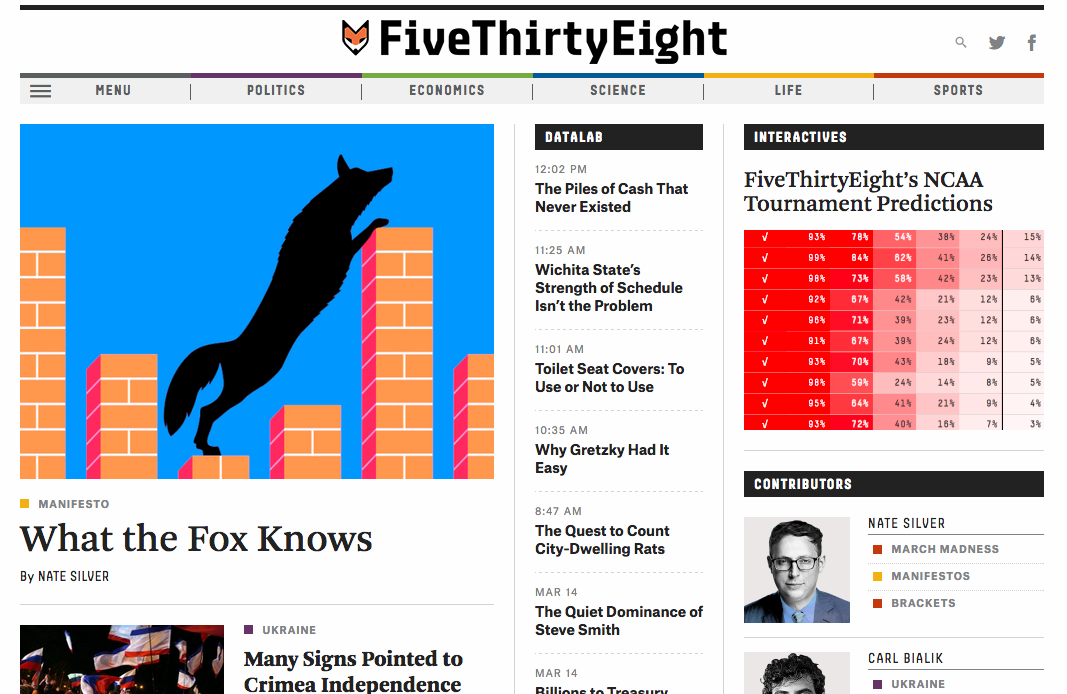 The site, which is led by Nate Silver, was formerly part of The New York Times and is now operated by ESPN, and joins ESPN's Grantland on our WordPress VIP Cloud Hosting platform.
Nate announced the change back in July and his team has since been working hard on launching the new site and its verticals on the VIP platform.
Grantland's a model for what new 538 will look like. Independent editorial point-of-view. We'll be doing some hiring, building a great team.

— Nate Silver (@NateSilver538) July 22, 2013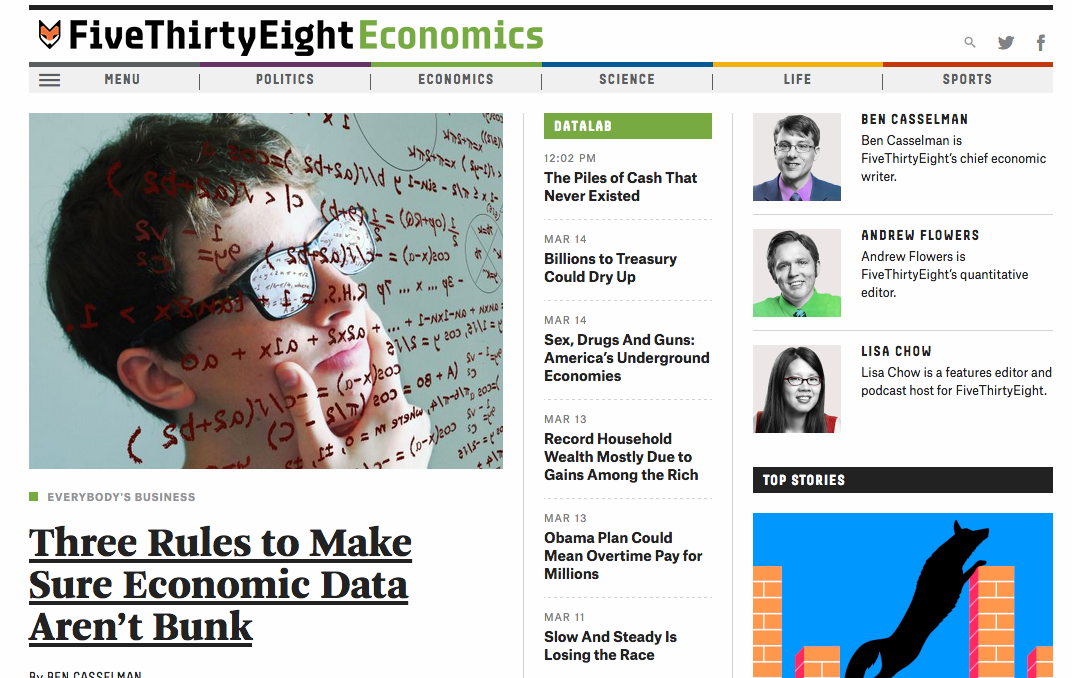 The team has expanded to address all the site's verticals and Nate explains the aim of the site in his launch post, What the Fox Knows.
The breadth of our coverage will be much clearer at this new version of FiveThirtyEight, which is launching Monday under the auspices of ESPN. We've expanded our staff from two full-time journalists to 20 and counting. Few of them will focus on politics exclusively; instead, our coverage will span five major subject areas — politics, economics, science, life and sports.
Here's the FiveThirtyEight team counting down the launch of the new site:
http://twitter.com/NateSilver538/status/445588802506354688/
In true FiveThirtyEight style, they even predict the probability of you reaching the new site during the launch (WordPress.com VIP's note: only during DNS propagation…after which we predict 99.9999% uptime!)
We're live! But there's a 70.617854% chance you'll be able to see http://t.co/MsE0s1lg4P. The site is rolling out in stages. So sit tight!

— FiveThirtyEight (@FiveThirtyEight) March 17, 2014
On the development side, WordPress.com VIP Featured Partner 10up assisted in creating the new site:
We're thrilled to unveil our latest collaboration with @espn: the new @FiveThirtyEight! http://t.co/d6Eu20Lcj6

— 10up (@10up) March 17, 2014
Want more information about WordPress services for your enterprise site? Get in touch.