Consequence of Sound Launches on WordPress.com VIP
We're excited to announce that Chicago-based online music publication Consequence of Sound launched on WordPress.com VIP today.
To build this beautifully responsive site, Consequence of Sound teamed up with WordPress.com VIP Featured Partner Doejo.
"Consequence of Sound is now mobile responsive and will look just as great on your iPhone or Android phone as it does on the web," site creator Alex Young wrote. "The homepage is easier to navigate, our content is better presented, and Festival Outlook has been completely revamped."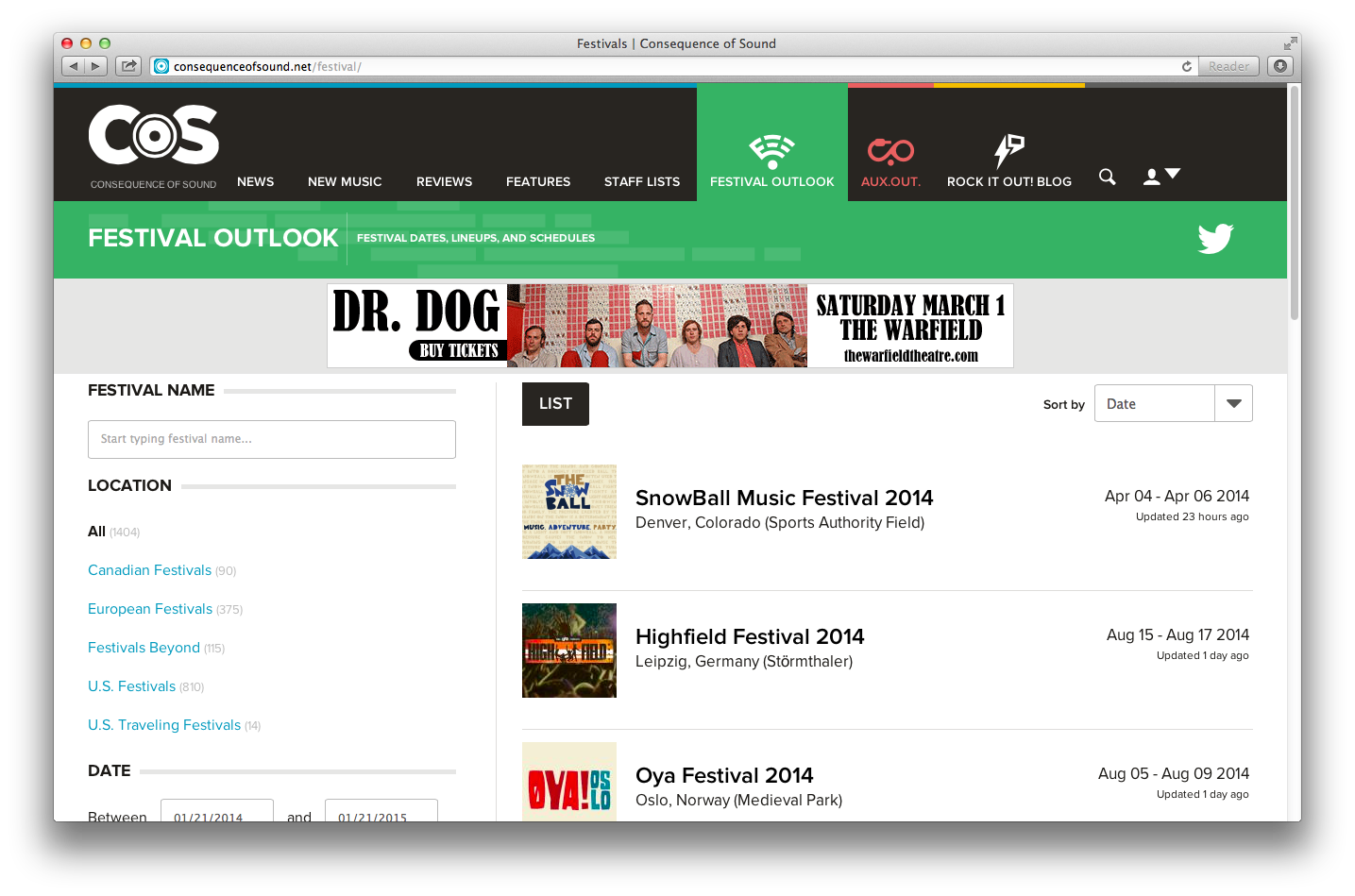 The Consequence of Sound team is planning on rolling out new features in the coming weeks, including the ability to personalize the homepage.
"In other words, if you no longer want to see stories about Kanye West, you no longer have to see stories about Kanye West," Young writes. "Your settings will also carry over to our mobile app, which will also soon get a fresh update."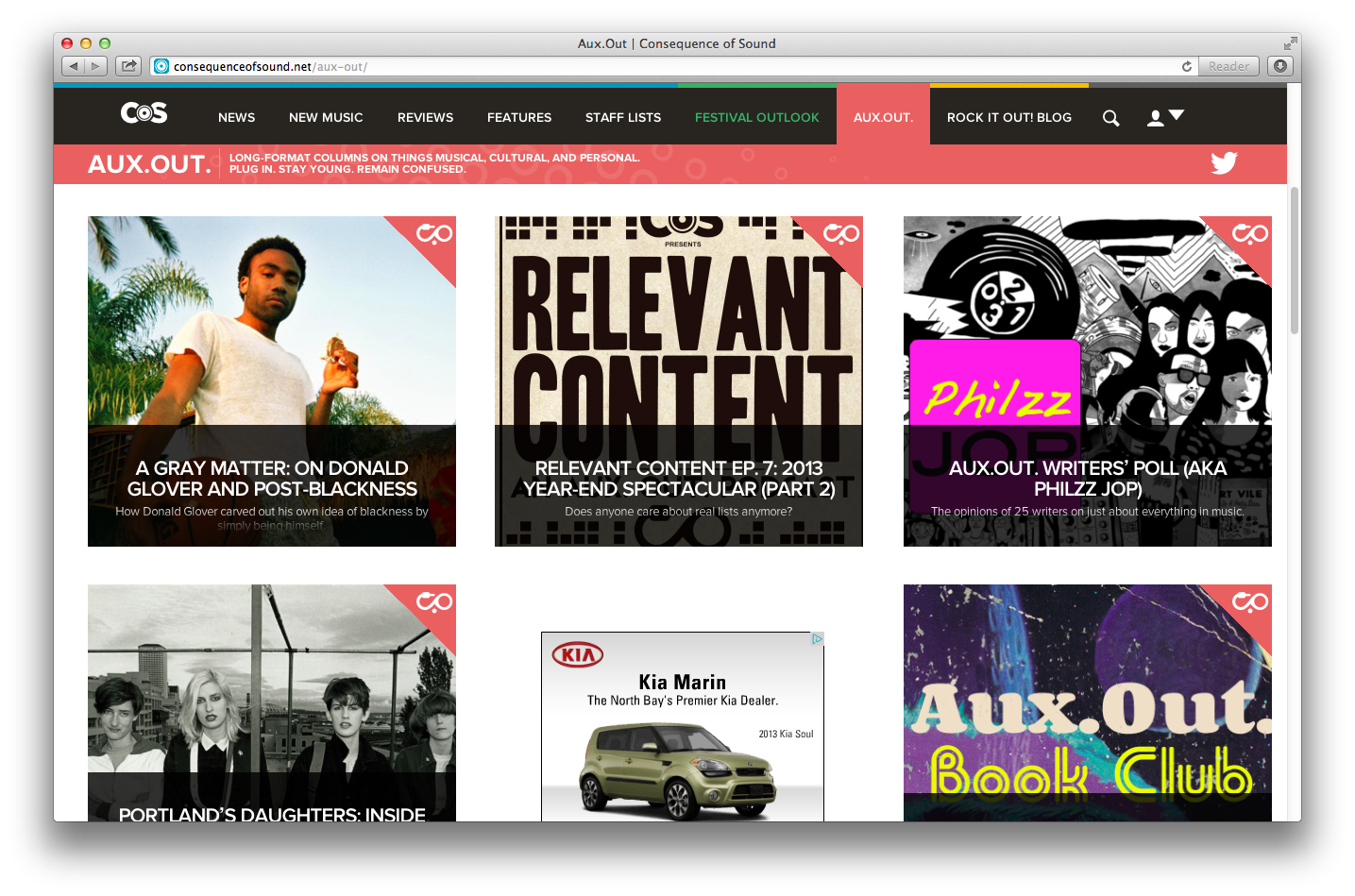 We're excited to bring such a beautiful and dynamic site onto WordPress.com VIP. Congrats again to the team!