Walt Mossberg and Kara Swisher launch Re/code on WordPress.com VIP
The first WordPress.com VIP launch of 2014 goes to Re/code, a new venture by Walt Mossberg and Kara Swisher.
According to Re/code's launch post:
We are thrilled to announce that we are forming our own new and independent media company, Revere Digital, with a pair of respected investors and partners — the NBCUniversal News Group and Terry Semel's Windsor Media. Revere will be operating news sites and apps, as well as a series of conferences.

First up is Re/code, a new tech and media news, reviews and analysis site launching today, with the same talented team we've worked with for many years at the former All Things Digital site we ran for Dow Jones & Co beginning in 2007.
The site is also home to Revere Digital's new conference series, The Code Conference.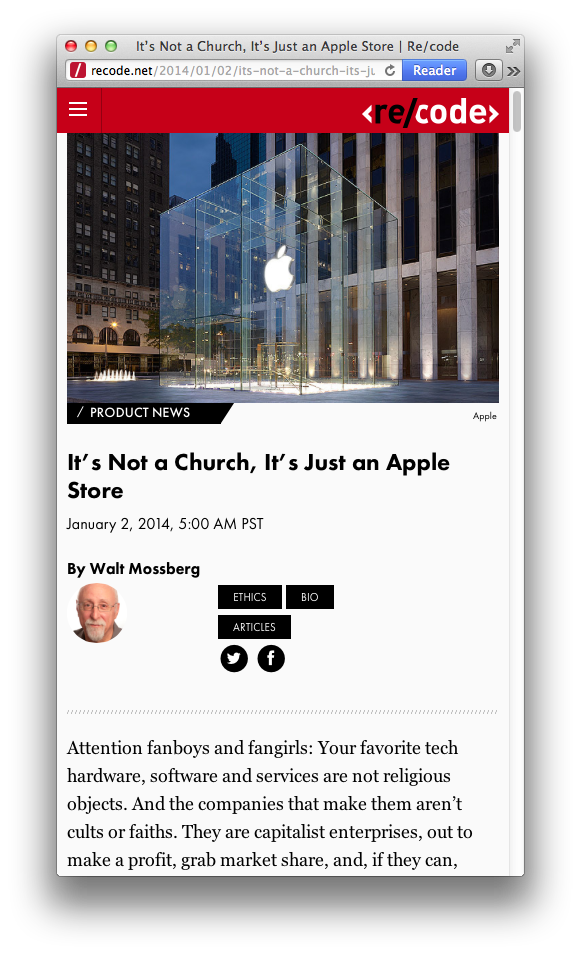 We're thrilled to celebrate the New Year by welcoming Recode.net to the WordPress.com VIP family. Congratulations!
Want more information about WordPress services for your enterprise or publishing site? Get in touch.