USA Today Launches Multiple Sports Sites on WordPress VIP
USA Today has launched several sports-focused sites on WordPress VIP Cloud Hosting. Welcome to the VIP family! We can't wait to see what you'll do next.
For the Win is about tracking sports news before it goes viral and the sharing stats for each article are prominent and an important part of the site.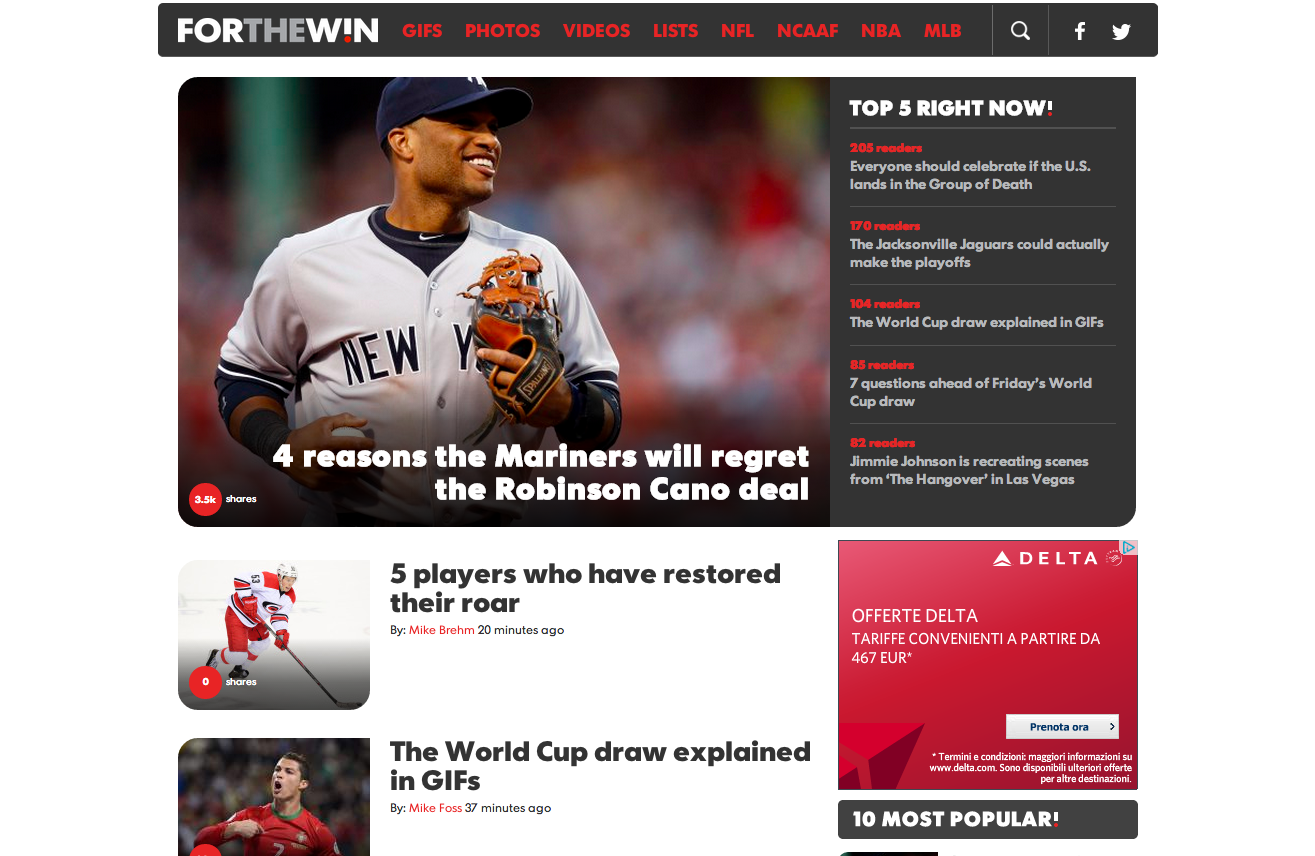 The Big Lead covers sports but also touches on everything from politics to pop culture.
MMA Junkie is a site focused on mixed martial arts news, rumors, live blogs, and more.
The Q is at the center of its NFL coverage on Sundays, Monday nights and Thursday nights as an optimal second-screen companion for fans following NFL games, filtering out everything but the best real-time analysis through editor-vetted curation and exclusive, original content.
Want more information about WordPress services for your enterprise or publishing site? Get in touch.