NASA launches two more sites on WordPress
In addition to the NASA Open Government Initiative Websites powered by WordPress, NASA recently launched two more sites on WordPress.
The Academy of Program/Project and Engineering Leadership (APPEL) contributes to NASA's mission by promoting individual and team excellence in program/project management and engineering through the application of learning strategies, methods, models, and tools.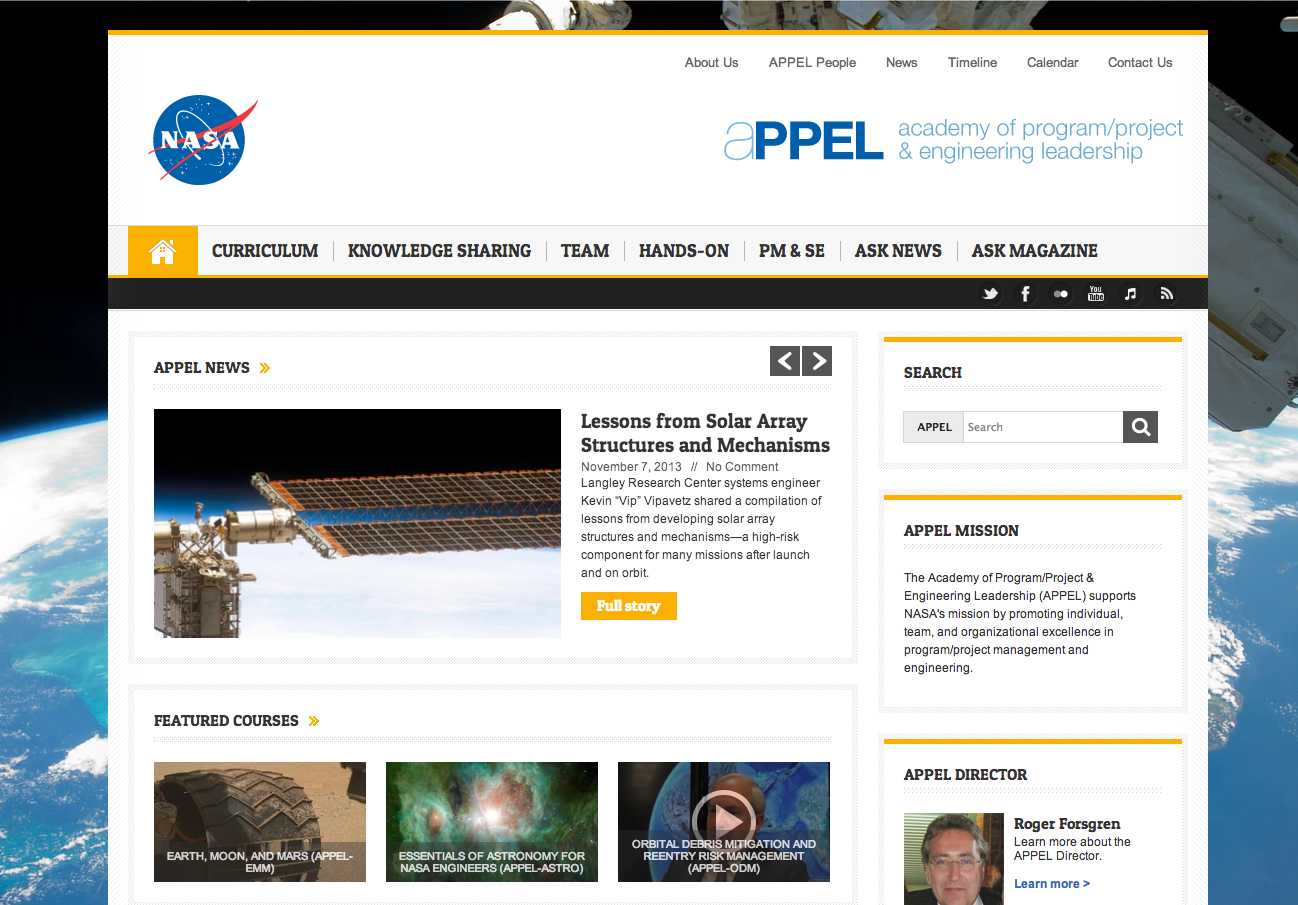 Visit http://appel.nasa.gov/
Office of the Chief Knowledge Officer — their Chief Knowledge Officer has two important advocacy roles: facilitator and champion. The CKO leverages, nurtures, and highlights formal and informal work happening across the agency and serves as a conduit between the workforce and leadership to ensure the workforce has the tools and resources necessary to meet NASA's most pressing knowledge challenges.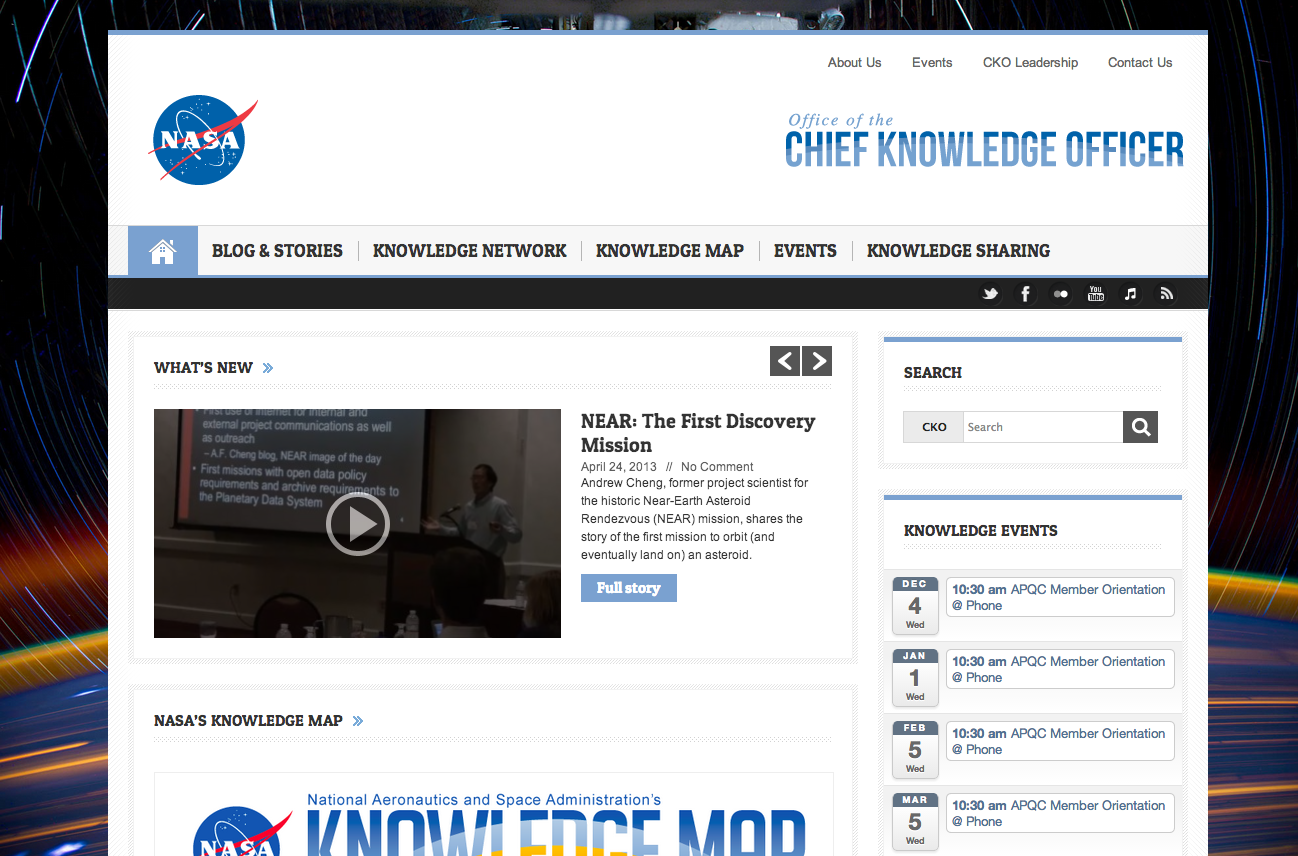 Visit http://km.nasa.gov/
If you're looking for information about government sites using WordPress, check out our spotlight on Building Government Websites with WordPress CMS or get in touch directly with the WordPress.com VIP team.