Recent Enterprise WordPress Launches & Redesigns: HBR Blogs, Know More from Washington Post, NYT Corporate, TechCrunch
There have been lots of exciting launches and redesigns happening lately with WordPress sites — here are just a few which caught our eye.
The New York Times has launched their corporate site, nytco.com, on WordPress:
Washington Post launched their new 'viral' site, Know More.
Know More (a Wonkblog joint) is a site for people who like learning stuff. Not sitting-in-front-of-a-textbook-for-hours learning, but getting-sucked-into-a-Wikipedia-hole-for-hours learning. The kind where you just can't stop tunneling deeper and deeper until you know the name of every Brigadier General in the Union army and what campaigns they participated in, or can list every item in Grace Jones's discography, or exactly who was going to get what job in the cabinet of a hypothetical Reagan-Ford co-presidency.

Our job is to give you a place to start. Each post is a picture, chart, video, or quote that, we hope, will fascinate you, or fascinate a friend who shares it with you. But at the bottom of every post is the option to really "Know More". Click on that button and we'll take you deeper. Much deeper. It's the red pill — you take it, and we'll show you how deep the rabbit hole goes.
The Harvard Business Review Blog Network has recently migrated from Movable Type to WordPress.com VIP! Same great content, awesome new platform.

TechCrunch did a redesign of their popular tech site which is hosted on WordPress.com VIP — read more about the redesign details on their site.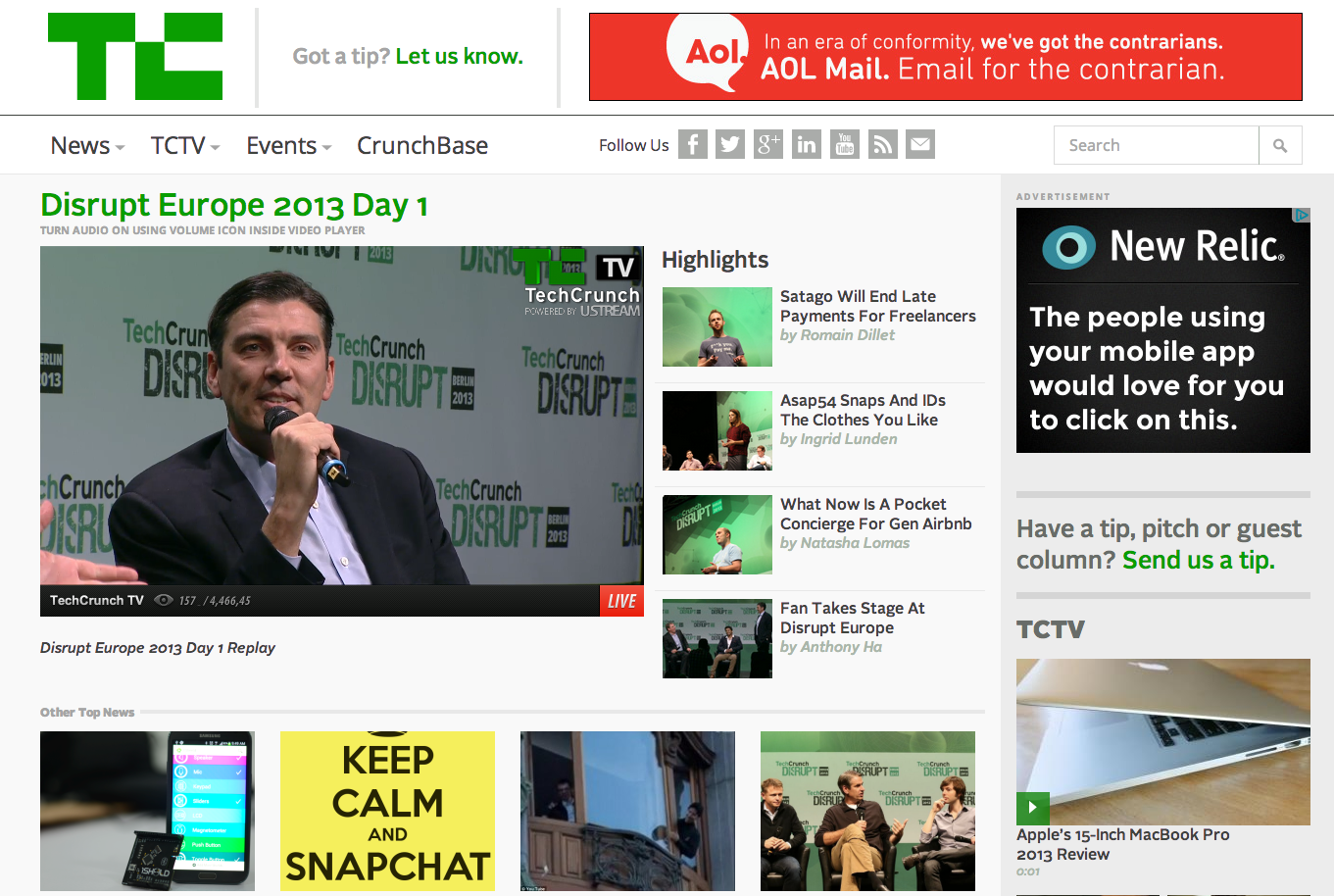 Want more information about WordPress services for your enterprise site? Get in touch.