Upcoming Demo: How Parade.com uses the WordPress Theme Customizer
Have you been curious about the WordPress Theme Customizer?
It's used by many theme designers to allow users to quickly preview and customize themes from the admin interface, but many VIPs are using it as a way to give editors and content owners more control of the site's appearance without having to delve into the code. The Theme Customizer can allow them to preview and publish significant personalizations or changes to a site's home page (or other page) with just a few clicks, allowing for the editorial team to react quickly to the latest news stories.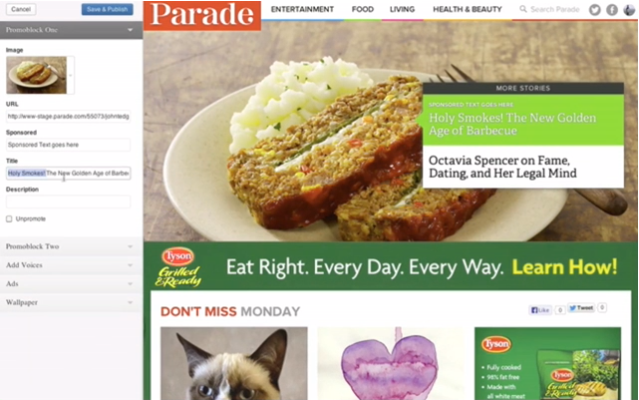 The WordPress.com VIP team is featuring a deeper look at the Theme Customizer with the help of the Parade.com team.
During the free 30-minute demo, we'll take a deeper look at the Theme Customization API and why it's interesting, how it works from a technical standpoint, and we'll see some examples from Parade of what it can do, as well as how these customizations were enabled at the code level. The demo will be led by Parade.com's Senior Developer, Taylor Buley (Twitter / Github), and he'll cover both technical & non-technical information so all participants are welcome to attend. A brief Q&A will follow the demo.
Time & Date: Wednesday, August 28th, at 10am PT. Find what time the demo is in your timezone.
Want to attend this free demo? Register here. 
Check out the teaser video below to get a taste of what's in store during the Theme Customizer demo.
Want more information about using WordPress for big brands and enterprises? Get in touch.