Katie Couric launches on WordPress.com VIP
Katie Couric's site, home of her popular talk show, Katie, has relaunched here on WordPress.com VIP.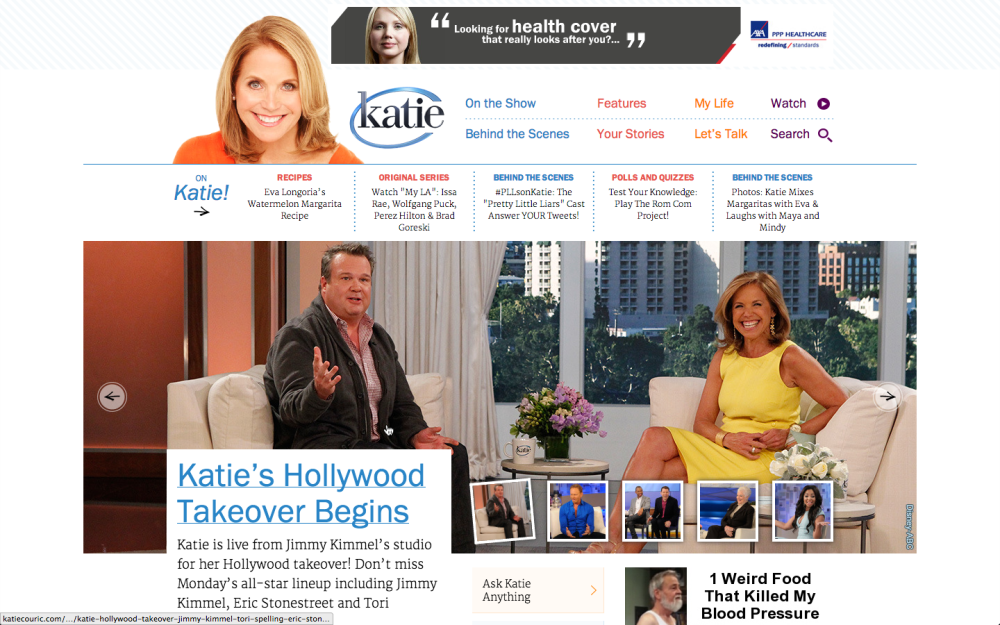 The site focuses heavily on content revolving around her daytime talk show videos, images, and other behind-the-scenes looks.

Katie also shares the behind-the-scenes of her own life by embedding images via her Instagram account, and her Tweets, too.
Video plays a significant role in the site's content and multiple videos are uploaded daily from her show, as well as some web exclusives!
Want more information about WordPress for entertainment or enterprise sites? Contact WordPress.com VIP Services.