The White House launches Next.Data.Gov on WordPress
The White House just announced that they are launching a new generation of Data.gov, moving to a WordPress / CKAN based approach with their newest iteration called: Next.Data.Gov. Here's a quick look at the new site: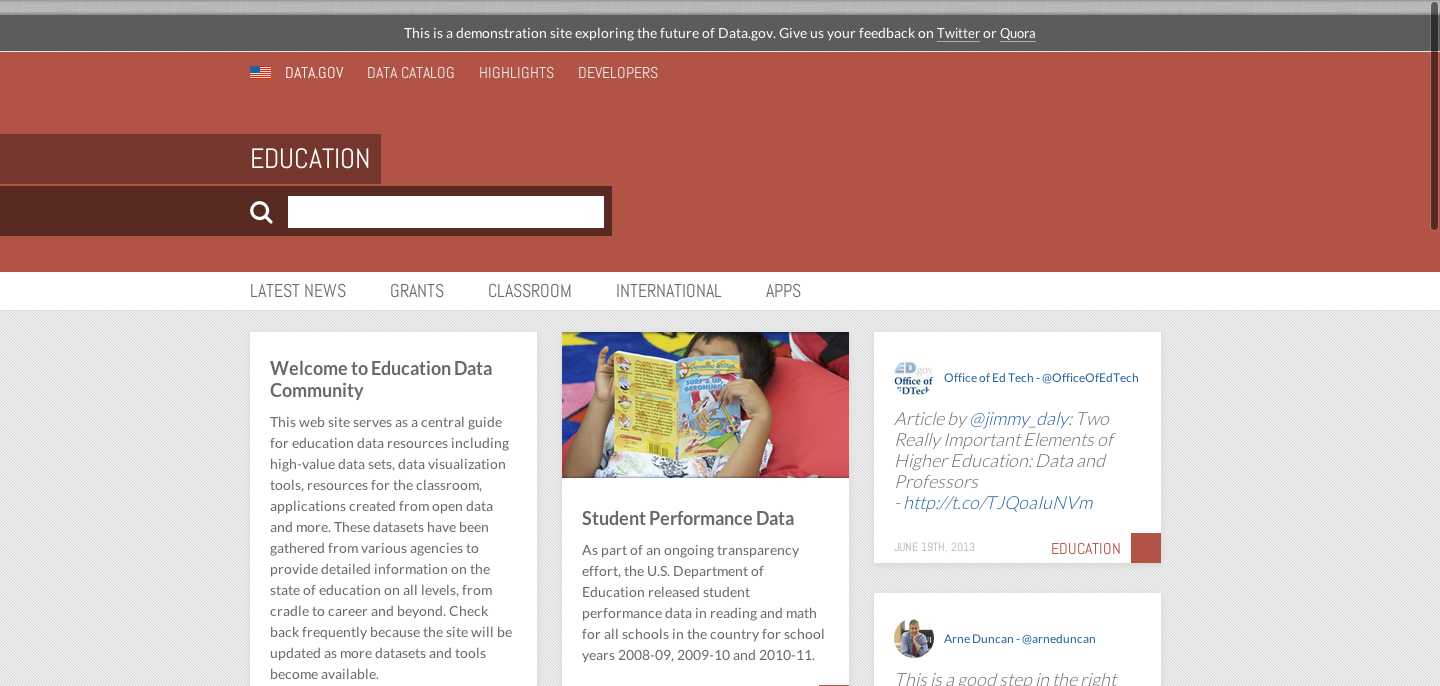 Here's more from the White House's blog:
Last week, President Obama talked about the importance of opening government data to the American people, so entrepreneurs and business owners can use those troves of information to create jobs and solve problems that government can't solve by itself. In remarks last Monday, he noted many examples of the Administration's progress toward making that happen, saying:

"At Data.gov, you can search through and download more than 75,000 data sets – data on everything from what different hospitals charge for different procedures, to credit card complaints, to weather and climate measurements."
And:
Scalable and Open Source: Next.Data.Gov was built using new tools. This project tapped into two very active open source projects: WordPress and CKAN. The content and community sections of Next.Data.Gov are powered by WordPress. The data catalog is powered by CKAN.

Building Next.Data.Gov Together: The Next.Data.gov interface launching today is an early peek at the future Data.gov experience. Because many of you depend on Data.gov for critical functions, Data.gov will be maintained in its current form and will remain fully accessible while the Data.gov team continues to iterate and improve upon Next.Data.Gov. Going forward, expect regular design and software updates.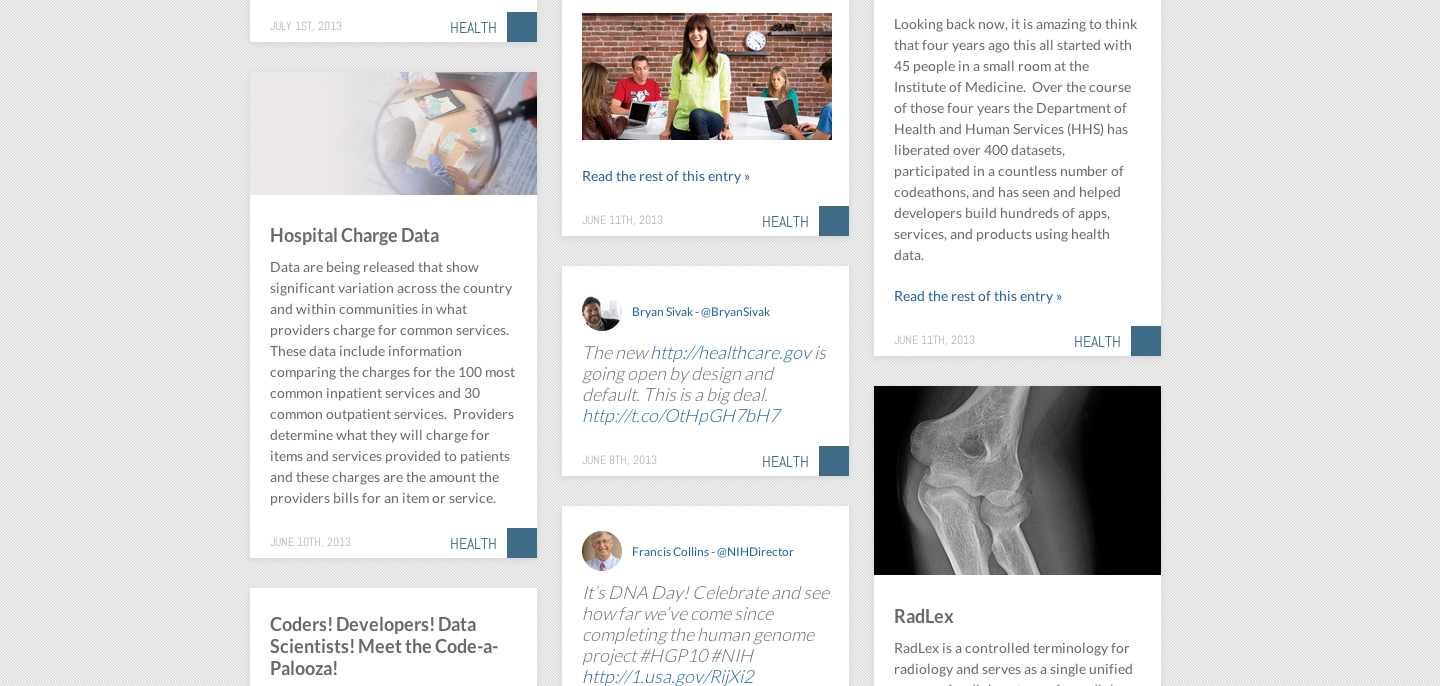 There is a ton of interesting data (the site notes 75,714 datasets) being ported into this site from across many key government agencies, including the Consumer Finance Protection Bureau, whose website is also powered by WordPress. Visitors can also get access to data on education, energy, finance, global development, health, research and safety. As the White House's blog post notes:
The team studied the usage patterns on Data.gov and found that visitors were hungry for examples of how data are used. The team also noticed many sources, such as tweets and articles outside of Data.gov featuring Federal datasets in action. So Next.Data.gov includes a rich stream that enables each data community to communicate how its datasets are impacting companies and the public.
Similar to NASA's Data.NASA.gov project, WordPress is instrumental in bringing data closer to the public, and making it useful and beautiful, too.
Want more information about WordPress for government or enterprise sites? Contact WordPress.com VIP Services.