New Editorial Features in WordPress 3.6
We've been posting about the development of WordPress 3.6 over the past few months, and while the target launch is coming up later this month, many of these features are already available to WordPress.com users. Here's a quick overview of the new editorial features.

Post Locking
Working in a multi-author environment? Post Locking lets you see at a glance who's editing a post, and prevents authors from overwriting each other.
See Who Is Editing What Post
If you navigate to All Posts in your dashboard, you will be able to see who is editing what post.

Prevent Editors from Overwriting Each Other
If you click on a post that another editor is working on, you will have three options to choose from: Go back, Preview, and Take over.

Know If Someone Else Is In Your Post
If you are working on a post and someone takes over, this screen will prevent you from continuing to work on the post.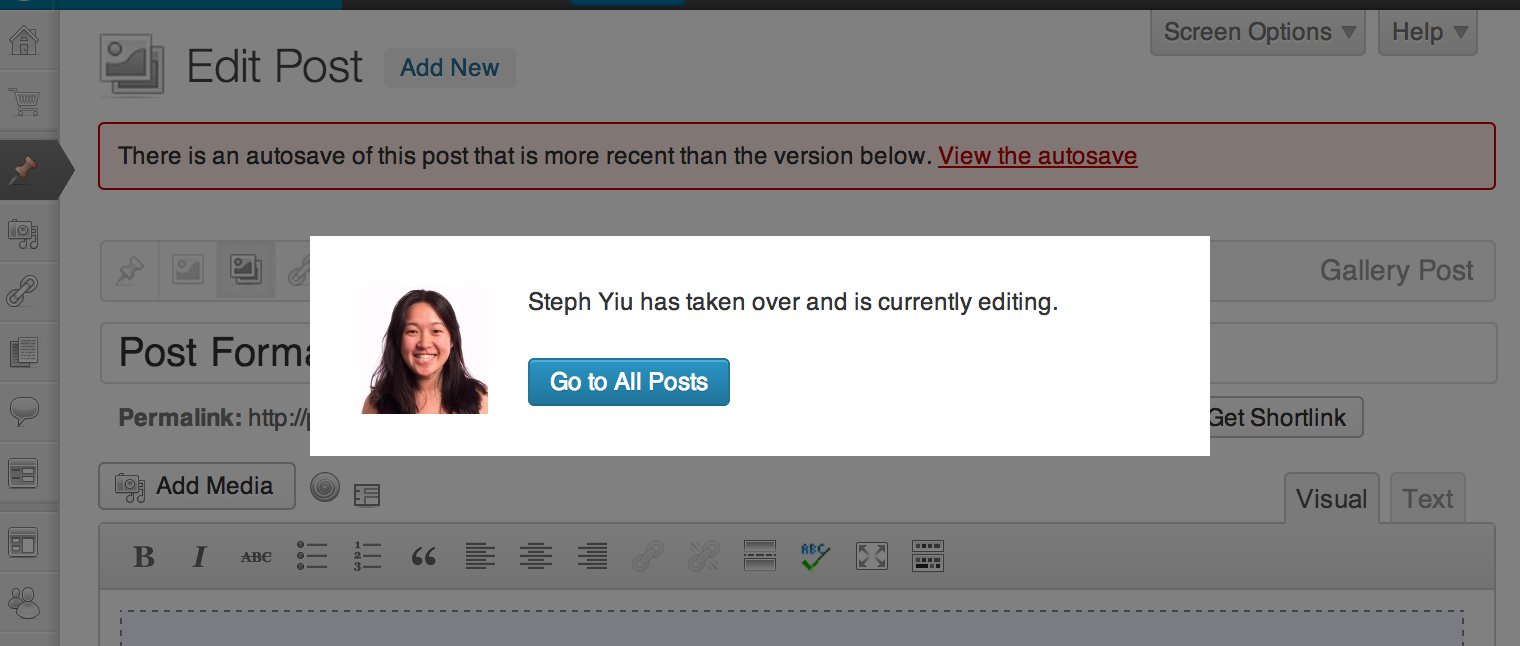 ---
Log Out Notification
If for some reason you are logged out of WordPress while still in the dashboard (or editing a post), a pop-up notification will appear and allow you to log in right on the page, so that you won't lose any work. Once you've logged back in, the pop-up will disappear and you will be right back where you left off.
---
Better Autosave
The newly revamped Autosave takes advantage of your web browser's storage to ensure that you never lose your work again, despite a wonky internet connection. If you are editing a post and suddenly get disconnected from the internet, you won't lose your work. When you get reconnected, you'll be able to restore the backup and the browser-stored content will simply pop up into your text editor.
---
Revised Revisions
WordPress 3.6 gives revisions an update, making it easy to scan through previous revisions and see edits or updates.
Avatars with Revisions
See at a quick glance on your "Edit Post" page who has previously edited a post.


See Changes Easily
The new revisions page includes a slider that lets you move forward or backward through revisions, and colors additions in green and deletions in red.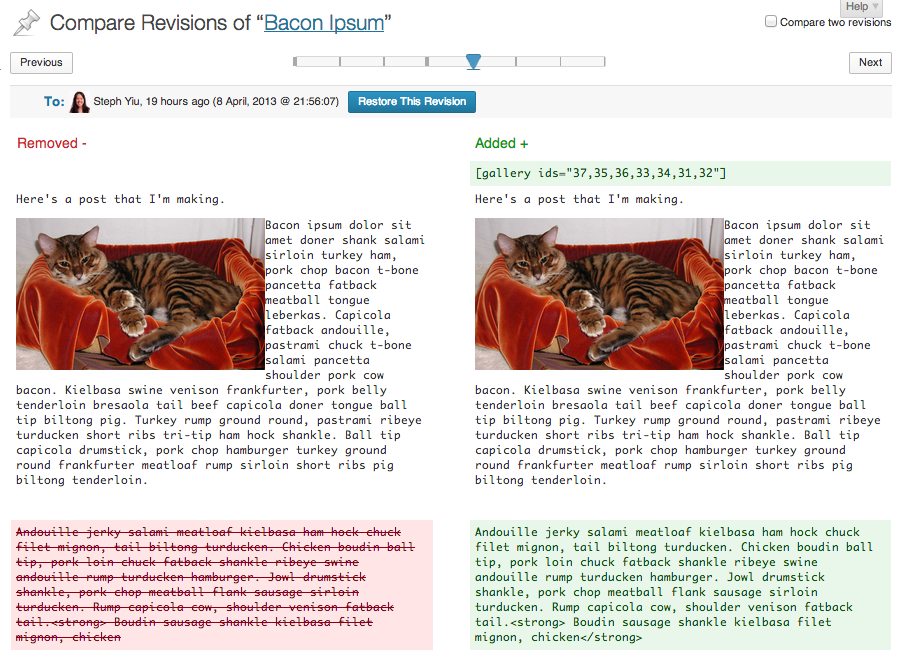 Compare Revisions
The "Compare Revisions" tool allows you to drag the slider to two different revisions and compare the differences.

---
New Look for Post Formats
Note: This feature is still in development. Post Formats got an updated look, which allows you to quickly toggle between different formats (i.e. quote, video, image) using a new bar at the top of "Edit Post."
To switch to a different post format, simply click the icon at the top.
---
Manage Menus with Ease
If your theme supports Custom Menus, the interface to create anad manage these menus has been updated. Now, "Edit Menus" and "Manage Locations" are split into separate tabs. Step-by-step instructions on how to use Custom Menus can be found here.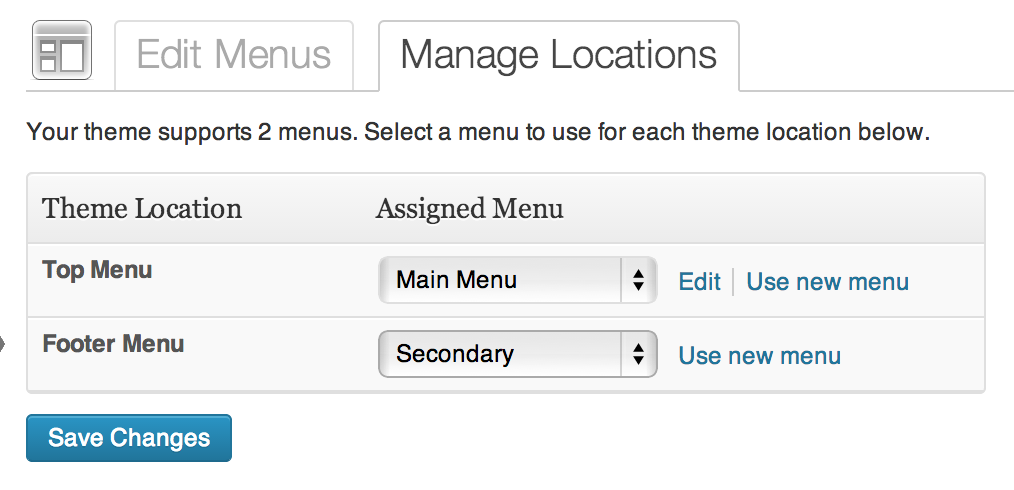 Want more? To see the many updates that went into 3.6, follow the open-source WordPress development here.
Interested in learning more about WordPress.com VIP Cloud Hosting? Get in touch.