New on WordPress.com VIP: The Dish
Andrew Sullivan's The Dish announced last year that they were going independent, and now they've successfully launched their new site on WordPress.com VIP with the help of our Featured Partners, 10up and TinyPass.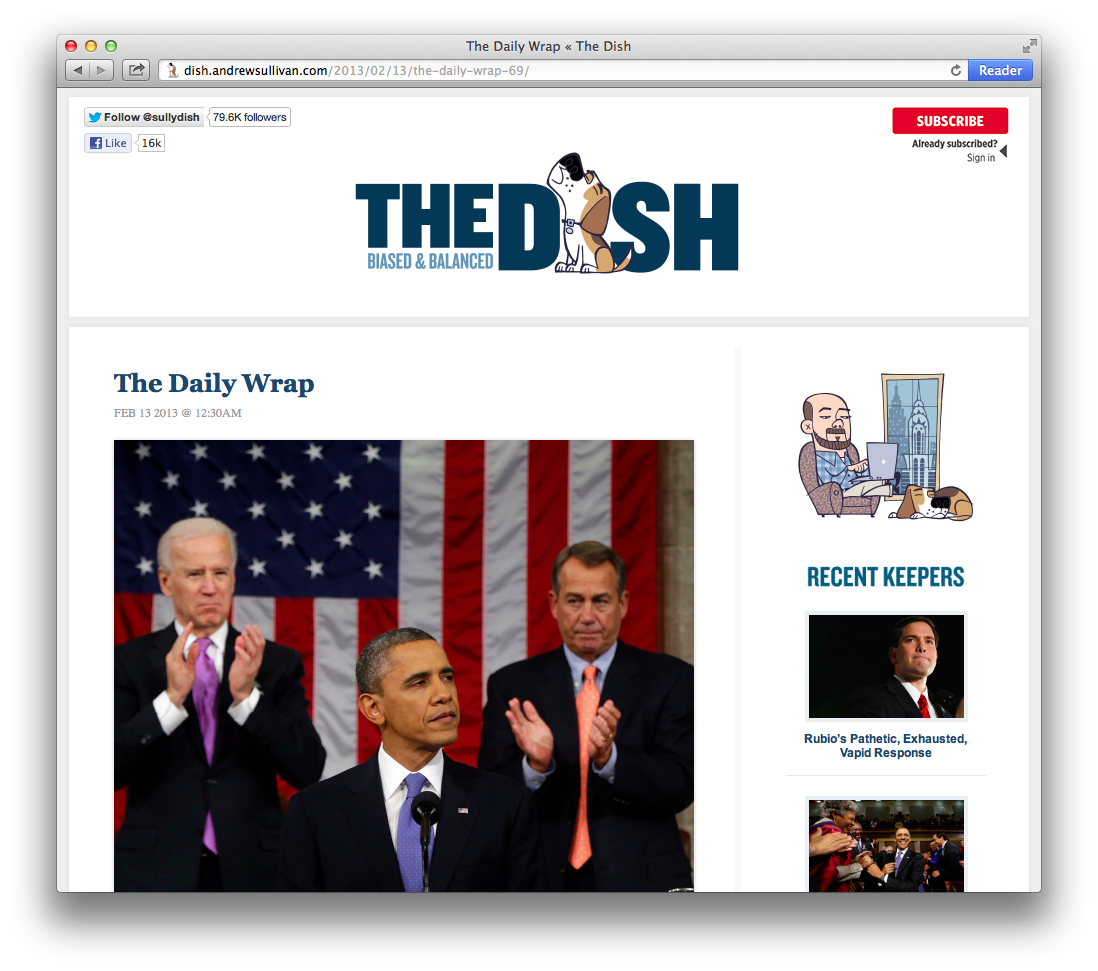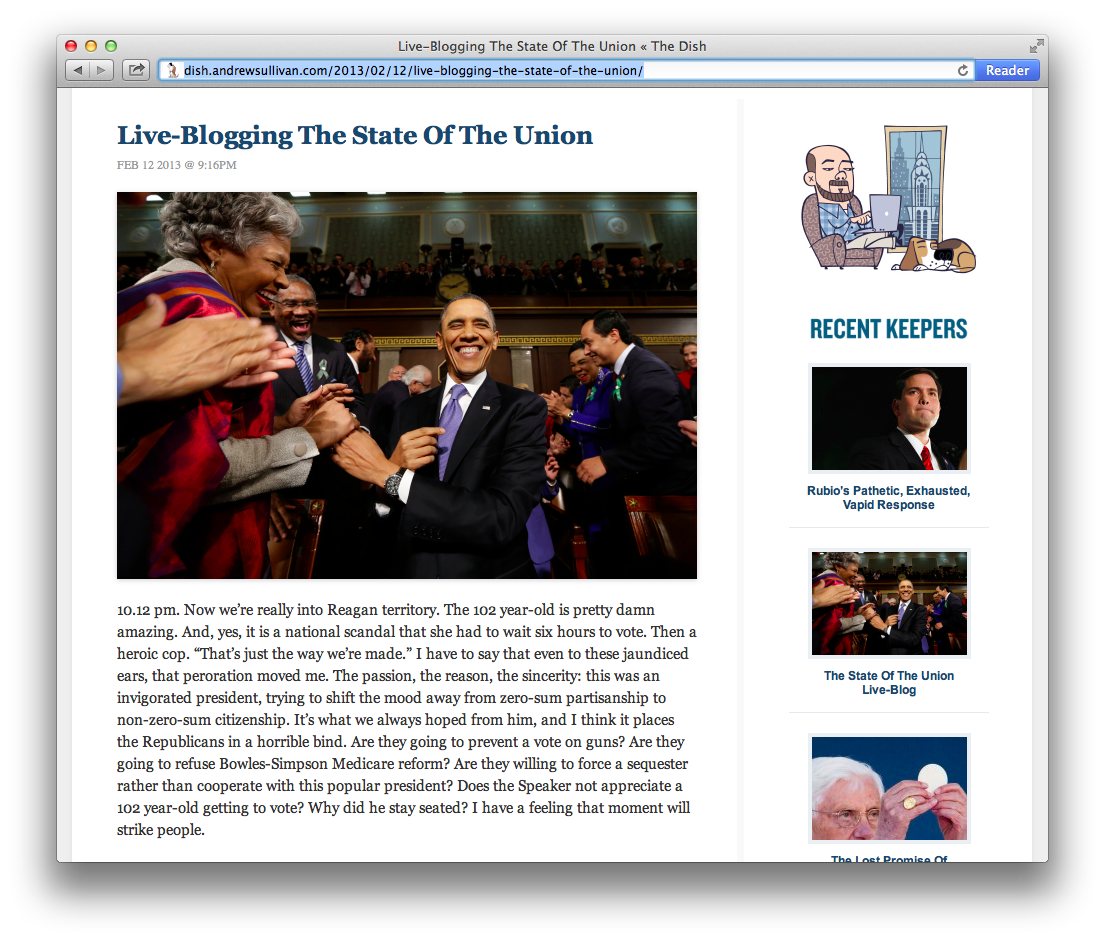 The new site created by 10up is beautiful and fast, featuring responsive design and infinite scroll. Using TinyPass, readers can purchase a subscription (or make a donation) to The Dish, or simply log in if they are already a paid subscriber.
A big thank you to The Dish team as well as 10up and TinyPass, who helped make the entire site migration and launch happen in just four short weeks.
Check out The Dish at http://dish.andrewsullivan.com/
Interested in going VIP? Get in touch.