VIP Feature: Even Easier Embeds
Did you know that users of the WordPress VIP platform can easily add embeds to their posts?
For VIPs, iFrames, Objects and Scripts can be easily inserted into posts using the text editor, no shortcode needed. We protect the embeds behind the scenes, so that users don't have to worry about inserting unsafe code on their websites.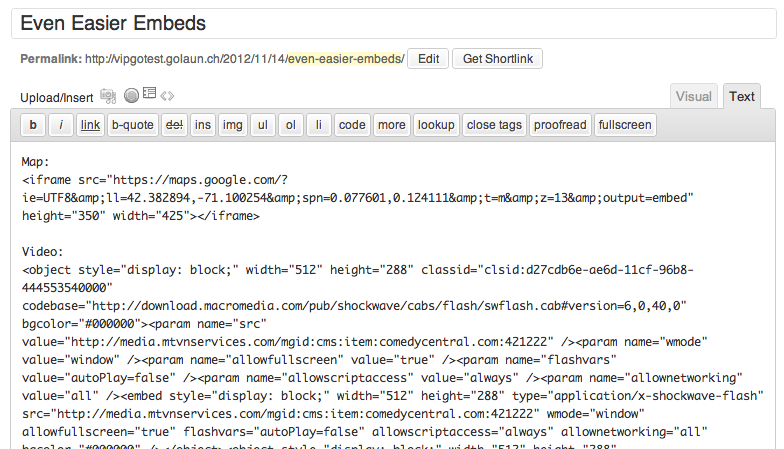 Also, embeds from YouTube, Hulu, Instagram, Vimeo, Blip.tv, CNNMoney video, Daily Motion, Gist or Rdio can be added in one line. Editors can simply copy the URL in the browser bar while they're viewing a video or photograph, and paste it into the post editor on its own line. We'll automatically handle embedding the content.
For more information, visit the embeds documentation page. Have questions about VIP? Don't hesitate to contact us.