Ad Code Manager v0.2: UI Redesign, Support for Custom Ad Networks, and a New Widget
Ad Code Manager is a plugin designed to help you deal with ad codes, those short snippets of Javascript used to display advertisements on your website. This week, Rinat Khaziev of Doejo, Jeremy Felt of 10up, and I are excited to bring you version 0.2.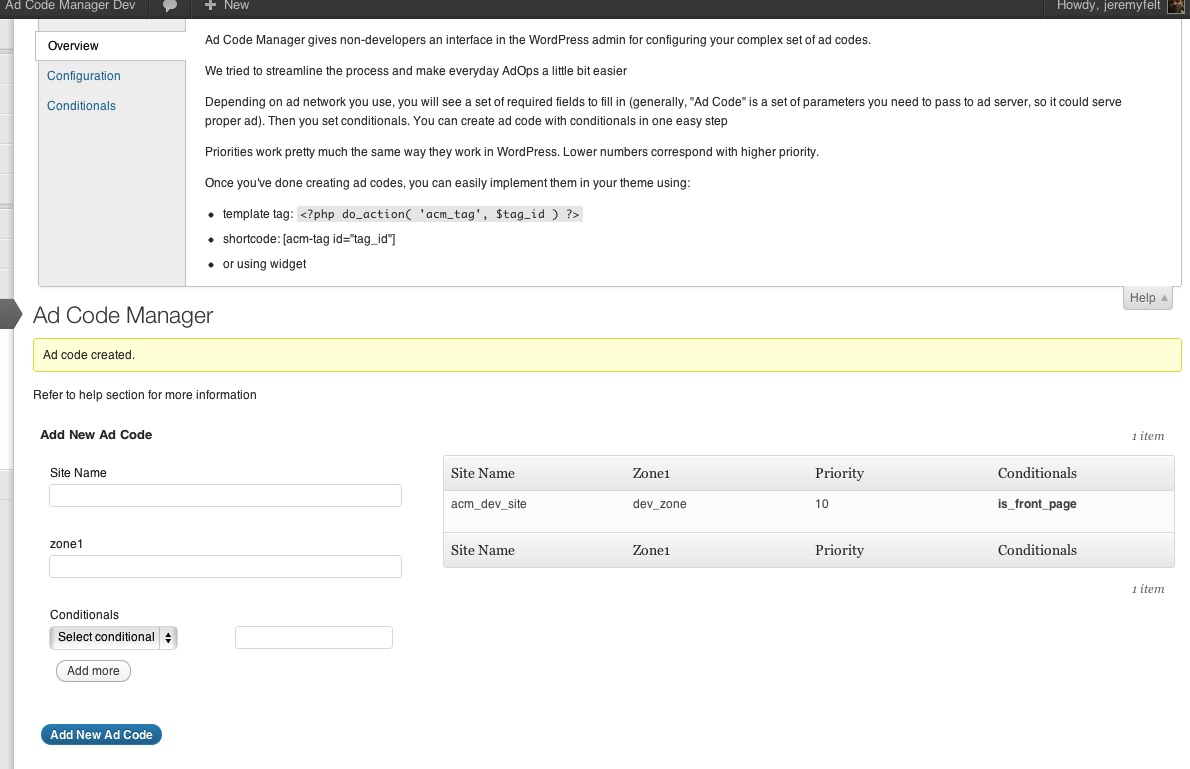 It's chock full of these new features:
Completely reworked user interface, one that now looks and feels like much of the rest of the WordPress admin.
Abstracted ad network logic, so you can integrate additional ad networks. Currently, Ad Code Manager fully supports Double Click for Publishers. Pull requests with support for other ad networks are always welcome.
In-plugin contextual help to get you properly configured.
Priorities for ad codes, which allow you to work around conflicts.
An [acm-tag] shortcode for placing ad codes within posts.
A widget for placing ad codes in widget areas. Thanks to Justin Sternburg at WebDevStudios for the contribution.
We've also fixed these bugs:
Enabled using ad codes with empty conditionals.
Setting the logical operator from OR to AND now results in the expected behavior.
Ad Code Manager v0.2 is already installed on WordPress.com VIP, and available to download for WordPress.org installs. Please report any bugs, feature requests, or questions in the WordPress.org forums. Or fork the plugin on Github and follow our development blog to help with future improvements.