Open-sourcing the Code Comments Trac plugin
At Automattic we love open-source software and try to make more of it. That's why today we are open-sourcing the Code Comments Trac plugin. We developed it to help us do better and quicker code reviews. Every month the VIP Services team reviews tens of WordPress themes and plugins making sure the code is secure, scalable, and follows the best practices before deploying them on WordPress.com.
In order to get the feedback to our clients faster and track when a theme or plugin is ready to go, we developed the Code Comments Trac plugin. The plugin allows us to leave line-by-line comments on the code, so that all feedback is in context. After that, we create tickets out of the comments and assign them to the theme or plugin developers.
In the end, when all issues are cleared, the code goes live on the client's WordPress.com VIP website.
If you use Trac and if you do a lot of code reviews, or you just want to leave comments on code, changesets, or attachments, check out the Code Comments Trac plugin on github: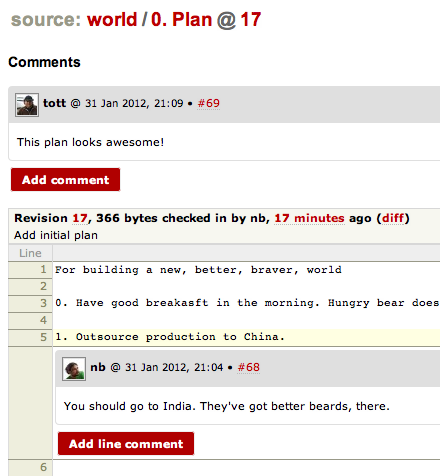 Ready to become a VIP Services Client? Some of the world's biggest brands rely on WordPress.com VIP Services.