Make: Kit Reviews from O'Reilly Media on WordPress
A complement to O'Reilly Media's popular Make Magazine, Make: Kit Reviews | The Ultimate Kit Guide is for DIY projects involving computers, electronics, robotics, metalworking, woodworking and other disciplines, and it's now on WordPress! It should awaken the handyman or woman inside you.
Welcome to the WordPress.com VIP family!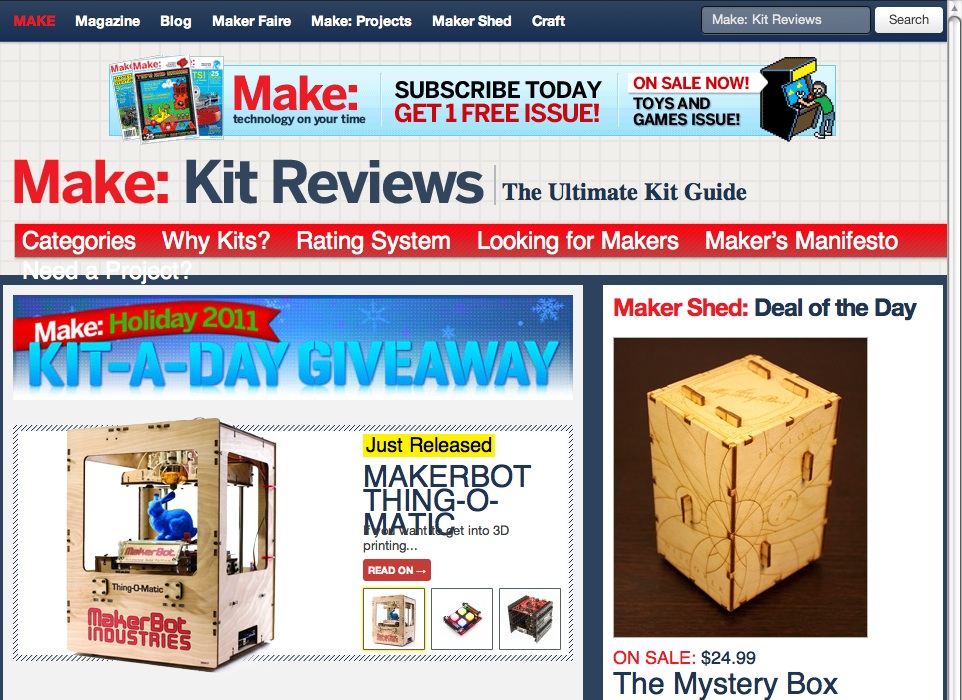 Ready to become a VIP Services Client? Some of the world's biggest brands rely on WordPress.com VIP Services.