LIVESTRONG Blog on WordPress
The Lance Armstrong Foundation (LAF) has selected to blog on WordPress. The foundation raises awareness and funds for the fight against cancer, focusing on cancer prevention, access to screening and care, research and quality of life for cancer survivors.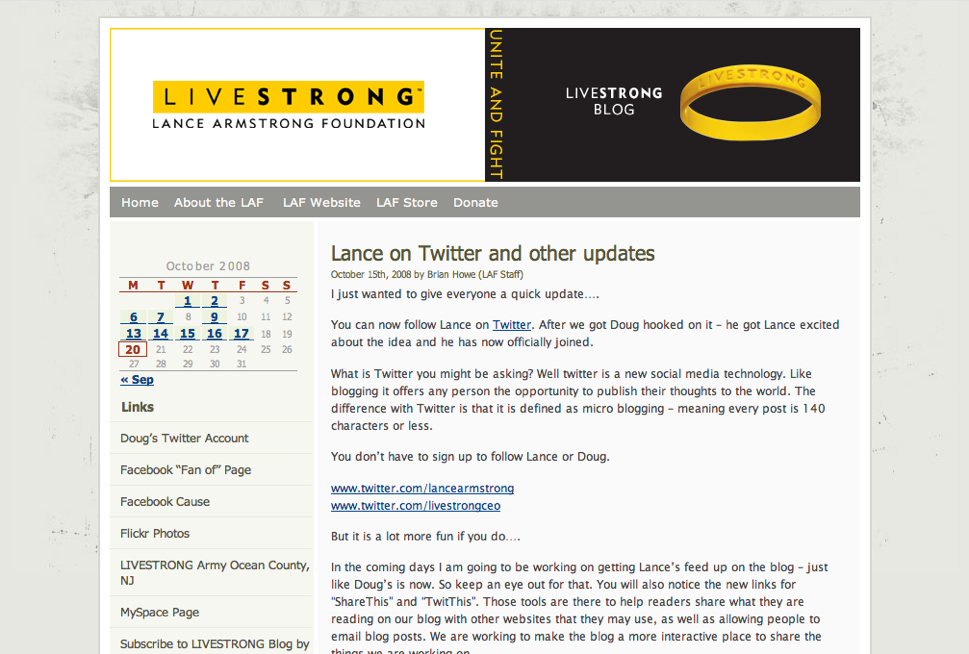 Champion cyclist and cancer survivor, Lance Armstrong founded the LAF in 1997 and it has raised over $250 million to date. The campaign began with the yellow wristbands that had LIVESTRONG imprinted on them and now there are over 60 million LIVESTRONG wristband wearers helping to make cancer a national priority.
[ Visit the LIVESTRONG Blog ]