Sci-Fi Novelist John Scalzi Joins WordPress.com VIP
Science fiction writer John Scalzi has joined the ranks of WordPress.com VIPs.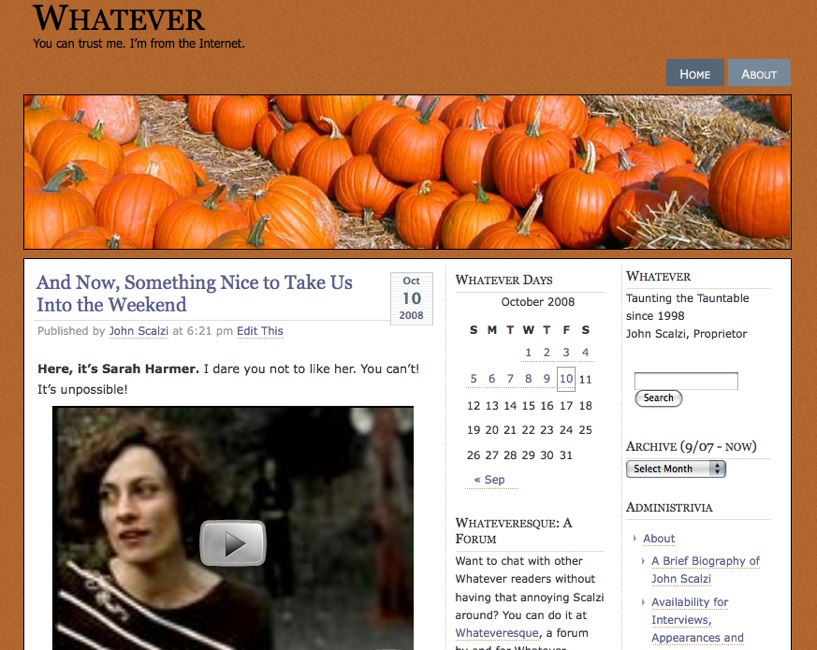 John is the author of more than a dozen published titles. He has been nominated for five Hugo Awards, winning the 2008 Best Fan Writer Hugo. He also won the John W. Campbell Award for Best New Writer in 2006.
As he notes in a recent post, John made the switch because
This backend robustness and knowledge of the WordPress platform appeals to me, especially after a couple of months of banging my head against a wall trying to do things on my own.
[ Visit Whatever ]